To anyone who did the rounds at the Martin-Gropius-Bau or Marriott Hotel at Berlin's European Film Market in February, one thing was immediately apparent: France's international film sales sector was out in force.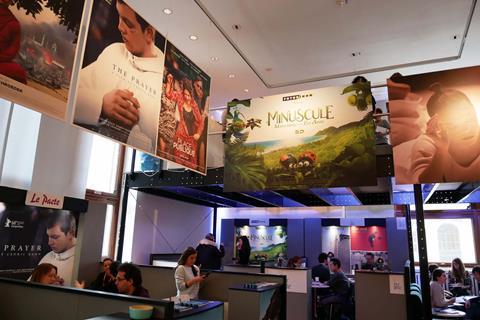 A total of 45 sales companies were officially registered at the market this year, including four fledgling outfits that were not in attendance in 2017, making it the biggest national sales delegation in Berlin.
Its professionals simply shrug when this dominance is pointed out. For them it is a natural state of affairs, given the way in which cinema is woven into the fabric of France's cultural identity and industrial strategies. "France sells luxury goods and movies, and movies are part luxury goods," says Nicolas Brigaud-Robert, co-founder of sales company Playtime (formerly Films Distribution).
"There are many reasons France is an incubator for sales companies," says Celluloid Dreams founder Hengameh Panahi, who moved her company from Brussels to Paris in the late 1980s. "Cinema was born in France. Cannes remains the most important international film festival in the world; French films have the best export records of all foreign-language films; and there are great cinema schools and a great system of financing and support for all the chain values through the CNC."
Wild Bunch co-chief Vincent Maraval adds: "There is a tradition of international sales in France because it was the only way to finance ambitious French films. For a long time, US films could finance themselves out of their own domestic market, while foreign films needed co-productions or partners."
Maraval also highlights the legacy of an earlier generation of French sales agents who pioneered the activity of selling foreign-language films in the late 1970s and 1980s. "The godfathers of international sales of foreign-language films were French: Jacques Le Glou, Jacques-Eric Strauss, Alain Vannier. They invented it," he says.
"Today, the best salesman in the US is French — Patrick Wachsberger. There are also figures such as Nicolas Chartier," he adds, referring respectively to Lionsgate's motion picture group head and the founding CEO of Voltage Pictures.
Regardless of the historic and contemporary fundamentals underpinning the sector, the proliferation of French sales companies remains a topic of marvel and some sector professionals are asking how long it can continue. "When I walked into the UniFrance Rendez-vous this year and saw all these companies crammed into room after room of the Intercontinental, I thought, 'Wow'," says Sara May, head of sales at Alma Cinema, referring to export body UniFrance's annual Paris meeting in January. "There is scope for some consolidation," she adds. "There is a lot of camaraderie in the French sales scene and natural affinities between a number of the companies that could make this feasible."
But Panahi says this is easier said than done due to the highly personal nature of many of the sales companies operating out of France. "It seems logical but it's impossible to make a solid prediction," she says. "I was expecting consolidation or a stem in the flow some time ago but it hasn't happened. The identity of each of these companies is often defined by the curation of its editorial content and the strength of its relationships with producers, talent and distributors, which makes it very personal and therefore a logical consolidation on paper proves more challenging in reality."
Maraval holds that there is no need for consolidation, since many of the smaller operations are not just chasing the bottom line. "These smaller independent operations are often run by passionate people and are not purely business-oriented," he says.
This passion probably rings true throughout all French sales companies, big or small. But whatever the motivation, they are operating in a tough feature film sales and distribution climate: audience habits, distribution platforms and financing chains have all changed in the age of the global digital platforms.
Adapt or die
Mirroring the diversity of their slates, the companies operating out of France are adopting different approaches to deal with these challenges. Frédéric Corvez, founding CEO of Urban Distribution International, says his company has increased its volume and widened the editorial breadth of its line-up to deal with market changes.
"It's over for auteur cinema," he says. "We're not weeping about it, things change, you have to adapt. Whereas we used to handle five or six films a year, now we look after 12 or 13. We need at least two of these to work really well, with one of these being a real locomotive, in order to cover our overheads. We've identified the types of film that still have a future. Quality genre titles like Hounds Of Love, which was a hit for us, work well and we've also moved into animation, alongside handling some auteur titles we feel have festival and breakout potential."
Memento Films International CEO Emilie Georges and sales chief Tanja Meissner say they have developed an increasingly hands-on approach over the years, often working closely with the directors connected to the label from the development stage of features onwards.
"We don't want an algorithm or the market to dictate our content but at the same time we need audience-relatable content. The diversity and offering has never been wider or bigger," says Meissner. "The only way we can address that is by shaping the content with our expertise. But we still want to be director-driven, representing filmmakers with a vision who do original work. We try to be midway between the two."
Flexibility is key
Yohann Comte, co-chief of one of the newest kids on the block Charades alongside sector veterans Carole Baraton and Pierre Mazars, says theatrical sales can still deliver business. "We can survive with the sales to theatrical theatres but we work across all platforms. There are films that work in the theatre and not on a platform and vice-versa and films that do both," he says. "The key is to be flexible, reactive and connected to the market. It's an exciting time for us."
Playtime has expanded with the creation of a network of associate subsidiaries — Films Boutique in Germany, Be For Films in Belgium and Film Constellation in the UK — and has also diversified its activities into co-production and high-end TV drama. "We lived through various cycles, from the disappearance of the movie-buying public channels to the end of the arthouse theatrical circuits to the demise of the DVD," says Brigaud-Robert. "Over the years, we learnt to be cautious, so as not to be caught out by changes in the market, and to adapt."
The future still remains uncertain. One of the big challenges facing French films sales companies will be the convergence between film and TV. "One question is whether the double structure of cinema and audiovisual can hold up in the future. At the moment, they are quite distinct but this is changing," says Daniela Elstner, CEO of Doc & Film International, which operates across both markets.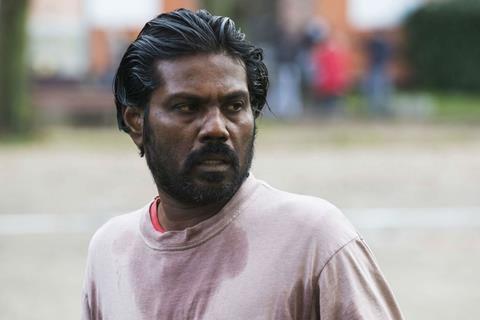 The past 18 months has seen a number of Cannes habitués, traditionally sold by French companies, cross over into TV, including Nicolas Winding Refn, Michael Haneke, Andrey Zvyagintsev and Brillante Mendoza. Although these directors are likely to return to cinema, it is clear the landscape is changing.
Some of the more cinephile sales agents in the sector are not keen to embrace TV, while those who do attempt to break into the market can find themselves outgunned by the global streaming giants. Brigaud-Robert, for example, reveals that Playtime lost out on working on a new TV series by its long-term client Mendoza, whose Captive and Ma' Rosa it sold at Cannes, when Netflix swooped on the rights.
The art of sales
French films sales professionals are divided over what the future holds, but one point they agree on is that there is a trend for smaller independents that are flexible and overhead-light.
Brigaud-Robert goes so far as to suggest that a new type of gallerist-style film seller could start to emerge. "If you use the analogy of a film as a work of art, they will follow the work of a director, curate it and present it at selected shows, which in our business is festivals," he says. "The only difference is that the art world gallerist takes a 50% commission, and in our world that percentage is much lower. But perhaps that is the solution — stay light and increase the commissions."
In spite of the testing backdrop, the mood among many of the newcomers and old-timers is upbeat. "We're optimistic," says Comte. "We believe that as long as there are films in the theatres there will be a need for sellers." Roll on Cannes.