Calls are growing for greater employment regulation and accountability in the UK production sector. Screen investigates how the industry is responding.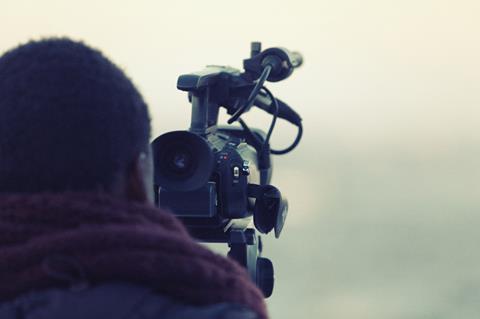 In January, one of the UK's most experienced and respected location managers took his own life.
Michael Harm, who worked on franchises including Harry Potter, Pirates Of The Caribbean and The Fast And The Furious, had been battling depression due to personal issues. However, according to those who knew him, he had also experienced bullying behaviour from a handful of colleagues.
Harm, who was passionate about his work, did not feel able to share his burden with co-workers, even if he had wanted to. In a letter sent shortly before he died to friend and fellow location manager Sue Quinn, Harm wrote: "Just an afterthought: being a location manager is very lonely. It is one of the loneliest jobs on a film. There is no HR department and there is no structure such as in an art department."
In recent years, the industry's culture of long hours and lack of pastoral care had prompted Harm — an active member of the Guild of Location Managers and the Production Guild — to lobby for better working conditions within his department. He was not alone in pushing for meaningful employment reform.
At a time when the UK as a whole is considering the issue (the government's report on the gig economy was published in July), the film sector is being asked by its constituents to look harder than ever at its own employment practices. According to Gerry Morrissey, general secretary of the UK's largest entertainment union Bectu, the organisation's membership has grown in three consecutive years. In that period, a record number of film departments have created branches within the group.
With a challenged record on diversity already, and the BFI's estimation that 10,000 new entrants are needed to maintain the UK's position at the vanguard of global film production in the next five years, self-examination is becoming urgent.
Freelance deal
According to the Department for Digital, Culture, Media & Sport, UK film is worth $5.6bn (£4.3bn) to the economy and is the UK's fastest-growing sector. The industry currently employs 66,000 people, more than 70% of whom work in film and video production. Among them, freelancers, who often relish flexibility, continue to fuel the business. However, UK crew have been hampered in recent years by not having a fit-for-purpose minimum-terms production agreement between producers association Pact and Bectu. After years of frustrated — and at times suspended — negotiation, that stumbling block is seemingly now being moved to one side.
With the help of the BFI and the British Council, officials from the two organisations recently agreed a new freelancer production agreement, which will better regulate pay (largely concerned with overtime and rates) and conditions (largely concerned with scheduling, travel and turnaround time) on UK productions with a budget of more than $39m (£30m). The agreement, due to kick in from early 2018, is out to ballot among Bectu members but is expected to be ratified.
Ken Loach's producer Rebecca O'Brien, who sat on the Pact negotiating committee during the discussions, believes the lack of an agreement has had a negative impact on production standards. "One of the problems of not having had an agreement in recent years has been that things have become more lax," she says. "A strong union has always been a good thing in terms of maintaining good practice. Both sides have been crying out for proper agreements. But it's important to note that we're only halfway through."
The next step, which is due to get underway in the coming months, will be to come up with a similar agreement for productions made for less than $39m (£30m), which account for the vast majority of films made in the UK. Enforcing regulation on all lower-budget features will be tricky, but Pact chief executive John McVay highlights the role funding agencies can play in promoting good standards on smaller productions they support. "This agreement — almost 10 years in the making — has been very hard to get over the line," says McVay. "But we've got a good agreement and I'm confident we'll get a good agreement for indigenous, independent film as well." Meanwhile, Bectu is also pushing for better conditions for talent chaperones and tutors, and is separately engaged in a long-running dispute with cinema chain Cineworld over the pay of staff at Picturehouse Cinemas.
Discriminatory environment
This summer also saw the publication of a stark report claiming "unlawful, invisible and unfair" employment practices that discriminate against people in the UK film and TV industry who are parents and carers. The BFI-backed investigation, titled 'Raising Our Game: Next Steps for the UK Film and Television Industry', was published by Raising Films, a pressure group that supports members of the industry who are parents and carers.
The result of six months' research, the damning survey found the UK screen sector suffers from a "precarious and exploitative culture" because of "casualised labour practices, deregulation, deunionisation and persistent ignorance of the wider legislative employment framework within the UK".
According to the group, this has resulted in parents and carers not being granted employment rights available to them and "offered no system for speaking out". The report cites legislation that is not "understood, adopted or practised" across the industry, including the Equality Act of 2010 (which rules that it is unlawful to discriminate against anyone based on 'protected characteristics' including gender or pregnancy and maternity) and the Employment Rights Act 1996 (which grants employees the statutory right to ask for a change to their contractual terms to work flexibly).
The report also suggests that "bullying; sexual discrimination; sexual harassment; unlawful dismissal due to pregnancy; and failure to gain work due to parenthood or caring responsibilities" are prevalent in the industry, along with a "dependence on a culture of networking and an informal recruitment policy", which is seen as a major barrier for people who are parents and carers.
O'Brien admits that discrimination and bullying have existed over the years in the industry. She also admits some producers need to better understand the laws governing their productions. However, expanded HR departments are not likely to sprout up on productions soon, explains the I, Daniel Blake producer: "On lower-budget films, the budgets are so tight you can't employ an HR person to look after everybody. Production ends up being HR and they're not necessarily qualified to take on that role."
Employment law is complex and the industry's freelance culture can make it even more so for producers, according to David Andrews, head of employment at law firm Lee & Thompson. "People are very confused about the different classes of worker," he says. "As a matter of employment law, you have employees and the self-employed but you also have an intermediate category — worker. A lot of people aren't even aware of this hybrid classification and sometimes it's very hard to identify who falls into what category."
That is not to excuse malpractice and Andrews confirms some of the key findings from the Raising Films report, including the prevalence of discrimination and harassment: "I would say it still happens a lot more than is reported because people are scared of being blacklisted and not rehired to work on the productions they want to work on.
"The Raising Films report also raised the issue that jobs often go to contacts of the people who are in charge of filling those posts and that will always mean you tend to fish from the same pool."
Andrews sees hope in a new generation of workers, however: "To an extent, it also has to do with certain age demographics and what people had been used to. Younger generations are a lot more alive to these things and won't put up with it. I think the reality is that malpractice is becoming a thing of the past, particularly in larger companies."
Weeding out such behaviour is an economic imperative for the business, as well as a moral and legal one. UK secretary of state for digital, culture, media and sport Karen Bradley said last month: "The UK film industry is one of our biggest success stories and the films made here are loved by audiences around the world. For this to continue we need to nurture and foster the next generation of talent, both in front of and behind the camera."
"We need every bit of talent we can get in order to remain competitive," agrees McVay. "The UK creative industries are a global industry now and we are in a very competitive market. The audiovisual industry as a whole needs to do more to be more inclusive and supportive."
Sue Quinn is doing her bit. The Harry Potter regular is in discussion with the Cinema and Television Benevolent Fund about a phone support network for troubled crew, called Michael's Line, which would be run in collaboration with charities such as Mind and the Samaritans. "The studios already provide phone numbers you can call if you're experiencing welfare issues, but some people we spoke to would like to see those better promoted and for that same approach to be adopted on independent productions," says Quinn, who is also seeking to increase the amount of legal information about harassment laws afforded to heads of department by their employers.
If the film sector is to truly shrug off its perception as a wild west and a less accountable industry than TV, it will need to do more to improve its employment practices. That improvement is at least underway.