TorinoFilmLab's Mercedes Fernandez Alonso and Violeta Bava reflect on a transformative year, the partnership with Saudi Arabia's Red Sea Lodge, and the lab's role in helping filmmakers access the industry.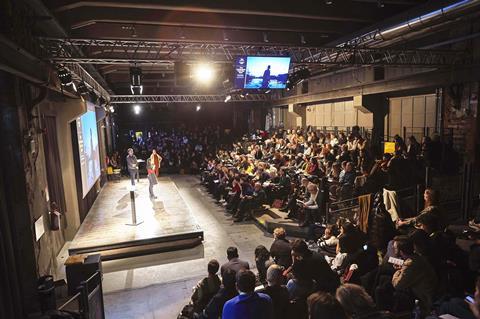 Around 100 international first- and second-time filmmakers are gathering to pitch their projects to some 200 distributors, sales agents and festival representatives at this weeend's showcase of TorinoFilmLab (TFL) on November 21-23 at the Turin Film Festival in Italy. It is the culmination of a year of expansion and reorganisation at the prestigious year-round project and talent development initiative.
Artistic director Matthieu Darras stepped down in January to be replaced by two curators in newly created roles: Bosnian producer Amra Baksic Camo and Berlinale World Cinema Fund project manager Vincenzo Bugno; and three heads of studies: Swedish producer Eva Svenstedt Ward, Argentinian producer Violeta Bava and Italian script consultant Nicola Lusuardi. They now head up the ScriptLab, FeatureLab and SeriesLab respectively. Additionally, Jane Williams, who established Dubai Film Market and Dubai Film Connection, joined as TFL's head of industry.
The reorganisation was overseen by managing director Mercedes Fernandez Alonso with executive director Savina Neirotti. "We wanted TFL to become more of a collective," Fernandez Alonso says of the changes. "We welcome the exchange of ideas that having people on staff from a variety of countries brings."
When TFL launched in 2008, Fernandez Alonso and Neirotti, were the only members of staff. Now there are 13 employees. "Savina is transitioning towards the role of strategic consultant for 2020," Fernandez Alonso says. "I have been taking on more responsibilities regarding management, from budget control to funding, to partnerships and leading the office team."
The heads of studies design the programmes and "are also deeply involved in the selection process that also involves curators, tutors and readers", Fernandez Alonso explains.
This year's filmmaker cohort is more international than ever, a reflection of the composition of the new team. "We have projects from Mongolia, Nepal, Myanmar, Singapore and Indonesia this year," says Fernandez Alonso. "Our curators are specifically in charge of scouting for projects and filmmakers but also tutors and experts invite filmmakers to the programmes. They look for a variety of projects and talents, trying to include filmmakers from different territories. We look for strong ideas and visual identity."
What helps to differentiate TFL from similar initiatives is that it offers its filmmakers access to a var­iety of grants and services from some of the biggest players in post-production, subtitling and distribution. "A project may arrive at TFL as just an idea and our programmes can take it to the distribution stage," says Fernandez Alonso. "This happened with Mountain by Yaelle Kayam, which went on to premiere in Horizons at Venice in 2015."
"The distribution stage can be a streaming one," explains Violeta Bava, head of studies for the Feature­Lab. "We are aware of the market tendencies and we are open to surprises," she adds. "For each film, we work together with the teams to open all possible windows and to reach audiences in all different forms."
TFL even has a partnership with Spanish arthouse platform Filmin. "It's not a matter of choosing theatrical over streaming, but grabbing the opportunities that each can give," adds Fernandez Alonso.
But nothing beats a premiere at an A-list festival for the opportunities it offers filmmakers. "It is difficult to replace an event like a major festival for the launch of a film," admits Bava.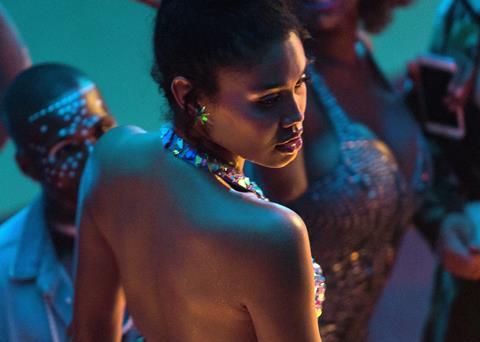 In 2019, four TFL films were selected for Cannes: Abou Leila and Litigante both screened in Critics' Week, Port Authority played Un Certain Regard and The Orphanage debuted in Directors' Fortnight.
A further three were showcased at Venice: Sole and Pelican Blood in Horizons and Psychosia in International Film Critic's Week, while two won prizes at Locarno: Maternal received a special mention when it played in International Competition, and Regis Myrupu won the best actor prize for The Fever.
Launched in 2016, the first TV projects created from SeriesLab are close to completion. Albatross is the first TV seires to have come out of TFL and will soon to be aired on Canvas in Belgium. "Several networks have shown an interest in other projects from the SeriesLab," says Fernandez Alonso.
Saudi partnership
TorinoFilmLab travels around the world with its TFL Extended programmes — a series of intensive workshops designed, scheduled and supervised by TFL and held with partners from different countries. This year TFL teamed up with the new Red Sea International Film Festival in Saudi Arabia to create the Red Sea Lodge — the first of three workshops took place in Jeddah earlier this month.
The partnership came a few months after Milan's opera theatre La Scala was forced to give back $3.3m (€3m) in donations from Saudi Arabia's government as part of an agreement that would have seen the Saudi minister of culture become a board member of La Scala. There was a public outcry about the donation following the murder of Saudi journalist Jamal Khashoggi in 2018 purportedly by his own government, and the country's poor track record on human rights.
Fernandez Alonso is adamant the TFL partnership with the Red Sea Lodge is very different, and there is no donation from Saudi Arabia to TorinoFilmLab. "TFL Extended programmes are targeted at filmmaking communities to whom we bring our know-how. This is what we are doing with Red Sea Lodge, helping directors from Saudi Arabia and from the Arab regions at large.
"Our partners take care of all the expenses for the activities, and even though some of these are channelled through us, those directed to staff and experts, there's no profit for TFL from this operation," she continues. "I see this as a positive action because of that country's politics. Film­makers have educational opportunities everywhere but in Saudi Arabia, so it's important to be there."
She points to Haifaa Al Mansour, whose 2012 Wadjda made her the first Saudi woman to direct a feature film. Al Mansour developed the project at the TFL screenwriting lab in 2009 run in partnership with Dubai International Film Festival.
As she reflects on the past year, Fernandez Alonso draws attention to the number of women who now run TFL. She and Bava understand the powerful role the lab plays as an industry gatekeeper.
"A common misconception is that the film industry is difficult to access," says Bava. "Instead the industry map — constantly being reshaped and facilitated as we do the links and connections, creating the right environment for getting to know new professionals — is a great tool."
"We believe it is up to institutions like ours to start the change," Fernandez Alonso says. "A fundamental step in overcoming gender imbalance is giving filmmakers and producers a chance to grow, working to put a spotlight on their projects and create high-quality professional profiles."