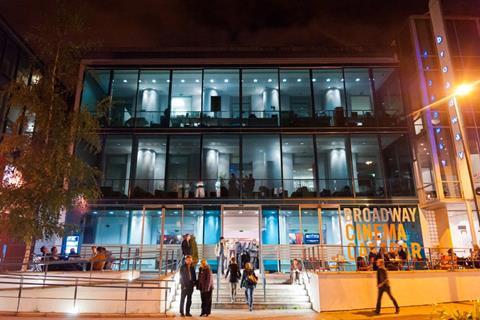 In the past few days, as UK multiplex chain Cineworld wrote to many part-time front-of-house staff to relieve them of their services, individual independent venues across the country were likewise trying to negotiate the crisis caused by the coronavirus – and finding more humane ways of doing so.
High-profile arthouse cinemas in major cities are typically in the privileged position of being operated by charitable trusts, receiving support from public bodies, and owning their own buildings.
Still, like any venue, they have financial targets to reach, and trading is their key source of revenue. With the doors now closed, they – like commercial operators – have been mapping out a way forward through the darkness.
Even before the welcome news from UK chancellor Rishi Sunak that the government, having now ordered cinemas to close, would cover 80% of staff salaries up to £2,500 per month, these venues were putting appropriate strategies in place.
Caroline Hennigan, programme director at the four-screen Broadway Nottingham, told Screen: "Following our decision to close our building to the public on March 17, we assured all our 75 members of staff working across our cinema and café bar operations that we would do everything we could to ensure they wouldn't be financially impacted.
"Salaried staff will continue to be paid as normal and those staff working on hourly paid contracts will benefit from being paid based on their average earnings over the last 12 weeks rather than just their minimum contractual hours."
Key stakeholders the British Film Institute (BFI) and Arts Council England were being "very understanding", added Hennigan.
Glasgow Film Theatre was in a similar situation to Broadway, given the support it receives from Screen Scotland, Glasgow City Council and Europa Cinemas, and for the Glasgow Film Festival from BFI and Event Scotland.
Director of programme Allison Gardner, who steps up to her new role as CEO on April 1, confirmed that – even prior to Sunak's announcement – the 41 permanent staff would be paid as normal in their March and April payrolls. The venue does not have staff on zero-hours contracts, and the 25-30 part-time staff will continue to be paid their contracted hours. Glasgow Film Theatre is a living wage employer.
Screen Scotland is being supportive, noted Gardner, and is continuing the regular funding despite the venue now being closed. "It's just an unfolding unreal situation," she added. "You've got to try and look after as many people as you possibly can. They have mortgages to pay. They have families to look after. You are trying to take the human approach."
Family-owned business
Independent cinema owner Kevin Markwick, who operates the Picture House Uckfield, does not have the luxury of a charitable trust backed by local and government bodies. His family have operated the now-three-screen venue in East Sussex since 1964, and Markwick took over the business from his father in 1994. During this period, the venue only previously closed once, when Markwick Sr converted it from one to two screens in 1977.
The cinema, which is not related to the Picturehouse chain, has seven full-time staff, and around 18 part-timers. Prior to Sunak's announcement, Markwick had been talking to staff about how the cinema could support them for as long as possible without going out of business.
Speaking to Screen before the government's announcement on March 20, he said, "I want to make sure that they're safe, and they can pay their bills, but I have to make sure there is a business here they can come back to."
After Sunak's announcement, Markwick added, "On the face of it, this is a great relief because it looks like I can continue to pay my brilliant staff, at least in the short to medium term. Obviously we need to see the detail but it looks like just what was required. It doesn't mean there aren't difficult days ahead, but our most valuable resource is our people and I want to do right by them."
While government help will ensure staff still receive 80% of their salary, the cinema's other big expenditure is servicing the bank loan, which Markwick took out for a major refurbishment in 2015 and other investments including a new website.
"I've got significant outgoings to the bank. And I've been talking to them, but it's difficult to know what the government is going to come up with next. They're not really giving us any detail on the loan guarantee schemes – we're awaiting that. And then I can go to the bank with a better plan than I have at the moment, which is, 'Can I have a bit of a break please?'"
Providing a cushion is the fact that Markwick owns the building and is not paying rent. Furthermore, until the virus struck, 2020 had been a buoyant period, with titles such as 1917 and Little Women dovetailing well with the local audience. Downton Abbey was the top title in 2019, and admissions last year totalled 160,000.
Event cinema is very strong at Uckfield, representing 25% of admissions, and generates large advance ticket sales, which are good for cash flow. "That will drip back out again if these events don't take place," cautioned Markwick.
The team are surprisingly busy – for example communicating with customers, storing or disposing of stock, and running social media. "Who knew that that closing down and potentially going out of business would be so time-consuming," quipped Markwick before news of the latest government intervention. "It's like shutting down a giant ocean liner."
Theatrical window
One of the notable features of the current crisis is the junking of the theatrical window (16 weeks in the UK), with studios including Universal, Warner Bros, Sony, Paramount and Disney announcing that titles that had been playing in cinemas would now be offered to customers via premium video on demand.
For independent venues, reactions to this news have varied. Tyrone Walker-Hebborn, who has operated the family-owned Genesis Cinema in east London since 1999, said, "We think the theatrical window is a good thing. It works well for the film companies as well as the exhibitors because there's no better way to advertise your film than to open it on hundreds of screens across the UK. It's a great shop window."
Walker-Hebborn added that the Genesis is "not precious" about the theatrical window, and did successfully play Martin Scorsese's The Irishman. "Our primary care is to our customers," he added. "We knew there were going to be lots of our customers who wanted to see a Scorsese film on the big screen. We didn't want to force them into having to watch it on Netflix. And also forcing them to buy Netflix."
Walker-Hebborn does not believe that the current experiments with premium VoD spell the end for the window in the UK. "I think the distributors will realise that it's not all milk and honey if you do that," he said. "I still maintain that if they release films in the cinema first, and then on the VoD platforms, they make more money."
At Broadway Nottingham, Hennigan commented, "In the circumstances, we understand the position studios such as Universal, Warner Bros and Sony are taking for now. However, the success of their business model is built on theatrical exhibition and to use this as an opportunity to permanently close the window would be bad for business long-term."
At Glasgow Film Theatre, Gardner is more sanguine about any changes to the windows model. "Our view is that more people seeing great movies on whatever platform makes more people want to see great movies," she said.
"We always took this approach from very early on, and we've always shown, for example, Curzon Artificial Eye day-and-date releases," she added. "We genuinely believe that it hasn't bitten into our audience base."
Gardner is confident that cinemas will always offer audiences a better experience than they can have at home.
"What we have to do as independent cinemas is create that hunger for people to come back to our organisation and support us. I've been saying this for a long time, there's nothing like the theatrical experience. People liked The Irishman better when they saw it in the cinema."