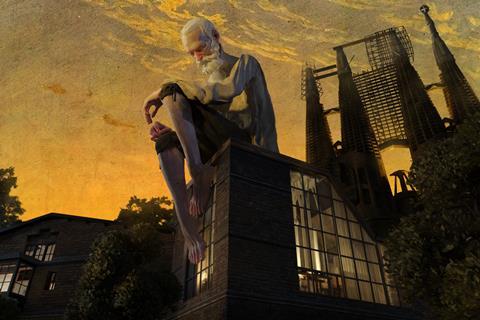 For the eighth year, the Bucheon International Fantastic Film Festival (Bifan) is showcasing a lineup of XR works from around the world in its Beyond Reality section.
"During the pandemic, people got used to doing things virtually, through Zoom, social media and so on, but they were blocked from doing things physically," says Jay Kim, curator of Beyond Reality.
"Now they're used to the technology, they're looking for something physical and we can combine this with virtual. We are in a transition period. The technology isn't that new anymore, but the artists continue to find new ways to express themselves with it."
This year, the section features 32 pieces across six categories. One of those categories, Quebec Special, highlights three pieces from the Canadian province, which Kim cites as a leading region for XR activity.
"They have a very good ecosystem, both from government and private institutions, and the creators really support each other," says Kim. The section also celebrates 60 years of formal diplomatic relations between Canada and South Korea.
One of the projects from Quebec on display is Composition, a piece directed by creator Vincent Morisset in which users simultaneously "compose" a piece of music and an art piece in real time by moving wooden blocks across a table. The position of the blocks determines when and where musical notes and visuals appear. Significantly, Composition is one of the few pieces that does not feature the use of a VR headset.
"It kind of imagines a future in which we no longer need headsets and we can experience VR or AR in a more direct way, where the borders between them and the real world are even more blurred," says Morisset, who developed the piece in residency at PHI Studio in Montreal.
Another section, sponsored by the Korea Cultural Heritage Foundation, shares local history through storytelling, which Kim cites as a must for capturing people's interest.
"During the pandemic, museums and other institutions spent a lot of money making virtual copies of cultural heritage, but people weren't interested because there was no story," he says. "As human beings, we've always passed down our history through storytelling, and this is an extension of that tradition."
To that end, Mudong: Love Story Of The K-Pop Idol Of Korean Empire is a time travel adventure story that spans the years between 1903 and 1945, while Poet's Room tells the story of famous wartime poet Yoon Dong-Ju.
Return to the Bunker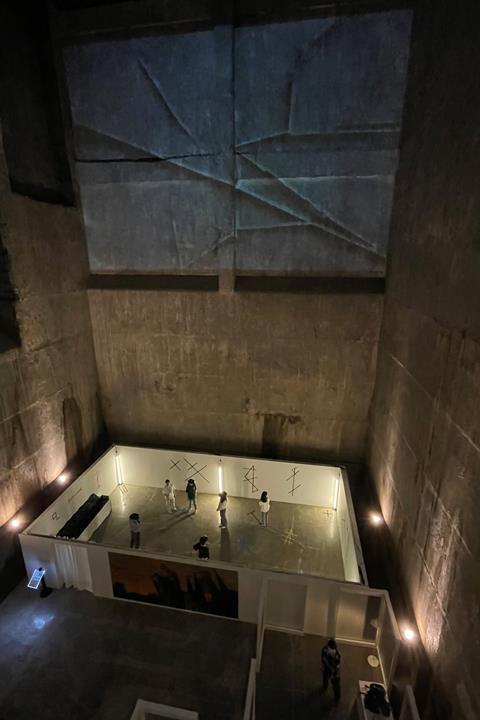 For the first time since 2019, Beyond Reality is being held in at Bucheon Art Bunker B39, an art venue housed in a former waste incineration facility that features a 39-meter-high cavernous storehouse. One piece that makes use of this unique space is Gaudi: The Atelier Of The Divine, in which users don VR headsets and explore Gaudi's atelier and the Sagrada Família. Meanwhile, those present can look on as Gaudi's pieces are projected onto the bunker's massive concrete wall.
"This space has its own story, its own narrative," says Kim. "It's a bit far from the other Bifan venues, but it has amazing potential."
Other works of note include From The Main Square, a German project in which users don a headset and watch an animated narrative unfold in 360-degrees. The story takes place in a town square which, over the course of 20 minutes, goes from the stone age to modernity to apocalypse, with many trials and tribulations along the way. While the space is 3D, the actual characters are hand-drawn in 2D, giving the project a charming DIY feel.
Meanwhile, a piece titled Forager puts users in the shoes of a mushroom growing out of the soil and features not just 3D images, but a vibrating chair to simulate the sense of touch and even smells emitted from a special box.
A new part of Kim's work with Beyond Reality is an alliance with XR exhibitors throughout Asia that aims to support creators and get their work seen in Europe and the US. Year one will involve licensing IP from Japan for XR projects.
"Imagine entering the worlds of My Neighbour Totoro or Ghost In The Shell," says Kim, referring to the anime classics directed by Hayao Miyazaki and Mamoru Oshii respectively. "Ghost In The Shell, which came out almost 30 years ago, was about using digital devices to enter people's minds. Now with what we have here, we hope we can create that kind of experience."