To play handsome, idealistic US presidential hopeful Gary Hart, Hugh Jackman was top of the casting wish-list. Screen talks to the actor about his real-life character's epic rise and fall.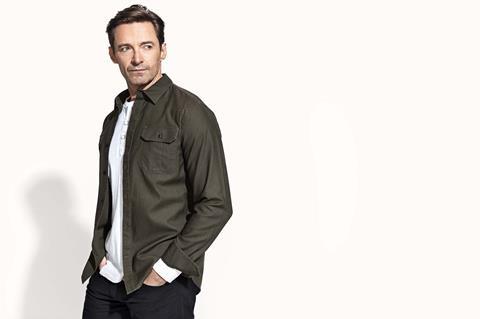 Despite the ongoing maelstrom of Trump, Brexit and 'fake news', Hugh Jackman's latest film role has given him an optimism about the future of politics and civic duty. In Jason Reitman's The Front Runner, Jackman portrays Gary Hart, the former US senator for Colorado who was the leading candidate for the Democratic presidential nomination ahead of the 1988 elections — until an alleged affair threatened to derail his campaign, and led to his withdrawal from the race (the eventual Democratic candidate Michael Dukakis lost in a landslide to the late George HW Bush).
Hart's supposed extra-marital involvement with Donna Rice was uncovered when a team of reporters from the Miami Herald followed her on a flight to Washington DC, where they waited outside the townhouse he was staying in before confronting him. The incident is crucial to The Front Runner's consideration of how open political figures should be about their lives, and how persistent the media should be in uncovering them.
This is the first feature with an overtly political subject matter for director Reitman following the likes of Juno, Up In The Air and Tully, which also came out this year. Starting in 2015, Reitman co-wrote the script with Jay Carson and political journalist Matt Bai, based on Bai's 2014 book about the scandal, All The Truth Is Out. Jackman came on board last year, in a cast that includes JK Simmons, Alfred Molina and Vera Farmiga as Gary Hart's wife Lee Hart. Produced by BRON Studios, The Front Runner shot in locations across the state of Georgia from September to November 2017, and premiered at Telluride Film Festival in August. It opened on November 21 in the US through Columbia Pictures, with Sony Pictures due to release on January 11, 2019 in the UK.
How did the time you spent with Gary Hart inform your choices when playing him?
He's one of the smartest people I've ever met. He met me at the airport, kerbside with the trunk of the car open, and greeted me warmly. You'd be forgiven in that situation for thinking he would be a bit defensive or worried or cagey with me, as I'm playing him, but I found him to be the opposite. Given how important the job he was going for is, he was really kind.
Is it dangerous that nowadays such revelations about high-profile politicians don't have the same effect?
Clearly what happened to Gary would be a blip [nowadays] — I don't even know if it would raise a headline any more. That's the irony of it all. But the ground was shifting for every­body at the time. That's what the movie's about: human people in this pressure-cooker situation, and how they cope with it, with the stakes being super high. There were a lot of real-time decisions happening on the fly, people making mistakes. A lot of people, including [those working on] campaigns, look back going, "Wow, we should've handled that so differently." Most people assume that this 'scandal' pushed Gary out of politics — it didn't. He resigned voluntarily because he just didn't want to sign up to what was being demanded of him.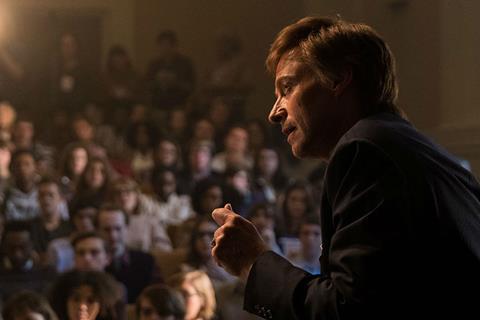 Early in the film Gary says, "The world changes when young people give a damn." Is this still true, given young people in the US are more likely to vote Democrat and yet there is a Republican president; and in the UK they predominantly supported Remain yet Brexit won?
One hundred percent. I live in a country [Australia] where it's compulsory voting, so it's always shocking to me when I hear the percentages of people who actually vote [in the US]. You have a fairly big portion of the population who are just not motivated — for whatever reason, I don't judge it. Gary will often talk about the hopeful side of what's happening. He said that what the polarity, the loud voices, everything that's happening right now are going to do is force a situation where people become more civically involved. Dedication and service to the country has been slowly eroded over the years, and he feels this might be one of those wake-up calls to get people back in.
How much responsibility do people who are in the public eye — yourself included — have to be open about their lives?
This idea that you are perfect, that your brand is always on message, you're a superhuman, you're going to be the leader of the free world, I think those days are gone. The taste of the public is, "Yeah, we'll accept that you smoked a joint at college. So what, it's fine"; "OK, you're having troubles in your marriage, who isn't?" Now, it's not whether anything has happened in your life that's negative, but it's how you handle that, and how you position that, and how you see it. The audience — voters — won't take BS [bullshit]. They'll take flaws, but they just want to get it straight.
You've said your wife jokingly calls you Senator Jackman for your personable nature. Has your life in the arts world not given you the tough skin needed for a political career?
I'm interested in politics. I'm really interested in cooking and I love food, but I'm not going to become a chef. These things take a lifetime to learn. I'm not saying actors can't govern, or can't be in politics, but you've got to know what you're talking about. The idea that just because you have a profile, and people frequently say, "Oh, we like you, we'll vote for you," is not a reason to go into politics.
The Greatest Showman was one of the breakout box-office successes of 2018. To what do you attribute its enduring popularity?
I'm super grateful to the people of Great Britain — the heart of that spring came from there, they really got that film from the get-go. There's a quite famous saying about musicals: "A musical works because of the book, but they love it because of the music." The number one here was the music and the songs. It was a film about empowerment, about owning up to who you are, and that there is a strength in vulnerability, and a family. They're quite simple truisms, but they really resonated powerfully.
Would you do a sequel?
I'm certainly open to it. I often said if I could look back and I've been in eight movie musicals, that would be a dream come true. I'm two down, but thankfully we're hitting this purple patch right now.