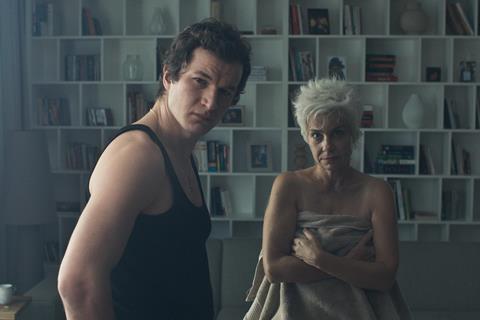 Long-standing and highly productive collaborators Małgorzata Szumowska and cinematographer Michał Englert, who have worked together on films including Body, Mug and last year's English-language The Other Lamb, used all their powers of persuasion to secure the location and their lead actor for Never Gonna Snow Again.
The comedy drama is co-written and co-directed by the pair and marks cinematographer Englert's directorial debut. It has been selected as Poland's submission to the best international feature Oscar category.
It mixes surreal satire and unsettling psychological undertones and stars Alec Utgoff as Zhenia, an enigmatic Russian-speaking masseur and apparent healer from Chernobyl. He changes the lives of the wealthy residents of a gated residential community just outside Warsaw.
The established filmmaking partnership – who have known each other since attending film school at the same time – reaped the benefits of being authors of their own script and the creative freedom that brought, with Englert's elevation to co-director leaving their production methods unaltered.
Szumowska and Englert, who have known each since film school, produced the Polish-German co-production alongside Mariusz Włodarski, Viola Fügen, Agnieszka Wasiak and Michael Weber. The Lava Films and Match Factory production is co-produced by Kino Świat, Bayerischer Rundfunk/Arte, the Mazovia Warsaw Film Commission, Di Factory, and supported by the Polish Film Institute, Film and Medienstiftung NRW, DFFF, and the German Polish Filmfund.
Never Gonna Snow Again premiered in competition at Venice in 2020. Kino Lorber has North American rights; The Match Factory is handling international sales.
Szumowska and Englert talk to Screen about landing their reluctant lead actor, sharing pressures as co-directors and how it all started with a massage.
How did you come up with the idea of the film?
Szumowska: It started with the lead character who is based on a real masseuse we know who travels from one apartment to another with his big bed. He knows our secrets, our problems and our lives. One day Michal told me about what he said about me to him and what I said to him about Michal and about some other friends and Michal thought it would be a good idea for a movie. We wanted to set our film in upper middle- class Polish society which is still new in Poland, capitalism has only been in place for 30 years.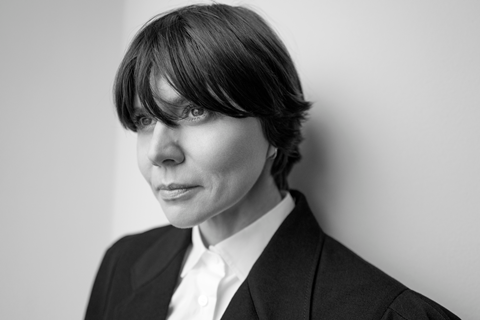 Englert: The real person has nothing in common with our character in the movie. We found a stranger who comes from nowhere into this kind of community very interesting to explore the society we wanted to depict in the movie.
How did you go about writing the script together?
Englert: Whenever we start shooting and have an approved financed script, it is never a final one. We are the types of filmmakers who are making constant adjustments during the filmmaking process. We try to react after completing the cast, the locations. We are lucky these kinds of projects, with the help from our producers, are in our hands and we are able to do it our way.
Were you strict in dividing up co-directing responsibilities?
Szumowska: We never split up making our films like 'you are doing this, I am doing that'. Usually the idea comes from one of us and the other person is adding and adding so by the end you don't know who is responsible for each part. It's a very natural, organic process.
Of course, Michal is more responsible for the visual part but we always discuss how we want to see the film visually beforehand so again, it's our decision. Same with cast. Same with editing. Practically when we are on the set, I am speaking more with the actors as Michal is busy with the camera crew and lights.
Can you talk a little about shooting in a real gated community outside Warsaw?
Szumowska: We were fascinated by the place. But we had many issues. The residents didn't want anything to do with it or be seen on screen. We used a trick: I took the film's German co-producer Viola [Fugen] as a house buyer to an estate agent. She speaks English. At the end of the day we confessed we were filmmakers and then the whole community decided to let us in. But there were so many problems. The community is gated, they want to feel protected, safe but finally we got the film.
How did you cast your lead, Alec Utgoff?
Szumowska: My son, who was 14 at the time, came to me and said 'Mum, I know you are looking for a Russian -speaking actor, you have to see Stranger Things 3 because there is an actor who speaks Russian and he might be good for you.' I sat down and started to watch Stranger Things 3 and I discovered Alec Utgoff. I start to Google him and I discover he's a Ukrainian actor based in London who has been in Mission Impossible etc. I contacted his agent but he passed! He rejected the script saying he didn't want to do it, he didn't understand it, the script was too enigmatic, he'd never played a lead role, especially in an arthouse movie.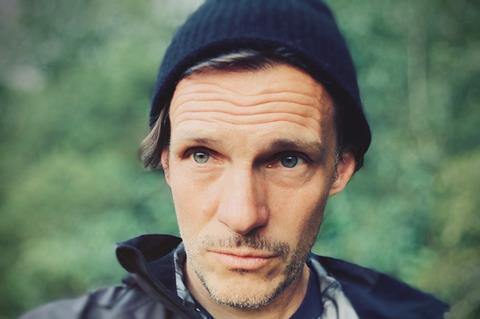 I don't like the term 'arthouse movie' because it's reductive. I asked for a face to face meeting via FaceTime and I convinced him it was a good chance for him.
Michal: He said one of the aspects that convinced him was Malgo's voice reminded him of his mother.
Szumowska: I think he was afraid of me at some points.
What are you working on now?
We are working on an American film. We will shoot in Europe and ironically it will be full of snow. It is English language, set in the mountains, with two people and lots of fresh air. It is going to be very metaphysical.