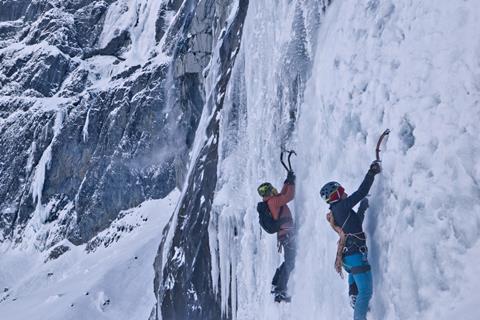 Spanish filmmaker Ibon Cormenzana's mountaineering drama Beyond The Summit (La Cima) is making its world premiere in competition at the Malaga Film Festival this week. It is also one of three special 'market premieres' in the festival's Spanish Screenings industry event as sales agent Filmax showcases the feature to international buyers.
Beyond The Summit stars Javier Rey as a man determined to climb Annapurna, one of the highest, deadliest peaks in the world. Once in the Himalayas he meets a fellow climber, played by Patricia López Arnaiz, battling demons of her own.
Cormenzana has directed and produced the film through his Barcelona-based company Arcadia Motion Pictures, whose credits include two Pablo Berger titles, Blancanieves and Robot Dreams, Rodrigo Sorogoyen's Madre and the upcoming The Beasts and Celia Rico's Journey To A Mother's Bedroom. It is a co-production with Lazona Producciones, Aixerrota Films, Dorothy Films and Noodles Production in France.
Cormenzana himself is a recent convert to mountaineering himself, inspired by professional sky runner Kilian Jornet who specialises in running on mountain ranges. His way of life fascinated the filmmaker.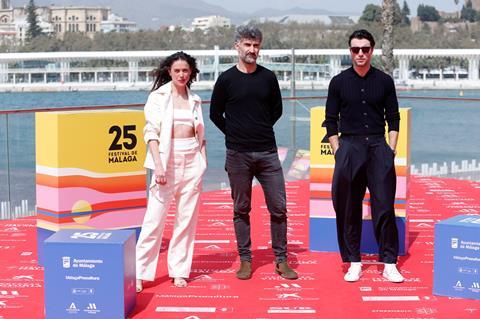 "I felt I had to tell the world about the way these people have of understanding life," Comenzana explains. "It's something that goes beyond mountain climbing, much deeper than a physical challenge. I also go back to a recurring theme of mine, which is how we deal with a traumatic past and how we reconnect with life."
The production of Beyond The Summit had plenty of challenges of its own. The big one was when Cormenzana, DoP Albert Pascual and the team were forced to reconceive the entire production to shoot in the Basque Pyrenees when Covid restrictions made the trip to Nepal impossible. The shoot included several days filming in snowstorms, at temperatures that fell 17C degrees below zero.
Combining producing with directing is a skill Cormenzana learned from his collaborations with Pablo Berger, Claudia Llosa, Celia Rico, Mateo Gil and Rodrigo Sorogoyen. Previously, he says, the producer in him would prevail over the director.
"When directing, up to now, the producing side of me tended to get the upper hand as opposed to when you work with another filmmaker which is when [as producer] you naturally fight for what's best in terms of directing," he reveals. "This time I have been able to focus more on directing and kept asking for more rather than clipping my own wings. Of course, both directors and producers want what is best for a film, but they can have different perspectives and have to make an effort to see eye to eye."