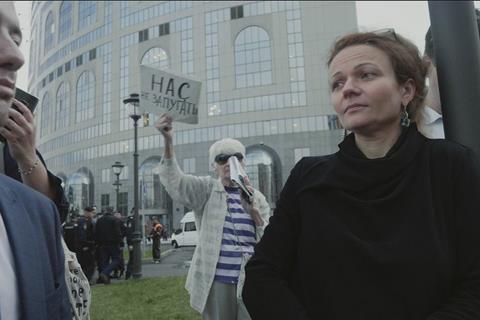 The IDFA Bertha Fund (IBF) supports feature documentary work by filmmakers from Africa, Asia, Eastern Europe, Latin America and the Caribbean, and Oceania. It recently received a cash boost from The Ford Foundation and the Bertha Foundation that will allow it to increase its investment in more films.
Isabel Arrate Fernandez, deputy director of IDFA and head of the IDFA Bertha Fund (IBF), talks to Screen to give more details of what the funding increase means in practice and the 14 films screening at International Documentary Film Festival (IDFA) with IBF support. Four are world premieres: Russian director Nina Guseva's The Case, screening in Frontlight, and Vietnamese director Diem Ha Le's Children Of The Mist, Bangladeshi director Kamar Ahmad Simon's Day After, and Ruslan Fedotow's Where We Are Headed from Belarus and Russia, that are all screening in the International Competition.
The others come to IDFA having won plaudits at major festivals earlier this year.
The fund had a huge increase in applications in the early part of the pandemic in 2020. What caused that and has that settled down now?
We were overwhelmed. It almost doubled. It went to almost 600 applications when normally, on average, we have 300. But it was only one particular [funding] round in 2020. It was a reaction to what was happening [in the world]. In the next round, applications returned to around their normal amount. This would mean we got about 900 applications altogether, instead of about 600, for the whole year.
Was there interest from a particular region?
Whenever there is a rise in applications, it comes from Latin America. In Brazil, for example, everything was shut down [during the pandemic]; in Mexico, everything was shut down; in Argentina, everything was shut down. These are countries that already have a support system [for film]. We only support these countries for development. In the past, we didn't accept production applications.
What is very clear is that what happens [in some countries] is related to the pandemic but also to politics. In Brazil, the cutting down of the funds was a political thing. It wasn't only related to Covid. In other [smaller] countries, it was related to Covid because funds were frozen.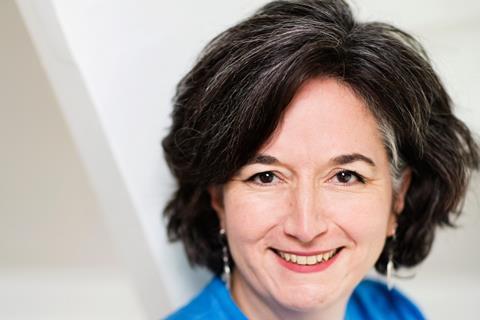 How do you characterise the IBF-backed films in this year's IDFA programme?
Fourteen films is a fairly typical number. What is less typical is that [as many as] four are having their world premieres at IDFA. Ten have already had their festival run - and almost all were super successful. It goes from films which premiered this year in Sundance such as Writing With Fire and Taming The Garden, and then we have a film like Last Days At Sea, which premiered in Berlin. As I Want was also in Berlin.
Then we have the films which premiered in Cannes like I'm So Sorry, and the films that did extremely well in CPH DOX which are Our Memory Belongs To Us and The Last Shelter. They are all very different films. Each has their own DNA.
Are these all projects that wouldn't have happened without IBF support?
It's very difficult to claim that. The reality is that films, in the end, get made because of the support of many. [But] sometimes it is only because of our support and the persistence and commitment of the filmmaker. We had that with one film this year, Where Are We Headed from Ruslan Fedotow [about the Moscow Metro] where we are the only financiers and then it is him and his team.
IDFA now has a strong emphasis on forms of storytelling beyond feature documentaries, whether shorts or mid-length films. Is the IBF also backing this kind of work too?
In principle, we have had no restrictions regarding length. It is simply that most of the applications we receive are for feature-length films. A film like Last Days At Sea which is in the selection this year started as a short. We selected it as a short - and it ended up being a feature length of 72 minutes. We're open to that.
Filmmakers in general want to make feature length. Sometimes, the film they have doesn't stretch to be a feature. They should actually be shorter. All filmmakers dream of having a feature length film in the cinema.