The writer/director and composer of The Green Knight talk about a creative collaboration that stretches back more than a decade, and a host of inspirations from medieval instruments to The Shining.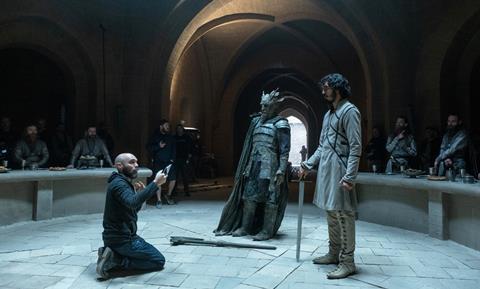 After more than a decade of working together, director David Lowery and composer Daniel Hart faced their most challenging collaboration to date on medieval fantasy The Green Knight. The visionary adaptation of the classic Arthurian tale of Sir Gawain (played by Dev Patel) and his quest to face the eponymous supernatural knight was delayed by the Covid-19 pandemic, with its release pushed by distributor A24 from May 2020 to July 2021.
Lockdown gave Lowery the opportunity to embark on his own punishing quest — re-editing a film that he describes as "strange and slippery", which meant repeated changes to the score. Hart, a virtuoso musician whose work spans film and TV as well as recording and performance with artists such as St. Vincent, needed to continually refine the music that combines medieval instrumentation with modern synths and songs written in ancient Middle English.
Lowery says the score "evolved in a way like no other film we've collaborated on", having worked with Hart since his 2009 feature directing debut St. Nick and through titles including Ain't Them Bodies Saints, A Ghost Story, Pete's Dragon and The Old Man & The Gun.
The director-composer duo are now working on Disney's latest live-action adaptation Peter Pan & Wendy, and took a break from reviewing Hart's orchestration to speak with Screen International about the inspirations and challenges behind scoring The Green Knight.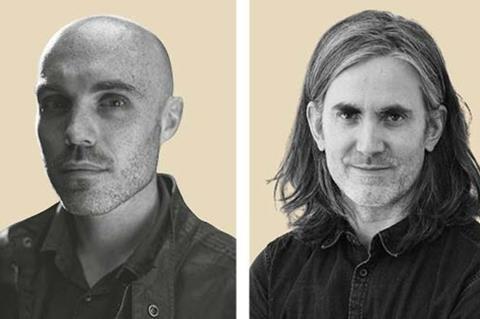 Screen International: Could you take us back to that first conversation, discussing what the score would be for this epic story?
Daniel Hart: Our first conversation, as is often the case, started with a script in the fall of 2018.
David Lowery: We talked about how medieval we were going to get, and what sort of licence we might have for anachronism. We initially spoke about a piece for the Great Hall, when Dev walks through those doors, because we were about to shoot and needed a piece of music to play to create that sense of mood on set.
Did the tone or style of the music change from those first conversations?
Lowery: The movie itself has a really weird tone. When I wrote the script, it was more overtly funny. I still think it's a pretty funny movie, but it's also strangely sad. The score needed that as well. We knew what general lane we would be in, but finding the exact nuance took a great deal of finessing.
Hart: The film rejected a lot of our original score ideas. There were things that I wrote on paper that looked like they would work, but when you put them against the visuals they just didn't add up to the right thing.
What might be an example of that?
Hart: There is the scene where Gawain meets the giants in the middle of the wilderness. I thought it needed the biggest music of the film because this is as big as it's going to get. I wrote an orchestral piece that built to a climax but it didn't sound like the visuals I was watching. David asked me to try a song instead and I wrote 'Aiganz O Kulzphazur', which now accompanies that scene. The title is from Hildegard von Bingen's Lingua Ignota, a language she invented in the 1100s, and means 'angel ancestor'. I imagined the giants saying this song to themselves, asking their ancestors for protection as they wander through a world that no longer lived for them.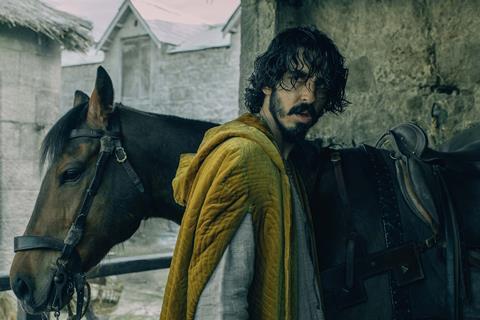 What influences did you draw on when writing the score?
Hart: I was intent on using a recorder quartet for part of the score as I knew recorders existed when this epic poem was written, and because I heard [musician/composer] Jonny Greenwood talk about being in a Renaissance recorder consort [ie ensemble]. That put the seed in my mind.
Lowery: You sent me a lot of YouTube clips, didn't you?
Hart: Yes, the recorder scene is thriving in 2021. It can be very experimental, with a lot of strange sounds. It was exactly what I was looking for, rather than another version of 'Greensleeves'. David also talked about synths for the film, referencing [Swedish musician] Fever Ray, and my mind went to the two tracks written by Wendy Carlos for The Shining. The Arrival score by Johann Johannsson was also a jumping-off point for me.
Did you use other instruments that would have been played at that time?
Hart: We did use Baroque recorders, which would have been around then, but we also had modern recorders called paetzolds. I also used an instrument called a nyckelharpa, which is a medieval Swedish stringed instrument, and was featured quite prominently on Mark Korven's score for The Witch. I learned to play that and whenever it sounds like a more rustic, medieval-sounding violin in the film, that's the nyckelharpa.
David, you're working with this exceptionally talented musician, so how do you push back when you don't feel it's right?
Lowery: It doesn't happen often but it did more on this film because I was trying to find the movie at the same time as Daniel. Usually, by the time he gets to the scoring process, I've made it through an edit. But this was a strange and slippery film, and more ephemeral than anyone expected. There were pieces that worked and others where I was changing the cut and we needed to do something different. It required more direction from me because I was constantly discovering the movie, but it wasn't for lack of Daniel writing incredible music. This one just evolved in a way like no other film we've collaborated on.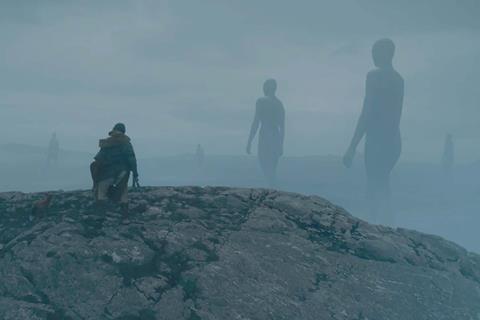 Daniel, can you talk about putting your own voice into the score?
Hart: Yes, we had a situation where I had written a piece of music for a scene but it wasn't working so David again suggested I try a song. I wrote 'Blome Swete Lilie Flour' and recorded the vocals at home by myself, thinking we would get someone else to sing it — and then we didn't.
Lowery: I want to know how you mastered Middle English. I still marvel at that and still can't pronounce the names of some of the tracks.
Hart: It was a lot of YouTube tutorials. That's the writer side of me, fascinated by this other version of English that I never knew anything about. There's a Middle English poem called The Owl And The Nightingale. The word 'nightingale' is quite beautiful, but in Middle English it's 'nihtegale'. The sound of that really grabs my ear. I used that as the springboard for all the lyrics I wrote in Middle English. 'Trysor' instead of treasure, 'bloude' instead of blood. It's a never-ending source of inspiration, to get me out of my own head.
What can you say about your next collaboration, Peter Pan & Wendy?
Lowery: I was just listening to a new mix of something Daniel wrote last night, which has now been cut into the picture. I want the score to be in communion with the history of European music. Daniel, you can correct me. Am I speaking the right words here?
Hart: Yes, late Romantic, early 20th-century classical music. It's nothing new to film but it feels very true to the time period of the story being told, and the story itself.
Lowery: I want to have that sense of legacy to the music in the same way the story has a tremendous legacy of its own.