A distinctive group of Turkish filmmakers is emerging, inspired by the international success of Nuri Bilge Ceylan and the rich storytelling approach in the country.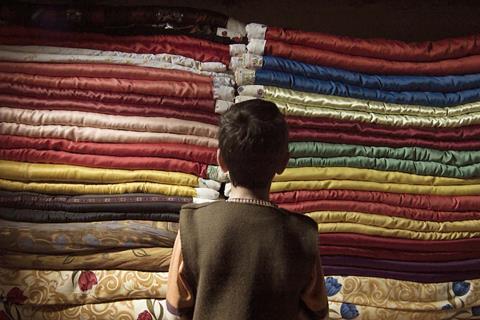 "There is a very, very good upcoming generation of filmmakers in Turkey," says Zeynep Atakan, director of the industry-focused Antalya Film Forum.
The country's film-financing sector has improved immeasurably since Atakan began her own career as a producer in the 1980s, a period when little funding was available to anyone. From the hardships of those years emerged a resilient generation of producers and directors, many of whom now travel regularly to Antalya in search of financing at the Forum or to show their films in official selection.
Turkish filmmakers and international observers alike point to the enormous energy within the country, partially inspired by the international festival success of Nuri Bilge Ceylan, and to the extraordinarily rich and diverse stories Turkish directors are now telling.
Universities offering film courses, especially Istanbul's Bahcesehir University (BAU), excel in film theory and film training, and while Turkey may not have an elite film school like Poland's Lodz or the Czech Republic's FAMU, there are increasing numbers of students who receive high-level theoretical and practical training.
"Turkey is a fascinating place. I lived in Canada for eight years but I wanted to come back to my own country because of the kind of stories we have here, it never ceases to surprise me," says documentary maker and TV presenter Eylem Kaftan, who will be presenting her first fiction project The Hive at the Forum. "Turkey is bursting with energy. It's a cliché but Turkey really is between west and east. It is [both the] Middle East and Europe. It is really rich in terms of culture and society."
Complex country
Turkish cinema is not easy to categorise. The Hive is an example of this. It is about a female beekeeper and her attempts to keep at bay a bear that invades her apiary. It is inspired by the true story of a woman Kaftan met while presenting a TV show.
"It is the younger generation of filmmakers we want to support and who are in most need of our support," says International Film Festival Antalya artistic director Mike Downey. He points to The Guest, written, directed and produced by Andac Haznedaroglu, one of two Turkish films screening in the festival's new slimmed-down competition. Downey describes the project as "an important piece about an important subject", emphasising it has been made by a young female director.
The Guest is the first Turkey-Jordan co-production and received the backing of Turkey's Ministry of Culture and Tourism. Jordanian actress Saba Mubarak plays a Syrian woman fleeing her war-torn home and seeking sanctuary in Turkey along with her eight-year-old sister and the children of neighbours killed in the fighting. Cairo-based distributor MAD Solutions has all Arab rights to the title, a sign it is likely to find an audience across the region.
Downey also highlights Never Leave Me, directed by Aida Begic, which is screening out of competition as the opening film. Begic is a Bosnian director with strong Turkish connections, and Downey describes Never Leave Me as "a story about pain and the search for meaning in life, and the friendship of orphaned Syrian boys" who are refugees in Turkey.
"As a European producer in my own right," he explains, "I look at the Forum and I see extraordinary opportunities in the Turkish industry for projects in development, for works in progress, for students and shorts filmmakers, and as a hothouse for bringing to the forefront the best in talent and the best for the future of Turkish cinema."
The Forum selection includes well-known names and newcomers. Soner Caner, producer and co-director of the award-winning Rauf, is back at Pitching Platform for Fiction Films with a new project, Affection Of The Heart, produced by Bilal Bagci. Director Erol Mintas, whose crowdsourced 2014 feature Song Of My Mother was an award winner at Sarajevo Film Festival, is pitching his new feature project Crows, which has already passed through Sarajevo's CineLink (Mintas's short film Snow won the Golden Orange at Antalya in 2010). Crows has secured support from Turkey's Ministry of Culture and Tourism as well as the Turkish-German Co-production Development Fund.
Coming home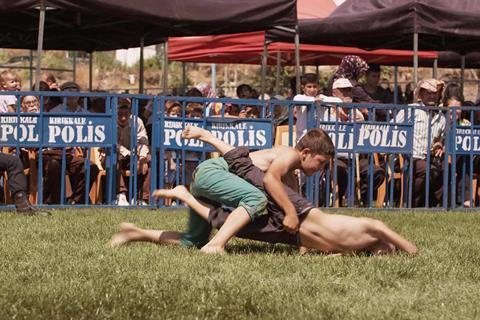 Antalya is also a showcase for ex-pat Turkish filmmakers. Netherlands-based director-producer Mete Gümürhan, who co-founded Kaliber Film in 2007, is a regular attendee. His documentary feature Young Wrestlers won the Behlül Dal special jury award at Antalya in 2016, having previously passed through the Forum. The same year Gümürhan also presented his debut fiction project, the coming-of-age story MNK Boy (Sahmerdan) at the Forum and met international producers, sales agents and festival programmers.
"At the Forum, we got the TRT [project development] award [sponsored by Turkish Radio and Television Corporation and worth around $14,000 this year] that was being given for the first time," says Gümürhan. "That was a boost for the project. After that, we applied to Turkey's Ministry of Culture for a production grant and we got selected for Berlin's co-production market."
MNK Boy is preparing to shoot next year. Gümürhan believes Antalya, and particularly the Forum, is having an increasing impact on the new generation of Turkish filmmakers. What makes the festival and the Forum so useful to them, he says, is that it covers everything: short films, documentaries and features are shown in the festival itself while a wide variety of projects at different stages are presented in the Forum.
But challenges persist. Kaftan belongs to Film Fatales Istanbul, an organisation that represents female filmmakers in Turkey. In the last round of funding, the Ministry of Culture made around 30 awards and only two were to women directors.
"I am really curious about the point of view of the female filmmakers," Kaftan says. "In the next 10 years, we will see more feature films and great stories from women. We are very male-dominated as a society and we need to hear the voices of women."