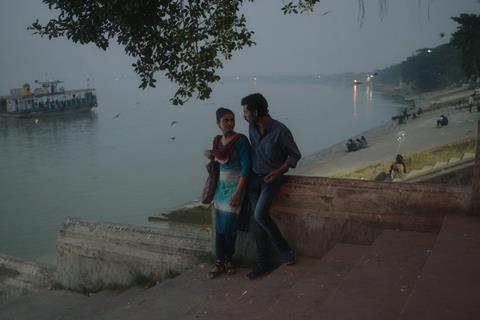 Premiering in Venice's Horizons section, Aditya Vikram Sengupta's third film Once Upon A Time In Calcutta is a reflection on the changes in his home city as captured through the experiences of a diverse group of characters who, like many people on this planet, are tied to each other through money, desire, blood, marriage and basic need.
Similar to his debut, Labour Of Love, which played in Venice Days in 2014, the film is driven by a strong female character. Bengali cinema actress Sreelekha Mitra plays a bereaved mother trying to start a new life by claiming what she regards as her rightful inheritance – a dilapidated theatre where her mother, a cabaret dancer, used to work. But her reclusive stepbrother, played by actor and politician Bratya Basu, refuses to move out and sell the site to developers.
Sengupta says he got the idea for the film when he took a picture of a dinosaur statue outside Kolkata's Science Park, which was fast being overshadowed by the construction of a new flyover – a literal representation of a relic from the past, juxtaposed with a symbol of Kolkata's economic development. "It looked like the flyover and the dinosaur were about to start a race," he recalls.
"It became very significant for me as it connected at a much deeper level about how things become archaic and cannot survive any longer. Not just physical things, but also people and mindsets. The theatre owner is almost like a dinosaur who cannot survive in this ecosystem any more."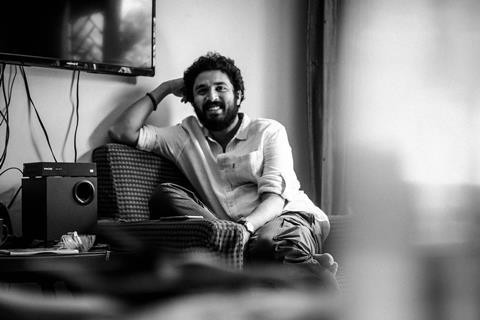 West Bengal, the Indian state of which Kolkata is the capital, had a Communist government for 34 years until 2011, when it woke up economically, but also fell victim to all the unbridled opportunism that development entails. Thanks to construction cartels and substandard materials, two flyovers had already collapsed in Kolkata, killing dozens of people, when Sengupta snapped the picture of the dinosaur.
Another idea came from the real-life theatre where the film was shot – Kolkata's CircArena, which was once famous for its moving stage, but is now mostly inhabited by stray cats and dogs.
"Theatre was big in Kolkata until the '60s, but with the coming of cinema started dying out," Sengupta explains. "CircArena was built in the '70s by a man called Amar Ghosh who, like the character in the film, lived all alone in the theatre, becoming paranoid and fantasising about its revival."
Sengupta started writing the film shortly after his debut feature, but when the funding process slowed down, took a break for a few years to make his second film, Jonaki, which premiered at Rotterdam film festival in 2018. French producer Catherine Dussart was an early supporter, co-producing both Once Upon A Time In Calcutta and Jonaki through her Catherine Dussart Productions banner, while Norwegian production company DuoFilm came on board after the project secured funding from Norway's Sorfond. India's Wishberry Films also partly financed the film.
The film is also an international collaboration on a creative level. It was shot by Turkish cinematographer Gokhan Tiryaki, who works with Nuri Bilge Ceylan, while Dutch composer Minco Eggersman (In Blue) wrote the score.
"I wrote to Gokhan after seeing Once Upon A Time In Anatolia as I really like the photography in that film," Sengupta explains. "Initially it was difficult for him because this was his first time working outside of Europe, and Calcutta can be overwhelming, but he adjusted in about seven or eight days.
"They were a team of four and absolutely amazing," he continues. "They were so quick and efficient and really had my back. There was a bit of a language barrier for the first few days, but you know how people always find a way to communicate, so by the end of the first week everything became very smooth."
Production took place from January to March 2019, following a lengthy casting process during which Sengupta auditioned actors from around 50 theatre groups in West Bengal. The final cast includes a mix of established names like Mitra and Basu, newcomers like Shayak Roy, playing a young man who gets caught up in a ponzi scheme, and several non-professional actors (Sengupta's father, once a theatre stalwart, has a minor role). Berlin-based Pluto Film recently picked the film up for international sales.
At the time of writing, it was looking unlikely that Sengupta could fly from Kolkata to Venice, due to Covid-19 travel restrictions, although he has another reason to attend the festival as his next project, Birthmark, has been selected for Venice Gap Financing Market. (The project already has partners from France, Luxembourg, Denmark and Norway board and is looking for US participation.)
However, Mitra and a few of the producers of Once Upon A Time In Calcutta, are hoping to be on the red carpet in Venice to support the film.