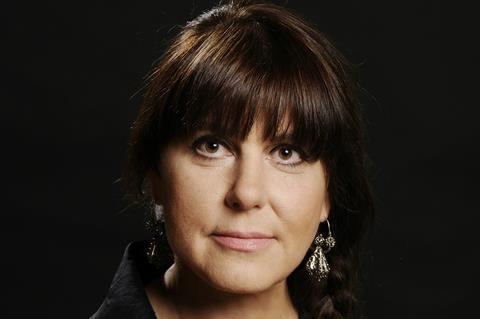 Bosnian writer-director Ines Tanović's second feature film, The Son, opens the 2019 Sarajevo Film Festival tomorrow (Aug 16) with simultaneous screenings at the National Theatre and a 3,000-seat Open Air venue. This is the first time since Aida Begić's Children Of Sarajevo in 2012 that a film in Sarajevo's competition has opened the festival.
The film follows a middle-class family. Uliks Fehmiu, who also starred in Tanović's first feature Our Everyday Life, plays the father, and Snežana Bogdanović, seen this year in Miroslav Terzić's Berlinale title Stitches, stars as the mother. Two young actors, Dino Bajrović and Hamza Ajdinović, play their children, one of whom is adopted. The film explores family dynamics against the backdrop of Bosnian society, and focuses on the new generation of children born after the conflict of the 1990s.
Tanović grew up in a filmmaker family. Her father was a producer and mother was an editor. She made her first short films in the 1980s. In 1992 she received funding for her first feature film, which was never made after the break out of the Bosnian War. The funding and production system collapsed together with Yugoslavia, and the first short films in the post-war period were made in the framework of the Sarajevo Film Festival. Tanović's 1998 short Syndrome was screened at the festival together with the first efforts of Jasmila Žbanić, Srdjan Vuletić and Pjer Žalica.
"We were the first Bosnian filmmakers to bow on the stage of Meeting Point cinema," says Tanović. "But I was an outsider. No one knew me and my film had some technical problems, and I encountered some really harsh criticism, they were calling me an amateur. This had a profound effect on me and I decided to enrol in the Sarajevo Academy of Performing Arts."
Below, she discusses her latest feature, which is a complicated regional co-producton.
Co-productions have been a norm in the region for a while now, which is a completely different approach to the one during the Yugoslavia years - how did you get into that new production structure?
My first experience with co-productions was when I directed one of the short films in the omnibus Some Other Stories, which screened at Sarajevo in 2010. It was a co-production of all countries of the former Yugoslavia, and it was really difficult to set up. Back then we still worked on film tape, and applications for funding had to be printed and submitted physically. Our application for Eurimages was 600 pages long and our producer Nenad Dukić had to take it to Brussels himself as it could not be mailed. This is where I learned how these things work.
How did you set up this co-production between Bosnia, Croatia, Slovenia, Montenegro and Romania?
We already had the Croatian company Spiritus Movens on board, who we worked with on my first film. My partner, producer Alem Babić, took part in an EAVE workshop, and there he met Rok Sečen from the Slovenian company Monoo. It only took him five days to enter the project and apply to the film centre there.
Before then, we went to the Montenegro Film Centre with the company Cut Up. Even before we knew we would try to get funding there, I had already chosen two Montenegrin actors, students at the Sarajevo Academy - Lidija Kordić who plays Analuna, and Lazar Dragojević who plays Memi. So it was a perfect match.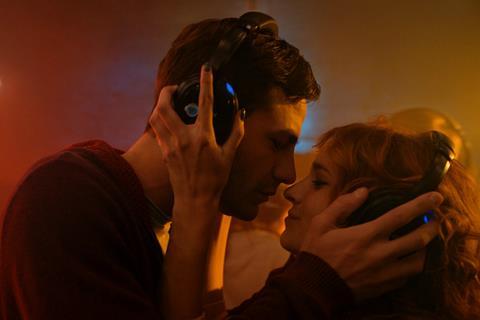 At EAVE we also met Irina Malcea from the Romanian company Luna Film. She is very well-versed in funding applications and we asked her to help us with the Eurimages one. But she said she would love to be a co-producer on the film. She managed to get funding, but it was when the film was already shot, so the only creative contribution that remained was the image post-production, which we did at Digital Cube in Bucharest. They are really top professionals. The sound post-production was done in Ljubljana.
HBO Europe picked up all broadcast rights (outside of ex-Yugoslavia), how did they get on board?
Also through Malcea - HBO Europe has an office in Bucharest and she sent them the film. Alexander Michailidis saw it and immediately said they wanted to have it. He was the first person to tell us he liked the film, we still had not received any reactions from any of the festivals that we submitted it to. And also Croatian national broadcaster HRT got on board and the film will be screened on their channel.
What was the initial motivation for this story?
I wanted to tell a story about an adopted child and the parents' position in that. How do you treat two children, one biological and one adopted? I have a dilemma myself, I have a son from my first marriage so one of my children lives with their biological parents and the other does not. I know the approach has to be different however hard you try to treat them equally. But how do you approach a child that you have not given birth to yourself? This was the question that I wanted to explore.
It is also a story about different generations in the current Bosnian society.
After I made this film, I realised that in my last three fiction films I have been telling the story of the same family. In Starting Over [a segment of Some Other Stories], it is a generation that had just gotten out of war, in their 30s, disillusioned and disappointed, but still with their whole lives ahead of them. In Our Everyday Life, the hero is in his forties and is already divorced. He is out of enthusiasm and energy, he is living in a kind of a vacuum. And in The Son, we see this is the same guy, he has gotten married again and became a father. With this film, I am closing the circle of the generation that grew up during the war. This is my generation, now I am a mother, I am trying to bring up children in this country, and this is my story.