The world's 15th biggest box office has seen rising screen count and festival success — and investors are taking note. Is Indonesia the world's next big growth story?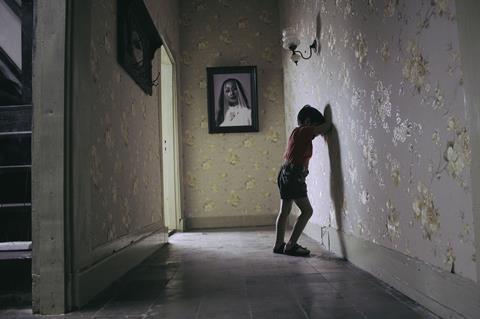 With its huge population of 260 million, a large proportion of which is young and social-media savvy, Indonesia has long threatened to become one of Asia's biggest film markets.
But it's only in the past few years the territory has started to show signs of real growth. Although still woefully under-screened, the market has seen the number more than double since 2012 to reach 1,638 screens by mid-2018. As a result, box office is finally starting to take off, reaching $345m in 2017, making Indonesia the world's 15th biggest market outside North America, according to figures from the Motion Picture Association.
While the US studios are seeing bigger returns — Avengers: Infinity War grossed more than $25m earlier this year and The Nun opened on $7m — local production is also booming.
Falcon Pictures' romantic drama Dilan 1990 grossed an estimated $16.6m this January, while Joko Anwar's horror Satan's Slaves, co-produced by Rapi Films and South Korea's CJ E&M, took around $11m last year.
Indonesian arthouse films are also appearing regularly on the festival circuit with Garin Nugroho's Memories Of My Body premiering at this year's Venice Film Festival, following the success of Mouly Surya's Marlina The Murderer In Four Acts and Kamila Andini's The Seen And Unseen, which premiered at Cannes Directors' Fortnight and Toronto respectively last year.
As in other emerging markets, the growth in box office is starting to attract more investors to the industry. "Compared to five or six years ago, it's much easier to get projects off the ground and budgets are increasing," says Indonesian producer and Base Entertainment co-founder Shanty Harmayn. "There are more cinemas for the rising middle class and more demand for content from the growing numbers of OTT platforms in Indonesia."
Screen expansion
Kickstarting growth was a regulatory shake-up in 2016, instigated by Indonesia's business-friendly president Joko Widodo, which removed the film industry from the country's so-called "negative list" preventing foreign investment. Foreign investors can now hold 100% stakes in companies involved in production, distribution and exhibition.
The changes prompted Korean exhibitor CJ CGV, already present in the market through a joint venture, to start expanding rapidly, competing with a monopoly previously held by Indonesia's Cinema 21 Group. CJ CGV currently has 47 sites with 300 screens in Indonesia and will soon be followed by rival Korean exhibitor Lotte Cinema, which is expected to open its first site in Jakarta before the end of the year.
Local conglomerate Lippo Group is also expanding rapidly through its Cine­maxx brand, which has 45 locations with 226 screens and is aiming to quadruple that number to 1,000 screens within five years. Last month, Mexican exhibition giant Cinepolis announced it had acquired a minority stake in Cinemaxx, which should help it to achieve its goals.
"We plan to spread out to a lot of virgin cities and locations, which are still underserved," says Cinemaxx CEO Gerald Dibbayawan. "Right now, Indonesia's screen-to-population ratio for the major cities and regions is still facing a big gap, which means many Indonesians can't enjoy the cinema-going experience. It could take them hours to travel to the nearest cinema."
Meanwhile, finance is flowing into local production through local and international film studios, broadcasters, OTT platforms and Indonesia's rapidly growing technology sector. "Around 50 local movies were released in the first quarter of 2018, compared to 18 in the first quarter of 2017," says Dibbayawan. "Their gross box office was up by 170% compared to the previous year."
Local productions enjoy a 30% market share, with action films, comedies and romances, sometimes with Islamic themes, driving admissions. However, arthouse films are also starting to gain access to cinemas — last year Marlina The Murderer In Four Acts scored a respectable 150,000 admissions.
Not surprisingly, international studios have started to take notice. While Korea's CJ E&M has been producing Indonesian-language films since 2014, this year has seen both 20th Century Fox and Ivanhoe Pictures enter the fray. Fox released its first Indonesian-language production, action film Wiro Sableng: 212 Warrior, in late August, while Ivanhoe recently announced a deal to co-produce three films directed by Anwar with CJ and Indonesian production houses Base Entertainment and Rapi Films.
Based on the 212 Warrior series of martial-arts fantasy novels, Wiro Sableng has racked up more than 1.55 million admissions in its home market and will also be rolled out by Fox in Singapore and Malaysia. "We were drawn to Wiro given the depth of the underlying IP and the possibility of creating a franchise versus a one-off film," says Kurt Rieder, Fox's executive vice president of theatrical, Asia Pacific.
Meanwhile, CJ has already produced five Indonesian-language films, including Satan's Slaves, Ifa Isfansyah's Cado Cado: Doctor 101 and 20 Forever, a remake of Korean comedy hit Miss Granny. The Korean giant is also working on zombie horror Dreadout: Tower Of Hell, directed by Kimo Stamboel, and a remake of hit Korean comedy drama Sunny.
"Dynamic changes in the Indonesian economy and society looked attractive to us — we felt we could leverage our experiences in Korea to penetrate this market," says Jerry Ko, head of CJ E&M's International Division. "Also, the modest average budget [around $1m per film] means we can expand our creative and business know-how with considerably low risk. Our goal is to collaborate with local talents and production houses to introduce high-quality local content to the market, which in turn will successfully expand our business in Southeast Asia."
Digital dreams
As in mainland China, Indonesia's film industry is also seeing an influx of investment from tech companies. Among the most aggressive is Go-Jek, Indonesia's leading platform for everything from ride-hailing and food delivery to digital payments, which is investing in production through new subsidiary Go Studios and planning to launch an SVoD service Go Play early next year.
Launched in April, Go Studios has already invested in several Indonesian films, including Memories Of My Body and Mouly Surya's upcoming A Road With No End, and is also partnering with Vice Media on a slate of features and documentaries. Go Play is aggressively acquiring local content and has already snapped up online rights to Wiro Sableng.
In addition, Indonesian media and telecoms giant Emtek is increasing investment in film through its Screenplay Productions banner, with a slate including Timo Tjahjanto's The Night Comes For Us, which was recently acquired by Netflix, and Anwar's upcoming superhero movie Gundala. At the same time, regional streaming platforms such as HOOQ, Iflix and Viu are all investing in Indonesian film and TV content as they jostle for market share.
Indonesian films are also starting to make inroads into overseas markets. International buyers have long been familiar with the country's action films — starting with global hits such as The Raid, Headshot and Killers — but horror and arthouse titles are also starting to travel. CJ sold Satan's Slaves to more than 20 territories, around half of which gave the film a theatrical release. Handled internationally by Asian Shadows, Marlina The Murderer In Four Acts, has been sold to 40 territories and had theatrical releases in the US, Canada and the UK.
Asian Shadows founder Isabelle Glachant explains while buyers tend to track filmmakers rather than territories, they are slowly becoming more familiar with Indonesian cinema. "Marlina didn't sell because it was Indonesian — it was the Cannes selection and the combination of being a western and having a feminist theme," says Glachant. "But since the success of this title, we've found there's definitely more interest in Indonesian films."
Looking at the market in terms of imports rather than exports, Indonesia still has restrictions that could hinder expansion as Cinema 21 Group effectively monopolises the distribution of foreign films. The independent titles it acquires are usually only released in its own cinemas and are not offered to rival exhibitors. Likewise, although CJ CGV and Cinemaxx both buy foreign indie titles, they are not usually given access to Cinema 21 theatres, which still have a more than 80% market share.
The lack of competition — a hangover from the Suharto era when many Indonesian industries were monopolised by the former president's family — is a bigger issue for international sellers than censorship or quotas for local films. Although Indonesia is a majority Muslim country, censorship is regarded as less strict than in neighbouring Malaysia, and while the country does have some provisions to protect local movies, they are rarely enforced. However, it's unlikely Cinema 21 can hold on to its monopoly forever with both CJ CGV and Cinemaxx expanding their screen count and starting to offer a real alternative for foreign films.
Cinema 21 Group is also the sole importer for Hollywood movies, through its PT Omega Film affiliate, although the US studios seem happier with this arrangement, as their titles are fairly distributed to all the country's cinema chains. "It's one of our more profitable territories, because we don't have huge overheads and we've held the line on our ad budget as the market grows," Fox's Rieder explains.
And with the Indonesian government looking to the creative industries to expand the country's economy, the studios expect this growth to continue, whatever happens in next year's general election. "There's no reason why Indonesia can't become a 500 million admissions market. We're not even a fifth of the way there yet," says Cinemaxx's Dibbayawan. Although it may not be growing at the breakneck pace of China — and no territory is growing at the same rate as China — it's still a market with huge potential that could be lucrative to explore.
Indonesia hot projects
Dreadout: Tower Of Hell
Dir: Kimo Stamboel
Stamboel, one half of hot Indonesian filmmaking duo the Mo Brothers (Headshot) is directing this teen zombie horror, based on a hit online videogame. Co-produced by South Korea's CJ E&M and Stamboel's production outfit goodhous.id, the film is scheduled for release in January. Contact: Emico Kawai, Nikkatsu Corp kawai@nikkatsu.co.jp
Gundala
Dir: Joko Anwar
One of the biggest projects to date from leading Indonesian filmmaker Anwar (Satan's Slaves), Gundala is an action film based on a much-loved Indonesian superhero character, featured in a series of comics in the 1970s and 1980s. Produced by Indonesia's Screenplay Productions, Legacy Pictures and Bumilangit Studio, the film is in production for release in summer 2019. Contact: Wicky Olindo, Screenplay Productions wicky@screenplayproductions.com
Impetigore
Dir: Joko Anwar
Scheduled to start shooting in February, Impetigore is the first title in a slate of three films to be directed by Anwar and produced by Ivanhoe Pictures, Korea's CJ E&M and Indonesia's Base Entertainment and Rapi Films. The story follows a girl who returns to her home village after being told she may inherit a fortune only to find the entire village is trying to kill her in order to lift a curse. Contact: Yoonhee Choi, CJ E&M yoonhee.choi@cj.net
A Man Called Ahok
Dir: Putrama Tuta
Tuta, whose credits include 2011 hit Catatan Harian Si Boy, has written and directed this biopic of Basuki Tjahaja Purnama (nicknamed Ahok), an Indonesian politician of Chinese Christian heritage, who fought against corruption but is currently in prison for allegedly insulting Islam. The film is scheduled for release in Indonesia on November 8. Contact: Emir Hakim, The United Team of Art emir@studioe.co
Memories Of My Body
Dir: Garin Nugroho
Directed by Indonesian master Nugroho, Memories Of My Body follows a dancer in Indonesia's sensual and overtly feminine Lengger tradition from his teens to his late twenties. The film, currently on the festival circuit after premiering at Venice, is produced by Ifa Isfansyah's Fourcolors Films, which also produced Kamila Andini's The Seen And Unseen and Eddie Cahyono's Siti. Contact: Isabelle Glachant, Asian Shadows chineseshadows@gmail.com
A Road With No End
Dir: Mouly Surya
Following her Cannes 2017 Directors' Fortnight title Marlina The Murderer In Four Acts, Surya is directing an adaptation of Mochtar Lubis's novel A Road With No End, about a teacher who joins a guerilla movement following Indonesian independence in the mid-1940s. Scripted by Surya and her Marlina co-writer Rama Adi, the film will be produced by Cinesurya with backing from Go Studios. Contact: Fauzan Zidni, Cinesurya fauzan@cinesurya.com
Science Of Fictions
Dir: Yosep Anggi Noen
Noen (Solo, Solitude) is directing this 1960s-set story about a mute man who witnesses a fake moon landing and attempts to alert his fellow villagers to the deception, although they assume he is insane. Currently in post-production, the film is produced by Indonesia's Angka Fortuna Sinema, France's Andolfi Production and Malaysia's Astro Shaw. Contact: Edwin Nazir, Angka Fortuna Sinema edwin@angkasinema.com
Wiro Sableng: 212 Warrior
Dir: Angga Dwimas Sasongko
Co-produced by 20th Century Fox and Sheila Timothy's LifeLike Pictures, Wiro Sableng is based on the 212 Warrior series of martial-arts fantasy novels written by Bastian Tito, whose son Vino G Bastian heads the cast. Following its summer 2018 release in Indonesia, the film will go out through Fox in Singapore and Malaysia, while Fox consultant Michael J Werner is handling sales in the rest of the world. Contact: Michael J Werner mjwhkconsulting@gmail.com