Locarno returns as a physical event after last year's mainly online edition, with a new artistic director at the helm.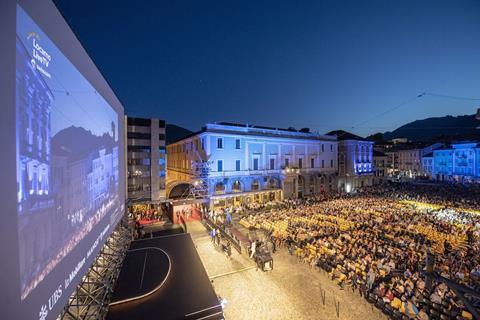 The 74th edition of Locarno Film Festival (August 4-14) kicks off with Italian director Ferdinando Cito Filomarino's Greece-set thriller Beckett, starring John David Washington, Boyd Holbrook, Vicky Krieps and Alicia Vikander.
With its roots in the cinema of Sydney Pollack and Alan J Pakula, and produced by Oscar-nominated Italian filmmaker Luca Guadagnino, it sets the tone for an inaugural line-up from incoming artistic director Giona A Nazzaro that combines a love of US cinema with auteur and genre pieces from around the world.
"I've been working with my pleasure principle. I wasn't trying to be over-intellectual, or smart, or cool. I was thinking, 'Let's have a good time'," says Nazzaro.
"Locarno has a reputation for being a cutting edge, auteur-oriented festival, which is great," he continues. "But I believe this idea can be embodied in another idea to regain a deeper relationship with the audience. We've tried to shape the festival as a place with different doors, offering different points of entry for different members of the audience without levelling down."
This approach is likely to be appreciated by festivalgoers as they return to Locarno's iconic open-air Piazza Grande for the first time in two years amid the challenges of the ongoing Covid-19 pandemic that moved the festival mainly online in 2020. It has resulted in a central 17-title International Competition that juxtaposes Chinese writer/director Qiu Jiongjiong's three-hour drama A New Old Play, exploring China's 20th-century history through the perspective of street theatre, with Icelandic professional footballer and director Hannes Thor Halldorsson's action picture Cop Secret, about two undercover policemen who fall in love on the job.
"It was a no-brainer," says Nazzaro on programming the latter title. "When was the last time you saw an action movie hailing from Reykjavik about two gay policemen falling in love, directed by a man whose day job is being the goalkeeper for Iceland's national soccer team?"
Established filmmakers in the running for Locarno's Golden Leopard include Abel Ferrara with Zeros And Ones, starring Ethan Hawke as a soldier stationed in Rome, under siege and at war. "You've never seen the Eternal City filmed in the way it is here," suggests Nazzaro.
The jury comprises US director Eliza Hittman, artist and experimental filmmaker Kevin Jerome Everson, Italian actress Isabella Ferrari, Ivorian director Philippe Lacôte, and Portuguese actress and longtime Manuel de Oliveira collaborator Leonor Silveira.
Nazzaro has programmed this inaugural selection in collaboration with his handpicked team of Pamela Bienzobas, Mathilde Henrot, Stefan Ivancic, Giovanni Marchini Camia and Daniela Persico for the features. "I value them as intellectuals, critics and programmers," says Nazzaro. "They challenge me and make me step outside the boundaries of my own taste."
Locarno's second competitive feature film strand, Filmmakers of the Present, is showcasing 15 first and second works from across the world. Contenders include Shankar's Fairies by Indian director Irfana Majumdar, inspired by memories of a childhood maid; Tunisian filmmaker Mehdi Hmili's social drama Streams, about a disgraced woman looking for her son; and Chinese drama Virgin Blue by Niu Xiaoyu.
Grande affair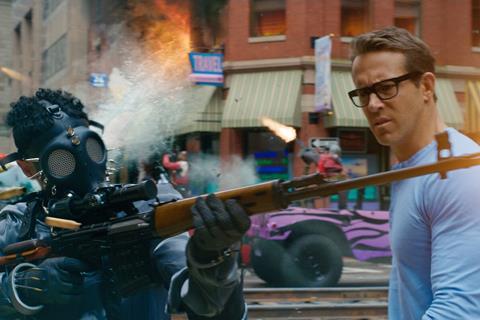 The Piazza Grande line-up is equally eclectic, featuring Gaspar Noe's Cannes title Vortex; Shawn Levy's action comedy Free Guy, starring Ryan Reynolds as a bank employee who discovers he is a character in a video game; Jordanian first feature The Alleys by Bassel Ghandour; and Alessandro Rak's Italian animation Yaya E Lennie — The Walking Liberty.
The piazza will also host three retrospective titles programmed for three of this year's festival honorees: cinematographer Dante Spinotti (Heat), director John Landis (National Lampoon's Animal House) and producer Gale Anne Hurd (The Terminator).
"It's not simply about having high-profile names at the festival but rather about paying tribute to people who have shaped our relationship with cinema," says Nazzaro of this year's honoree selection, which also includes special-effects maestro Phil Tippett, animator Mamoru Hosoda and actresses Laetitia Casta and Kasia Smutniak.
This year's edition marks the 50th anniversary of the launch of the 8,000-seat Piazza Grande screenings on a then highly innovative, temporary big screen. Locarno is celebrating the event with a pre-festival screening programme on August 3, headlined by a new animated short by Indian director Gitanjali Rao.
"I watched it and said, 'This will be the first thing that will screen on the Piazza Grande when we reopen. I get hyper emotional even when I recall it now," says Nazzaro. Entitled Tomorrow My Love, the hand-drawn work revolves around an elderly couple separated by the pandemic. As the wife lies in isolation in hospital, the man stages a daily vigil outside her window in the company of their cat and dog. It will be the only work alluding to the pandemic playing in the festival this year.
"It was a deliberate choice," says Nazzaro. "If there had been a film that we really wanted that dealt with the subject, we would have selected it, but we're all fed-up with the pandemic. People don't want to buy a ticket to watch people running around in masks and stressed out, especially when the pandemic is still going on outside the theatre."
The day-to-day challenges of the pandemic will be evident in the festival. Its anti-Covid-19 measures will include compulsory mask-wearing in indoor venues and reduced capacity in most theatres. Crucially, attendees will be obliged to present a valid Covid-19 certificate showing they are either fully vaccinated, have had the virus or are in receipt of a recent negative PCR or antigen test.
With this in mind, further key elements of the festival such as the Locarno Pro industry sidebar and the Locarno Academy, nurturing filmmakers, critics and industry professionals across three programmes, are also taking place as mainly physical events.
The increasingly influential Open Doors programme, which marks the third of its three-year cycle devoted to Southeast Asia and Mongolia, has been unfolding as a hybrid edition across July and August. Its next geographical focus will be revealed during the festival.
"Open Doors is the place where the new talents come in and it's the place where we get in touch with the rest of the world," says Nazzaro. "My plan as an artistic director is to make this community even tighter and closer with the festival."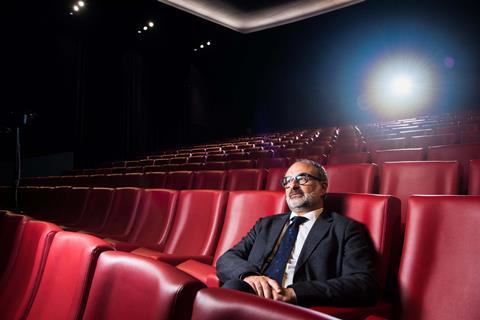 Up close: Giona A Nazzaro
Giona A Nazzaro's arrival as Locarno artistic director last November follows a long relationship with the Swiss lakeside festival, dating back to 1994. "The first time I came to Locarno, Speed and Abbas Kiarostami's Through The Olive Trees were playing on the Piazza Grande on the same night," recalls the Swiss-born Italian national. "I was immediately struck by the ambience of the festival, which was completely different from everything else I'd experienced before."
Nazzaro started working with the festival from around 2009, moderating its German-language press conferences. He was also building a career as a film critic and programmer, working with festivals including Rotterdam, Switzerland's Visions du Reel, Turin, Rome and Florence's Festival dei Popoli.
Nazzaro was most recently the general delegate at Venice Film Festival's Critics' Week, a role he held since 2016. He says he was not fazed by the challenge of building his inaugural Locarno selection at relatively short notice. "Programmers are weird animals. We're always programming. It's kind of a reflex. When you see something that you love, you're immediately thinking about how to share it. When I got the job, I already knew where to reach out."