Japanese broadcaster Nippon TV has found a global groove selling scripted formats for social-issue dramas.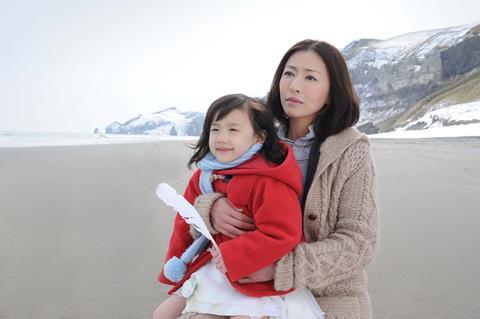 With the explosion of streaming services around the world, and resulting increase in demand for compelling content, the scripted formats business has never been as vibrant as it is right now. In Asia, Japanese broadcasters first broke out internationally with non-scripted formats, such as Nippon TV's Dragon's Den and Fuji TV's The Iron Chef (see below), but recently have also been making waves with scripted formats, especially female-oriented dramas.
One of the most proactive companies in this area, Nippon TV has produced a trio of drama series —Mother, Woman: My Life For My Children and Abandoned — which have been adapted into local-language versions across Asia, Europe and the Middle East. Before the Covid-19 coronavirus hit Europe, the company had been invited to Series Mania in Lille, France to host a one-hour showcase focusing on its formats business. Nippon TV producer Hisashi Tsugiya had also been set to introduce three new scripted formats — medical drama Top Knife; Off The Record, set in the world of celebrity journalism; and Our Dearest Sakura, about a woman working in a man's world at a construction company. Now the broadcaster will participate in Series Mania Digital Forum, through which it will stream an introduction to the company and trailers from select shows.
While Japan produces series across a range of genres, Nippon TV appears to have tapped into a growing global demand for stories about women, families and social issues, with series that are not too culturally specific so have universal appeal. Mother is the story of a teacher trying to protect one of her students from child abuse, while Woman follows a single mother struggling with economic hardship. The company kicked off its formats business by selling dramas to its Asian neighbour South Korea, which is not unusual as the two countries regularly trade formats, but was then approached by Turkish production company MF Yapim.
"They were looking for a totally new genre to survive the fierce competition," explains Yuki Akehi, Nippon TV head of marketing, international business development. "Mother and Woman had a totally new theme that their audiences had never seen — just a few protagonist characters, but with a very strong female lead, and children at the heart of it all."
The Turkish version of Mother, entitled Anne, started broadcasting on Star TV in 2016, became a huge ratings success and has been sold to around 40 countries across Europe, Asia, Latin America and the Middle East. Kadin, the Turkish version of Woman, was also a ratings winner when it aired on Fox Turkey, sold to around 30 countries and has become the first adaptation of a Japanese series to run for three seasons. MF Yapim has since acquired three other Nippon TV shows: My Son, about the psychological impact of a child kidnapping; romantic drama Oasis: A Love Story; and Abandoned, set in a children's home for girls abandoned by their parents. "We believe our strength lies in telling stories about relationships between people that transcend the test of time and territory," Akehi says.
Now Nippon TV dramas are expanding into Europe. Last year, French production company Incognita, founded by former EuropaCorp executive Edouard de Vésinne, acquired Mother and Woman for French-language adaptations. Also taking notice is the resurgent TV industry in Thailand, where production company JSL Global Media bought remake rights to Abandoned and earlier this month acquired Mother. The Thai version of Abandoned aired on Line TV in spring 2019 and won the best drama for family and society prize at Thailand's Maya Awards.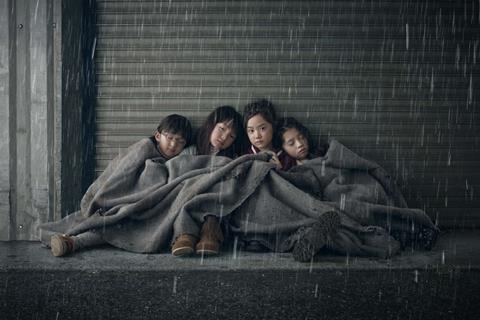 Commenting on Abandoned, JSL producers Thiti Sutthikulphanich and Piangpaitoon Satrawaha said they took a punt on the show because it was "totally different to any other series currently available in Thailand. We liked the fact it's not only entertaining but also reflects on issues in society." Indeed, these series are perhaps the more easily digestible end of growing international interest in stories that explore social ills, as can be seen in the recent success of arthouse hits such as Shoplifters and Parasite.
Changing market
Until recently, the original Japanese-language versions of these shows were only selling within Asia, which is not surprising as Japanese live-action dramas are not as well known to international audiences as dramas from Korea, Turkey and Latin America, in stark contrast to Japanese anime series, which have a massive footprint around the world. But Akehi points out that this is slowly changing. Earlier this year, Nippon TV sold the original versions of both Mother and Woman to Ecuador's Teleamazonas and Red Uno in Bolivia, marking the first time the Japanese-language versions of the company's series had been sold outside Asia.
"With digital platforms streaming more international content, viewers are thirsty for great series, no matter what country it is produced in," says Akehi. "We will dub into Spanish, but viewers are becoming accustomed to subtitles, as proven by the global success of [Nippon TV anime series] Parasyte."
Within Japan, Nippon TV airs its shows first on its linear channel, followed by its digital catch-up service and Hulu Japan, which the broadcaster acquired from its US parent in 2014. Nippon TV is also a partner with Sony Pictures Television in Gem TV, a pay-TV channel that operates in eight territories in Southeast Asia and airs Nippon TV dramas within the same week as their broadcast in Japan.
Other genres
While it's the female-oriented series that have travelled, Nippon TV does produce other genres. Its Saturday primetime slot focuses on students and their families with shows such as Mr Hiiragi's Homeroom, about a teacher who holds his classroom hostage to uncover the reasons behind a student's suicide. The broadcaster's Sunday primetime slot caters mostly for male audiences with series such as Your Turn To Kill, about a string of mysterious deaths in an apartment building.
However, many countries already produce crime, mystery and youth dramas, while there's a gap to be filled in social issues-driven stories with strong female leads. "Mother, Woman and Abandoned are all from our Wednesday primetime slot, which focuses on our female demographic and has produced many hit series," Akehi explains. "This slot has been running since the mid-1980s, and recently the digital viewing is just as high as the linear."
She also adds that Nippon TV is not against reversing the process and acquiring international formats to produce for its audience in Japan. Last year, the company adapted Korean crime drama Voice, which worked well in its Saturday primetime slot, although Nippon TV produces and holds the IP for 90% of its content. "We create three new drama series each season, totalling 12 series a year, so it's not often that we acquire international formats," says Akehi. "But adaptations can be successful when we find a strong story that fits our audience."
Japan and South Korea lead the way exporting TV formats around the world
Asian TV producers and broadcasters have a long history of selling their scripted and non-scripted formats to each other, with the Japanese and South Korean TV industries, as the most established in the region, quickly becoming active creators of exportable shows.
In the early 2000s, Japan started to break out beyond Asia with non-scripted formats including Fuji TV's Iron Chef and Hole In The Wall; TBS's Sasuke, remade as American Ninja Warrior in the US and many other countries; and Nippon TV's Dragon's Den, which has more than 40 international versions, including ABC's Emmy Award-winning Shark Tank in the US. More recently, South Korea has had success with non-scripted shows, including MBC's reality singing format The Masked Singer, remade by Fox in the US and by Bandicoot for ITV in the UK, and CJ ENM's reality travel show Grandpas Over Flowers, remade as Better Late Than Never in the US and Netherlands.
Due to cultural differences, Asian scripted formats present more of a challenge to localise, but in recent years, Japan and Korea have both seen drama formats travel outside Asia. While Nippon TV is leading the charge out of Japan, Korea scored a major success with KBS's The Good Doctor, remade by Sony and ABC in the US.
South Korea is also an active buyer of international formats. KBS has produced a Korean version of NBCUniversal's Suits, starring Jang Dong-gun and Park Hyung-sik, while BBC Studios has sold Luther to MBC and Mistresses to CJ ENM's production outfit Studio Dragon. Japan has also acquired some international shows, but appears to have more reservations about buying in ideas, whether scripted or nonscripted.
For a while, China became the hottest Asian market to sell formats into, starting around a decade ago with the Chinese versions of Fremantle's Got Talent and Talpa Holdings' The Voice formats. On the scripted side, Sony Pictures Television worked with iQiyi on a Chinese version of Chosen, while Endemol Shine Group (ESG) has sold dramas including Humans, Broadchurch and Younger to different Chinese producers.
But the party ended in 2016 when the Chinese authorities brought in regulations that limited imported TV formats to just two per year. Although the rationale was to encourage Chinese producers to create their own formats, one immediate impact was for cases of unlicensed copycat shows to increase. Towards the end of last year, both Fremantle and ESG said they were closing their China production offices due to the challenging environment, and would focus on licensing and co-developing new formats with Chinese players instead. ESG has co-developed entertainment format Sing Or Spin with China's Hunan TV, which is also working with ITV-owned Armoza Formats on dance competition Dance Smash.