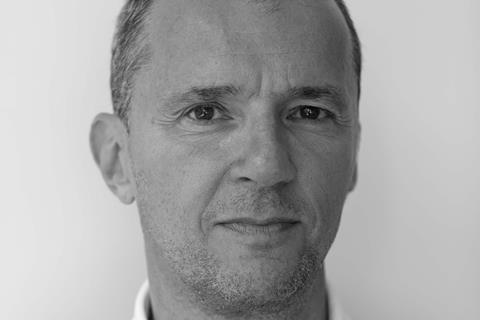 UK documentary producer John Battsek has revealed a change of director on his upcoming Thai cave rescue film, fresh details of an Alex Ferguson project and his Venice Film Festival title Final Account.
Oscar-winner Kevin Macdonald is no longer attached to direct the as-yet-untitled Thai cave rescue feature which was greenlit by National Geographic Documentary Films, according to Battsek. "Kevin had to step away for scheduling reasons," he explained.
Instead, the project will be directed by Elizabeth Chai Vasarhelyi and Jimmy Chin, whose Oscar-winning documentary Free Solo was also made for NatGeo.
The UK divers who rescued the Thai youth football players trapped underground are all involved in the film.
Battsek, who recently set up his new production outfit Ventureland with US partner Prettybird after 20 years with Passion Pictures, also revealed details on a raft of new projects.
These include an eagerly anticipated documentary about former Manchester United football club manager Alex Ferguson which is now complete.
The film, on which Battsek has collaborated with DNA Films' Andrew Macdonald and Allon Reich, features appearances from several players who worked with Ferguson including Gordon Strachan, Eric Cantona and Ryan Giggs. His former assistant manager Archie Knox also appears as do many of his family members.
The project, directed by Ferguson's son Jason, was just about to get underway when the former football manager had a major health scare which required brain surgery. "A layer of the film is Sir Alex in recovery, grappling with the threat of the loss of his memory, that being the memory of the greatest football manager that ever lived," said Battsek.
The producer also explained why he and Macdonald pushed for Jason as director (making his debut) rather than a more established filmmaker.
"One, Jason had already recorded 50 hours of audio with his dad; and two, his father trusted him – really trusted him," said Battsek. "We felt that if we surrounded Jason with all sorts of experienced hands, he could handle it. He has done a phenomenal job."
The as-yet-titled documentary is being lined up for release in the first quarter of 2021.
"It's Sir Alex's real-life story from growing up in Govan in Glasgow, his career as a footballer and as a football manager to his battle recovering from the brain haemorrhage," the producer added. "It is a father-son story and a love story – the story of him and his amazing wife."
Battsek and Macdonald have been overseeing sales. "It has done tremendously well and it is sold everywhere," he said of the film, which will receive a theatrical release.
'Final Account'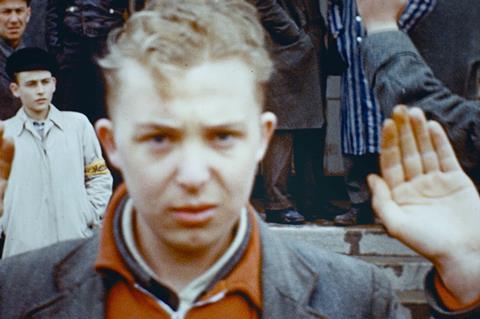 Battsek's latest feature is Final Account, which will receive its world premiere out of competition at the Venice Film Festival this week. The harrowing Holocaust documentary was completed by director Luke Holland shortly before his death from cancer in June.
"He had been fighting cancer on and off for seven or eight years," said Battsek. "He was on the brink several times but managed to battle back from it. Then, incredibly sadly, he succumbed to that same cancer two months ago. He knew the film was in Venice but very sadly he didn't survive to be there."
Holland began work on the film in 2008, gathering testimony from hundreds of men and women including former Nazi SS members, concentration camp guards and civilian witnesses.
Battsek was brought on board the project while still at Passion Pictures by Diane Weyermann, chief content officer at Participant Media.
"I went down to Sussex to meet with Luke," Battsek recalled. "I knew from Diane this was a project he had been shepherding and trying to create for a very long time. He showed me some material and I was immediately overpowered and overwhelmed by what I saw."
Battsek recognised the project could "speak incredibly powerfully both historically but in a contemporary way as well".
"Holland had been collating material but no-one had attempted to craft it into a feature documentary, which is what Diane wanted to do with it," said the producer. "What we had to do was get Luke on board with the idea of letting a bit of his grip on it go – enough to allow a producer like me, an editor and his other producer Riete Oord to craft it into a high-level feature."
The producers are hoping "a young audience will zone in on the film".
"We want to reach that new, young audience: to get them to sit and observe – and to get them to try to understand both the lessons of history from the past and in terms of the present," said Battsek.
Final Account is sold by Cinephil while the distribution advisor is Submarine Entertainment.
Parting with Passion Pictures
Addressing the decision to end his relationship with Passion Pictures after two decades and multiple awards – including the Oscar for Macdonald's One Day In September – Battsek said that "for everyone, it was time for a new creative challenge; for me, [it was] the chance to have amazing partners in California. After 22 years, it felt like it was time for a new challenge."
Neither Battsek nor Passion own the underlying rights to the string of hit documentaries they have made, which include Studio 54, Listen To Me Marlon, Westwood, Restrepo, Fire In Babylon and I Am Ali.
"Back in the day, the way we financed these films was that you gave it all up in order to raise the budget to make the movie," he reflects. "That has only changed in the last few years. Passion doesn't have a big library. It has no library in fact. Hopefully, for all producers, that is starting to change."
Post-Passion, Battsek has a raft of projects in the pipeline including a John Belushi documentary, titled Belushi and directed by RJ Cutler, which will premiere on Showtime in November.
His doc about the Paralympic Games, Rising Phoenix, directed by Ian Bonhôte and Peter Ettedgui (McQueen), has just surfaced on Netflix, while his Charlie Chaplin film, Chasing Chaplin, directed by James Spinney and Peter Middleton (Notes On Blindness), should be ready next year.
"It's a highly original telling of the Charlie Chaplin story in a way that hasn't been done before," Battsek revealed. "Not least, we have the original audio of an interview that was recorded for a magazine interview with him at his house in Switzerland in the 1960s."
Battsek has also been working with his regular director collaborator Daniel Gordon on a five-part TV documentary series for ESPN and the BBC about Oscar Pistorius, the South African amputee who competed in the Olympics but is still in prison for murdering his girlfriend Reeva Steenkamp in 2013.