Ian Sandwell talks to the American director about his first film in over a decade, The Harvest.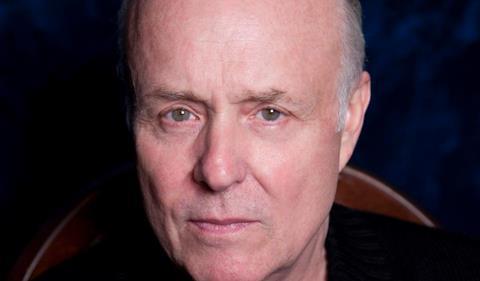 Returning to cinema screens over a decade since his last film Speaking of Sex, John McNaughton is very open when explaining why it's been so long.
"I didn't need to work and film-making is brutal, for me anyway, so I just fucked off for a while," says the American director. Screen spoke to him after the international premiere of The Harvest at Montreal's Fantasia International Film Festival, but The Harvest might not have even been his comeback film.
"The agency sent me the script and at first, very little attracted me. My agent, who I've known for 28 years and who I trust, asked me to read it again and then I discovered what was there, but realised it needed work to pull that through," recalls McNaughton.
What's there is the dark story of two parents whose son is bedridden after becoming gravely ill. However, when a young neighbour befriends him, they react angrily and it soon becomes clear that not all is at it seems.
For the project, McNaughton assembled a powerhouse leading duo of Michael Shannon and Samantha Morton. His regular producer Steven A. Jones knew Shannon from living in Chicago and once Shannon was on-board, "once you get one good actor, the door opens," notes McNaughton.
The director was never worried about having two key roles for children in the film, played by Natasha Calis and Charlie Tahan.
"Years ago, for [TV show] Homicide, I had to find a six year old, so we brought in a crew of them and there were at least three of them that could have done it. If they have the gift, it's pretty easy to work with children."
Indeed, it was actress Kyra Sedgwick who had recommended Calis to McNaughton with the claim that "she's the best ever actor I've worked with," after Sedgwick had worked with her on The Possession. While, following The Harvest, Tahan went to work with Woody Allen on Blue Jasmine.
As for the shoot itself, the usual issue of financing didn't apply. "You meet so many scoundrels, but I was introduced to Gerald Kessler and he liked the project and by the end of the week, the money was there. I've never dealt with a more honest, straightforward and decent man."
Having shot predominantly in one location though, McNaughton certainly wasn't unhappy about finishing the shoot: "The last day, I was really happy to never see that house again, except on film."
Next up for The Harvest is a UK premiere at Film4 FrightFest on Aug 23, while McNaughton is hoping to work on a new project with Bill Murray that he first received the script for over six years ago.
So does the director have any advice for up-and-coming film-makers?
"Surround yourself with really good people and listen to them, and don't think studios – if you're lucky to work with them – are necessarily your enemy. Sometimes they are, but don't make them your enemy before you allow them to prove themselves one way or the other."