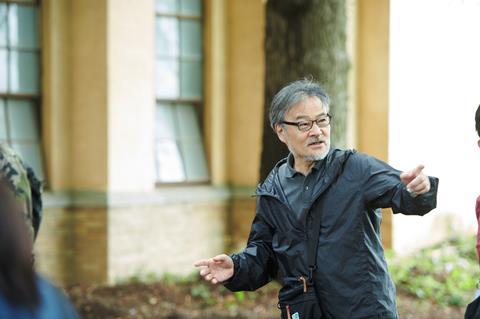 Kiyoshi Kurosawa's first period film is set in the city of Kobe in the early days of the Second World War, when Japan had just signed the tripartite pact with Italy and Germany. A local merchant travels to Manchuria, a region of China at that time occupied by Japan, and witnesses atrocities that set him on a course of action, at first causing his wife to be suspicious of him, although she later tries to help him in his quest.
But Kurosawa, who has previously tackled a range of genres including horror (Pulse), sci-fi (Before We Vanish) and romance (Journey To The Shore), insists this is not a film about war. Indeed, we never see either warfare or the atrocities on camera, only through footage captured by the merchant and his assistant, making our reaction to these events much more complex and powerful.
Instead, the film explores issues such as trust, bonds with loved ones and country, and how we react to betrayal. Although set in 1940s Japan, it's relevant today when in the midst of a pandemic, protests and trade wars, we're all just trying to keep our heads, while all about us seem to have lost theirs. It struck a chord at the Venice Film Festival where the competition jury, headed by Cate Blanchett, awarded Kurosawa the best director award.
"Although all my past films have had a contemporary setting, a recurring theme has been the way our society is structured and how the individual either goes along with or fights against the system," says Kurosawa, who accepted the award from Tokyo as he was unable to attend Venice due to travel restrictions.
"It just so happened that by setting the story in early 1940s Japan, there was that much more of a conflict between the individual and society. How do individuals sustain their freedoms when they're at the mercy of societal systems? How do they pursue their hopes and dreams? I'm hoping that's the message the international audience can take away from the film."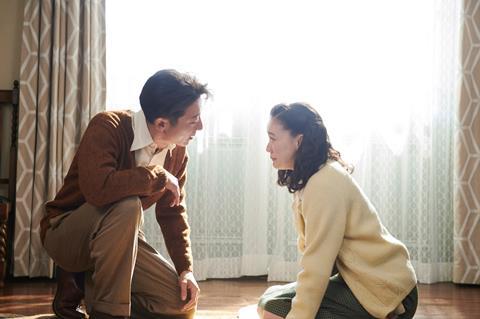 Kurosawa co-wrote the film with two of his former students – Ryusuke Hamaguchi (Asako I & II) and Tadashi Nohara, who initially brought the project to him. It has extended dialogues typical of Hamaguchi's style and expertly handled by Yu Aoi, who plays the wife, and Issey Takahashi as the merchant. But it's also a suspenseful film, more reminiscent of Hitchcock than Hamaguchi's previous work.
The two writers came up with the story when Japan's public broadcaster NHK said it wanted to shoot a film in Kobe with 8K cameras. By coincidence Kurosawa grew up in Kobe, a port city that was once Japan's gateway to China, although he says he's never filmed there before and felt "ticklish" about portraying his fellow townsmen, so made four of the lead characters from Yokohama.
What proved more of a challenge was researching the history of the Japanese military's activities in Manchuria, as well as recreating that era in Japan. Kurosawa says that while there are no doubts about what the Japanese army did in China at that time, "there's not much material left from this period – so we had to recreate those scenes by ourselves."
Filming a period piece in Kobe, now an ultra-modern industrial city, was also difficult with the production's limited resources. "We didn't have the budget to build sets and almost no budget to use computer graphics, so we had to find scenery and locations in contemporary Japan."
Many scenes take place in the couple's house, a Western-style villa, reflecting their foreign tastes and habits, which eventually make them a target for the local police. "It was a miracle to find a house like that in Kobe," Kurosawa says. "There are other Western houses in the area, but they're very cleanly preserved, almost like museums, and this one had a lived-in feel that made it more realistic."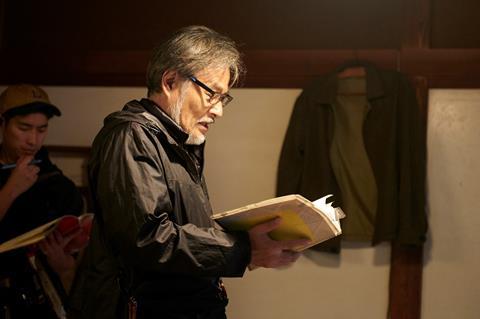 The irony was that, while Kurosawa was creating a period setting, he was shooting with the technology of the future, 8K Super Hi-Vision cameras, which NHK is developing so is keen to experiment with and showcase. While NHK is broadcasting the film on its 8K channel in Japan, most audiences in less technically advanced nations are likely to catch it in the 2K version that was screened at Venice.
"During the shoot there's not much difference between shooting on 8K and regular digital cameras, but in post-production it's difficult to achieve a consistent level of visual quality when you're colouring and so forth," Kurosawa explains.
Then of course, 8K cameras make all the images intensely clear and well-defined: "We had to do a lot of work in post to strip always that realness and make it more of a period piece. But fortunately, it yielded good results as it's almost like you're watching a moving piece of art or a painting."
While the issue of the Japanese army's actions in Manchuria is a sensitive one – Kurosawa says he doesn't expect a patriotic backlash from Japanese audiences. In fact he wishes the film would whip up a bit of controversy, but doesn't expect it to, because "there doesn't seem to be a lot of sentiment to revisit the past in Japan – so I'm presuming there's not going to be much discussion about it."
It will be interesting to see how audiences in other international territories react to this issue, particularly in Asia where that period of history has left unhealed wounds. Handled internationally by Nikkatsu, the film was pre-sold to several European territories, including France, Spain and Portugal. Following its berth in San Sebastian as the opening film of the Perlak section, it will receive a gala screening at Busan International Film Festival in South Korea.