Going back to the early days of the film industry, there have now been seven versions of Louisa May Alcott's 19th-century literary classic Little Women. And Amy Pascal has been involved in her fair share.
As an executive at Sony's Columbia Pictures in the early 1990s, she helped shepherd Gillian Armstrong's version of the beloved tale, with Winona Ryder leading the ensemble cast. And over the past six years, first as head of Sony Pictures Entertainment and then as a studio-based producer, Pascal has been working to bring the latest version — written and directed by Greta Gerwig and starring Saoirse Ronan, Emma Watson, Florence Pugh and Eliza Scanlen — to the big screen.
Pascal says she always felt there was a place for another take on the proto-feminist story. "There's a line in the book where Amy says the world is hard on ambitious women," Pascal explains. "And I thought, 'Well, the world is still really hard on ambitious women, and that's something we still need to be talking about.'"
Plus, adds Pascal — who produced the new film with Denise Di Novi and Robin Swicord, producer and writer, respectively, of the 1994 Armstrong version — "I knew the basic material is something that is really resonant with people and always has been resonant with women. It was the book that gave women the idea they could have a different life."
Original vision
Sarah Polley was originally going to write the script, and though the Canadian multi-hyphenate had to surrender the job because of illness, Pascal took the project with her as part of the severance package when she left Sony in 2015, in the wake of the hacking crisis at the studio that made public a cache of executive emails.
It was when Gerwig — prior to her directing breakthrough with 2017's Lady Bird — made her pitch that the new version took off. "All the movies that have been made have been quite wonderful," says Pascal of the previous Little Women adaptations, "and unless we had a different way to tell the story — or a different reason to — then it wasn't worth doing."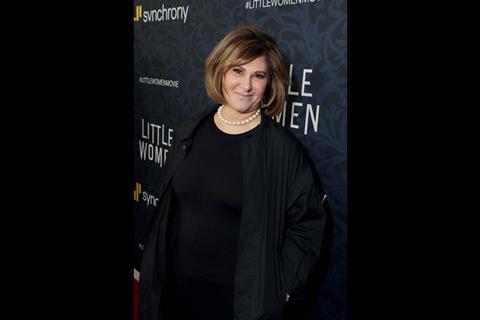 Gerwig, the producer remembers, "barrelled into our office to tell us she was going to direct this movie and that she would write it too. Her take was so jaw-dropping and interesting and different."
As legions of readers around the world know, the novel — which has also been turned into an opera, an anime and, most recently, a 2017 BBC miniseries — tells the story of Jo, Beth, Amy and Meg March in two halves, the first focusing on the sisters' frugal but auspicious girlhood in Civil War-era America, the second dealing with the realities of adulthood.
Gerwig's script pulled the novel apart, reconstructing the narrative with two separate timelines that intertwined the sisters' lives as adults with the story of their childhood. It also added material echoing Alcott's life and her struggle to develop a career as a writer.
"I loved the idea of starting with them as adults and then understanding how all of their aspirations and their belief in themselves as girls affected who they became as women," says Pascal, who felt Gerwig's approach allowed her to bring out an important theme: "The first lines of the book are, 'Christmas won't be Christmas without any presents,' and, 'It's so dreadful to be poor,'" she notes. "The movie is about something very basic that affects all of us, which is money and the lack of it and the compromises you need to make in your life — not only if you're a writer, but that anybody has to make in order to survive."
Gerwig's take also allowed the film to reflect on the novel and its role in Alcott's life as a female writer, or, as Pascal puts it, "to be looking at the story at the same time as we were telling it. We wouldn't have been able to do that had Greta wanted to tell it in a linear fashion."
Assembling the project's impressive cast — in addition to the four fast-rising talents portraying the sisters, Laura Dern plays their mother, Meryl Streep their wealthy aunt and Timothée Chalamet their dashing neighbour — called on Pascal's skills as a well-connected former studio chief, though she insists it was mostly down to Gerwig's growing reputation as a filmmaker.
To keep within the film's relatively modest $40m budget, cast members all worked for the same pay, Pascal reports, accepting "significantly less" than their usual quotes.
Shooting was all done in Mass­achusetts — which offers generous production incentives — near Alcott's historical home, with local cities providing locations for scenes set in the New York and Paris of the period.
"Making the story down the street from where it took place added to the whole feeling of the movie," says Pascal, "and we were lucky that Mass­achusetts is also a wonderful and welcoming place to make films."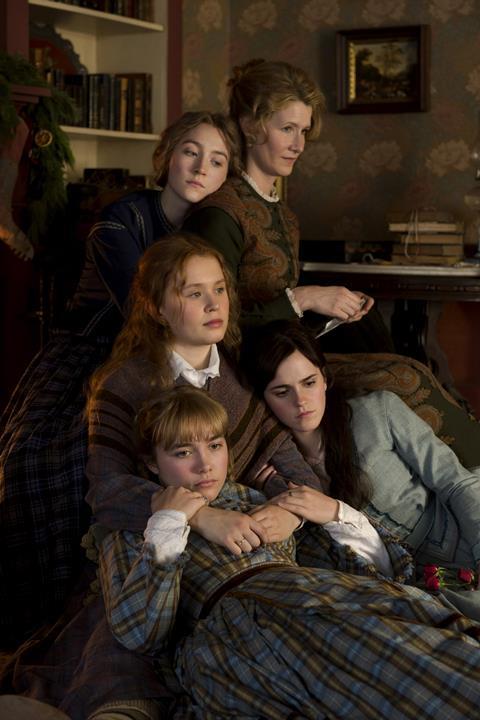 Even with its unconventional structure, Pascal believes this Little Women will have broad global appeal and buck the conventional wisdom that adult-themed films have a limited audience in today's marketplace. Little Women was released through Sony on December 25 in the US, December 26 in the UK and early 2020 in other territories.
The film earned six Oscar nominations including best picture, though Greta Gerwig was controversially omitted from the best director list.
Now heading her own Pascal Pictures operation and about to start work under a new first-look arrangement with Universal that replaces the deal she signed with Sony after leaving her job at the studio, Pascal certainly wants to keep making adult-themed projects as well as potential blockbusters.
Having served as producer on the two most recent Spider-Man movies, Pascal is set to start work this summer on a third Spidey adventure, again producing with Marvel Studios president Kevin Feige. She is also, again thanks to her Sony severance deal, producing animated sequel Spider-Man: Into The Spider-Verse 2 and a Spider-Verse TV series.
On the more dramatic side of her slate — which over recent years has included Molly's Game and The Post as well as Little Women — she is developing Marian, an alternate Robin Hood story with Margot Robbie in line to star.
Operating as a producer rather than a studio chief has given Pascal another perspective on one industry issue that seems pertinent in the context of Little Women and its female empowerment theme.
After her Sony stint, Pascal took some heat when the cyber attack on the studio highlighted Hollywood's gender pay gap by revealing the female stars of Columbia Pictures' 2013 Oscar-nominated ensemble drama American Hustle had been assigned a smaller cut of profits from the film than their male counterparts.
Now, as a producer, Pascal insists: "I wouldn't pay any women less than I would pay men for the same job."
While Pascal believes the financial situation for women in the industry has improved over recent years, it could be advanced further by the success of films like Little Women.
"The most important thing is that we continue to make movies about female characters, made by women, that are commercial and successful," Pascal asserts. "That is the key."