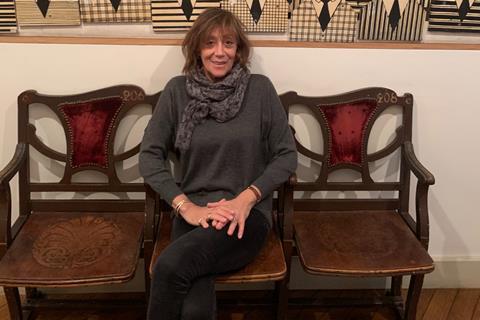 It has been a rollercoaster seven days for French distributor Michèle Halberstadt, the co-founding chief of Paris-based distribution company ARP Sélection.
The company had been gearing up for a wide 500-screen release of Yeon Sang-ho's Korean blockbuster Peninsula on Wednesday (October 21), timed to coincide with France's half-term holidays. ARP had released the previous film in the zombie franchise, Train To Busan, in 2016.
But Halberstadt's plans were thrown into disarray last Wednesday (October 14) with the introduction of a nighttime 9pm-6am curfew in Paris and eight other major French cities in a bid to slow the spread of Covid-19. The measure effectively halts evening screenings for cinemas in the impacted cities, depriving them of some 40 to 50% of their potential box office, especially for films aimed at older audiences.
ARP Sélection moved swiftly to pull the Peninsula release. But following entreaties from cinemas outside the impacted cities, it reversed this decision on Friday and will now go ahead with a wide release as planned.
Screen spoke to Halberstadt for the first of its new Local Heroes series, speaking to distributors, exhibition circuits and independent cinemas that have remained bold advocates for the big-screen experience during this difficult time.
Why did you decide to keep to your original plan to release Peninsula on 500 screens throughout France?
We were inundated with calls from cinemas owners outside of the affected areas, many of them independents, begging us to keep the film on release. They were saying, "We represent 63% of the cinemas and you can't leave us high and dry."
Why were they so keen for you to retain the release?
What else do they have for the holidays? There's the family movie Poly, Albert Dupontel's comedy Adieu Les Cons, which everyone will love, and the local French comedy 30 Days Max. Peninsula will fill the American action movie slot. We'll be releasing it on all the premium formats, usually given to big American releases.
When did you acquire the film?
During Cannes 2019. There was no script, just a short synopsis. We knew that it was the same setting four years later, with different characters, and that the zombies were still there. We'd had such a wonderful adventure withTrain To Busan. It was so much fun and an unexpected success. Its reputation now goes way beyond its cinema admissions, so many people have seen the film.
What first drew you Yeon Sang-ho's work?
Because we've released a lot of Korean films, I was excited when I heard about Train To Busan. I pestered the sales agent [Contents Panda] to see it before its premiere in Cannes [in the Midnight slot in 2016] but they stood firm and said they weren't showing it to anyone before the official screening. So we went to the Midnight screening and bought the film, closing before heading back to Paris. When people asked me why on earth I had bought a zombie movie, I replied, "Because a zombie made me cry." I usually avoid zombie movies but this one was so human, emotional and clever.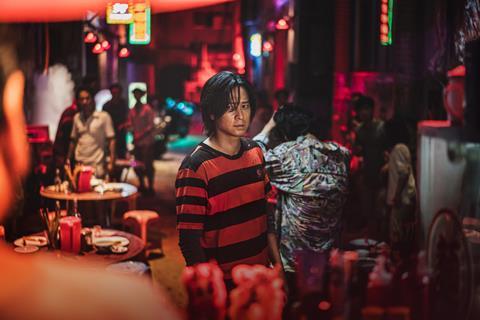 How does the release for Peninsula compare with that of Train To Busan?
The maximum number of screens for Train To Busan was 218; Peninsula will run on around 500 screens as well as premium formats like IMAX.
What's your target audience?
Young adults, aged 15 to 25 years old. It has a 12 rating here in France. It's a bigger budget, broader film than Train To Busan. It's less auteur and more of a cross between Mad Max and John Carpenter.
Train To Busan grossed around $2m, do you have any forecasts forPeninsula?
It's impossible to predict anything right now.
Do you think the success of fellow Korean filmmaker Bong Joon Ho's Parasitewill help the release?
I think people are less scared of Korean cinema now. Parasite definitely helped bring down barriers.
Was October 21 your original release date for Peninsula?
[It was originally] mid-August like Train To Busan. The idea was for [Peninsula] to play in Cannes, not in the Midnight slot, but rather Out of Competition at 10.30pm. If Cannes had gone ahead, it would have opened in August. This sort of film works well during holiday periods. The next holidays after the summer were the October holidays and we didn't think it was quite right for the Christmas holidays.
Does the Cannes 2020 label help the film?
Absolutely, it shows that while it may be a popular blockbuster, it also has true cinematic qualities.
Aside from your wobble last Thursday, were you ever tempted to delay the film prior to the curfew announcement?
The film has already opened in Asia so we can't sit on it forever. We want to go out and fight.
Have you considerd selling titles on your slate to the streaming platforms?
At the beginning of the lockdown, we mulled approaching the platforms but there were so many movies on platforms, we asked ourselves how will our movies ever be noticed. The core of our job is to market movies and make people aware of them. I'm not interested in just buying and selling to platforms, I would rather retire.
This theatrical release of Peninsula is high risk nonetheless. How are you feeling right now?
Of course, it's incredibly risky and scary, especially when you see all these US titles being pulled. But we will never know if we don't try. That's what being an independent is all about – we can take risks that big companies cannot afford. They are richer but in a way they are more fragile, while we can be more daring. That's the spirit of independent people.
After Peninsula, what are your upcoming releases?
The Collini Case in November, it was originally due to come out in April but there was the lockdown; Gabriele Muccino's The Best Years, a beautiful film about a friendship spanning 40 years; and Servants, an amazing, quite radical black-and-white work set in a seminary in Czechoslovakia in the 1980s. Into 2021, we have Umberto Pasolini's Nowhere Special, which is set to get an awards season push, and Bruno Dumont's On A Half Clear Morning which we hopefully will bring to Cannes.