Locarno's Open Doors enters year two of its deep dive into the independent cinema scenes of Southeast Asia and Mongolia.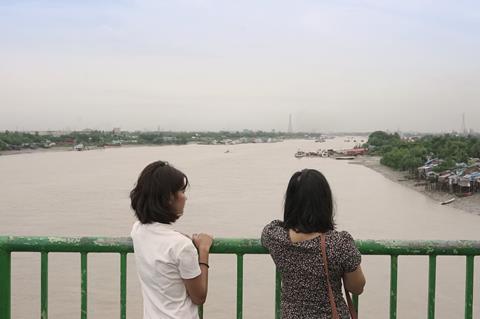 Filipina filmmaker Isabel Sandoval and Indonesian director Mouly Surya will be among some 30 participants in the 18th edition of Locarno's Open Doors, supporting independent cinema in the global south and east.
The programme continues its three-year exploration of the Southeast Asian territories of Cambodia, Indonesia, Laos, Malaysia, Myanmar, Thailand, the Philippines, and Vietnam as well as Mongolia in East Asia, which began in 2019. This second year will run online August 6-11 due to the Covid-19 pandemic but its key elements remain intact.
As in recent previous editions, Open Doors consists of the Hub co-production platform, premiering eight new projects (scroll down for the Hub project profiles); the Lab, nurturing nine emerging producers; and a digital screening programme that gives a taste of the rich filmography of the focus territories.
Alongside these 'onsite' activities, Open Doors has also launched a programme of year-round projects, supporting past and present Open Doors participants, which was in development prior to the pandemic.
Talent roster
Sandoval, whose third feature Lingua Franca debuted in Venice Days 2019 and was acquired by Netflix and Ava Duvernay's Array Releasing label, will unveil her colonial-era romance Tropical Gothic in the Hub.
Surya, whose drama Marlina The Murderer In Four Acts premiered in Directors' Fortnight at Cannes in 2017 and was Indonesia's 2019 Oscars submission, also attends the Hub with Indonesian revolution tale This City Is A Battlefield. The director is currently in pre-production on Netflix's US dramaTrigger Warning, starring Jessica Alba.
Open Doors first extended its territory focuses to three years with its South Asia cycle (2016-18). "It changes the relationship with the talents and allows us to work with established and emerging filmmakers in a way that would not be possible in just one year," explains Open Doors head Sophie Bourdon.
"One of our main considerations is whether projects are at the right stage to participate. We only select eight projects for the Hub and it's a real responsibility to get it right," she continues. "We get lots of projects with real potential — sometimes from big names — that we turn down because we feel they're not ready. This longer timeframe gives us flexibility to invite them later in the cycle, there's no need to rush."
This can be useful for nurturing emerging talents. Bourdon cites Mongolia's Lkhagvadulam (Dulmaa) Purev-Ochir, who attended the Lab last year. There she connected with compatriot producer Ariunaa Tserenpil, a driving force in Mongolia's arthouse scene.
"Dulmaa was doing everything on her own — writing, directing, and self-producing. She already knew Ariunaa but they connected properly in Locarno," explains Bourdon. The pair return to Open Doors to participate in the Hub, presenting Purev-Ochir's debut feature Ze, about a shaman torn between tradition and modernity in a Yurt district of Mongolian capital Ulaanbaatar.
"It is an example of the journey we want to take with our Open Doors participants," says Bourdon.
Profiles: the eight projects being showcased in this year's Open Doors Hub co-production platform
Fruit Gathering (Myan-Fr-Czech)
Dir Aung Phyoe
Prod: Third Floor Production, Art-Production, D1 Film
Myanmar filmmaker Aung Phyoe's debut feature explores the complex relationship between two young women who meet while working in a garment factory in the capital of Yangon. His short Seasonal Rain played in Locarno's Open Doors in 2018, while follow-up Cobalt Blue was the first Myanmar title to compete in Leopards of Tomorrow in 2019.
"My short films capture the inner conflicts of my characters, the emotions of ordinary Myanmar people," the director says. "Fruit Gathering is an intimate story of how the characters cope with life and how their dreams fade away. The rapidly changing Yangon will be an invisible character, reflecting how the country is being transformed by urbanisation and migration."
The project won a Myanmar Script Fund prize at Memory International Film Festival in 2017, where Open Doors scouted him. It also won the grand prize at Vietnam's Autumn Meeting in 2018. It reunites Aung Phyoe with producers Thaiddhi and Open Doors Lab alumnus Thu Thu Shein at Yangon-based Third Floor Production, who produced Cobalt Blue.
Contact: Thaiddhi, producer
The Godmothers (Thai-US)
Dir Anucha Boonyawatana
Prod: G Village Co-Creation Hub, Cinema Veritas
Thai filmmaker Anucha Boonyawatana's second feature, the meditative LGBT-themed Malila: The Farewell Flower won prizes around the world, including the inaugural Kim Jiseok Award in Busan in 2017, and also screened in Open Doors in 2019. Anucha's latest project is set against the Thai resort city of Pattaya in the 1980s and Berlin in the 1990s and follows two generations of Thai sex workers. It was inspired by her discovery that Thai sex workers witnessed the fall of the Berlin Wall.
"The story touches on sensitive Thai issues like prostitution and transnational human trafficking, which are rarely told fairly on film. I'll tell it in a non-judgmental way where the lines between crimes and struggle for survival, making money and helping people as human beings are blurred," says Anucha.
She is writing the screenplay with Tanida Hantaweewatana, co-writer of Thai hit Bad Genius. Producer Donsaron Kovitvanitcha's credits include Malila: The Farewell Flower and Nawapol Thamrongrattanarit's Die Tomorrow.
Contact: Donsaron Kovitvanitcha, producer
Inside The Yellow Cocoon Shell (Viet-Sing-Fr)
Dir Pham Thien An
Prod: JK Film, Potocol Film, Deuxieme Ligne Films
Vietnamese filmmaker Pham Thien An won the Illy prize for best short film at Directors' Fortnight in Cannes last year with Stay Awake, Be Ready, which went on to screen at more than 60 film festivals, including Locarno's Open Doors.
He reunites with producer Tran Van Thi through their JK Film on his debut featureInside The Yellow Cocoon Shell. Open Doors Lab alumnus Le Quynh Anh is also on board. Loosely drawn from the director's own life experience, the protagonist is a young man working in the city who is forced to confront his life choices during a trip to bring home his dead nephew.
"The journey leads him to reconnect with his past and reveals his internal conflicts between a faith he neglected and a life that makes him deeply unsatisfied, just like the cater­pillar evolves within its cocoon," says Pham.
Filming will take place mostly in Vietnam's mountainous Lam Dong province, where the director was born.
Contact: Tran Van Thi, producer
Oasis Of Now (Malay)
Dir Chia Chee Sum
Prod: Afternoon Pictures, The Commonist
Malaysian filmmaker Chia Chee Sum's debut featureOasis Of Now revolves around a Vietnamese woman living illegally in Kuala Lumpur, earning a living as a cleaner. When a man mistakenly identifies her as his deceased wife, she decides to play along.
"The theme of home will be explored with a very personal approach, rather than telling a story that exploits the plight of illegal immigrants," says Chia. "We follow the state of mind of the protagonist — her experiences in different places, which makes her identity and sense of belonging ambiguous."
Chia plans to cast non-professional actors and use the same urban aesthetic seen in his short filmsOtak-Otak and High Way. The latter work — about a young man travelling between his parents in search of his favourite t-shirt — won the jury prize at Busan International Short Film Festival in 2018.
Contact: Lee Yve Vonn, producer
This City Is A Battlefield (Indo-Sing-Phil)
Dir Mouly Surya
Prod: Cinesurya
Indonesian filmmaker Mouly Surya broke out internationally with third feature Marlina The Murderer In Four Acts, which premiered in Directors' Fortnight at Cannes in 2017. It was subsequently released in 14 countries and won a record 10 awards including best picture in Indonesia's Citra Awards.
She reunites with producers Rama Adi and Fauzan Zidni on this period drama adapted from late acclaimed Indonesian author Mochtar Lubis's novelA Road With No End. It revolves around a school teacher, who fought Japanese occupation during the Second World War, and then finds himself caught up in further struggles during the early years of post-independence Indonesia in 1946.
"It is a war film with your average Joe as the main character," says Surya. "What makes the film alluring is the multiple perspectives, opening up another level of complexity to our characters and their flaws. [It is] an honest portrayal of life at the time".
Contact: Rama Adi, producer
Tropical Gothic (Phil)
Dir Isabel Sandoval
Prod: 7107 Entertainment
Writer/director/actress Isabel Sandoval received much praise for her third feature Lingua Franca, an immigration drama about a transgender Filipina in Trump's America, which premiered at Venice Days in 2019. It recently opened in more than 100 cinemas on July 1 in France and will appear on Netflix in North America from late August.
Her latest project marks a change in style and era. Set in the 16th century during the Spanish colonial regime in Cebu, Philippines, it revolves around a conquistador and a native priestess.
"Unlike Lingua Franca's ostensibly neorealist premise, Tropical Gothic will be my first film that explores fantasy and surrealism," says Sandoval. "It will be mostly shot in the woods, rural villages and by the ocean, showing characters at the mercy of the forces of nature."
The filmmaker is also producing, with Carlo Velayo, under the banner of their production company 7107 Entertainment, which they created with three-time Tony and Grammy award-winning producer Jhett Tolentino, and Darlene Catly Malimas.
Sandoval's debut feature Señorita screened in Locarno's Filmmakers of the Present section in 2011, while her second feature Apparition plays as part of this year's Open Doors.
Contact: Carlo Velayo, producer
Ze (Mong-Fr)
Dir Lkhagvadulam Purev-Ochir
Prod: Guru Media, Aurora Films
Lkhagvadulam Purev-Ochir's debut feature Ze depicts growing up in contemporary Mongolia, where the old and new ways of living are at odds. The story focuses on the title character Ze, a high school student who is also a shaman, and his bittersweet relationship with two girls.
Shamanism is now a flourishing industry that is both a symptom and a need in Mongolian society for Purev-Ochir. "It shows that Mongolians are unable to find the support they need from social welfare and public services. But it also indicates our longing for reconnecting to a natural and spiritual logic, where life isn't so material and consumable," she says.
The project won the Euroscript screenwriting competition in 2017 and picked up a special mention from France's National Cinema Centre (CNC) at TorinoFilmLab in 2019. Purev-Ochir's latest work Mountain Cat was selected for Cannes Film Festival's short film competition this year.
Producer Ariunaa Tserenpil, whose credits include Byamba Sakhya's Remote Control, is a leading figure in Mongolia's burgeoning cinema scene.
Contact: Ariunaa Tserenpil, producer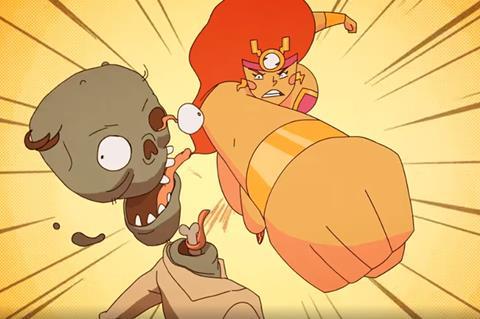 Zsa Zsa Zaturnnah Vs The Amazonistas Of Planet X (Phil-Fr)
Dir Avid Liongoren
Prod: Rocketsheep Studio, Ghosts City Films
"The Philippines is a go-to nation for animation service work, but sadly it is not known for conceiving and producing animated films," says Manila-based Avid Liongoren — whose 2016 debut animation Saving Sally is one of fewer than 10 animated feature films in the 100-year history of Philippines cinema.
His latest animation Zsa Zsa Zaturnnah Vs The Amazonistas Of Planet X is based on a popular graphic novel about a gay man who swallows a space rock and becomes a female superhero. "It's an LGBT story, but not preachy," he says. "The budget is modest as the silly concept is the project's strength; it doesn't call for an expensive production." Franck Priot, the former COO of Film France, is co-producing.
Saving Sally won jury prizes at Brussels International Fantastic Film Festival, Portugal's Fanta­sporto, and Seoul International Cartoon & Animation Festival. Liongoren's second animation You Son Of A Bitch, about a cat caught in a love triangle with two dogs, is due for release later this year.
Contact: Avid Liongoren, director/producer