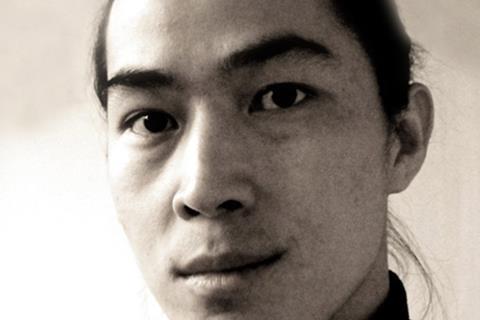 Louis Hothothot's debut feature Four Journeys is making its world premiere as the opening film of International Film Festival Amsterdam (IDFA), playing in the new Envision competition for artistically-bold works.
Hothothot was born Louis Yi Liu in China. He moved to the Netherlands in his mid- 20s in 2012, enrolling in the Fine Arts programme at the Dutch Art Institute. He trained in graphic design before studying at the Netherlands Film Academy.
Four Journeys was produced by one of the best- known figures on the Dutch documentary scene, Pieter van Huystee, who first encountered Hothothot at the Film Academy during his graduation show. The film is deeply personal in nature. Hothothot returns to see his family in China after an absence of several years. He learns that his parents had him illicitly, contravening the one- child policy then in force. He discovers both how much they sacrificed on his behalf and how much they hid from him.
What made you want to tell this very personal story?
I had been in Holland for about three years. At that time, I was confused about my life. I didn't know why I had a strange relationship with my family. I [wanted] to figure out who I am; my identity and my culture, just to go deep as much as possible.
How did you family react to the project?
It was a long process. At the beginning, I didn't know I was making a documentary. After five years away in Holland, I brought a camera to document my research. At that moment, I thought all the footage was just for my personal collection. I wanted to write a book or do something else. I realised, wow, I already have 200 hours of footage. I decided the outcome should be a documentary. To begin with, they [the family] refused my camera but soon they realised that my research was improving our relationship.
Why did you change your name after you moved to the Netherlands?
I disliked the weather, so I changed my name. But there is another reason deeper, consciously or unconsciously, I wanted [to] cut down connection with my family culture.
How easy was it to edit this film?
It was very difficult but thank God I filmed for four years. After each journey, each time I finished the shooting, I made a book first because I am a graphic designer. I see graphic design as my mother tongue. In February this year, I started to work full time with my editors. In two months, I selected about 20 hours. In May or in June, we already had the two hour and 20- minute version of this film. Afterward, I worked alone to concentrate on the cinematic language for telling the story. One month later, I had the one hour, 50-minute version..
Do you regard this as a political film? Is there an implicit critique of the one -child policy and the suffering it caused to families like your own?I don't think it is a political film but I do think there is a political dimension to the film because, in our contemporary life, you cannot avoid the influence of politics. In my research, the collision between [state] power and the individual is always the interesting subject. There I see this family story and politics always together.
Can you talk a little about the significance of your father's watch, which plays a big part in the film?
The watch is a kind of metaphor. When I returned home in 2017 after five years away, I was very shocked by the change in my father. He was retired. He doesn't have so much a social scene. He always feels the past is better than now. My mum is much better, more flexible. I have compassion for him.
I was emotional because I know this watch has accompanied my father for many years. Now, it is too old. My father is too old too. Finally, it [the watch] doesn't work anymore. That is a metaphor of my father's life.
The film sees your father struggle with the difficulties your very existence posed to him in his professional and family life. Did making the film help you come to terms wih that?
Since I was a kid, my father complained. He told me 'I can't be a politician anymore because of you'. That deeply hurt me. [But] when I was making the film, I figured out my father is a rough man. He didn't [mean] to hurt me. He meant to tell me how much he loved me and how much he sacrificed for me. I misunderstood him.