Goodridge on why growing a festival from scratch is a challenge he is thrilled to embrace.
Mike Goodridge surprised many in the industry this summer when he left his job as CEO of Protagonist Pictures, which had gone from strength to strength under his leadership (he still serves on the company's board), to become the artistic director of a new festival in Asia.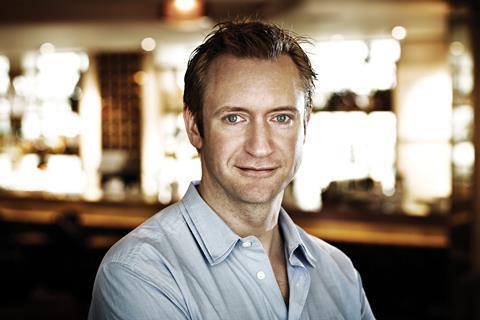 During his five years at the helm of Protagonist, Goodridge worked on an eclectic slate of films including The Rider, The Florida Project, Lady Macbeth, American Honey and The Lobster.
Prior to joining Protagonist, he worked for Screen International for 19 years — serving as editor for the final three — and also programmed the Kinoscope section in Sarajevo from 2011-17. With his new position as artistic director, Goodridge will split his time between Macao and London.
Has there been a learning curve moving from running a sales company to running a festival?
Like any switch, there has been a steep learning curve. Part of that is how Macao works, and about the Macao audience; part of it is figuring out how Macao fits into the rest of Asia, and using that to grow the festival. I'm hoping this year we'll have a successful event and can build on that.
You've worked as a film critic and journalist, and headed up a sales company. How does that background shape your programming tastes as an artistic director?
My background in journalism, criticism, sales, finance and production all come together to inform what I want to achieve in Macao. It allows me to apply all my knowledge to date into selecting films and targeting audiences directly, for the first time in my career. It's about building the festival up in the global community that I've worked in for 30 years as well as the local community here, which is new and exciting to learn about. Obviously my taste is key here, and it's a question of applying that taste to the particular needs of this event.
Are there particular films in the programme that you'd like to point out?
We are very proud to have the Asian premieres of Foxtrot, Custody, Beast and Borg/McEnroe, and thrilled to be playing big audience-pleasers like Paddington 2, The Shape Of Water, I Tonya, [Korean hit] The Outlaws and The Last Recipe [by Yojiro Takita, the Japanese director of Departures], which is having its international premiere with us. It's also thrilling to be able to show on the big screen a classic like The Last Emperor, which is having a 30th anniversary screening.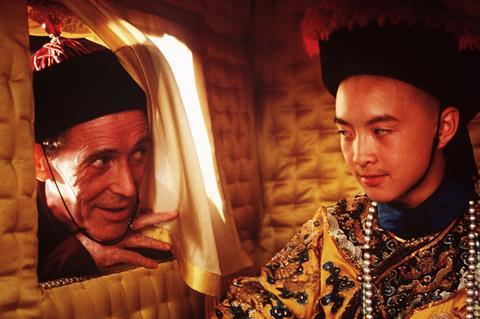 Why is December a good time of year to get the industry to come to Macao?
There is something very informal about Macao — it's a place people go to have fun. So my intention on the industry side, working with [head of industry] June Wu, is to make sure people enjoy themselves as well as being productive. We have a brilliant project market focused on genre films, but we're right at the end of the festival season and people are tired. So rather than make people work really hard, we want to strike a balance between working and relaxing with drinks and dinners. The idea is to make sure that it's a fun place to be.
What's the potential for the festival in the future?
Macao is the capital of entertainment in Asia. I see it as a festival that's going to grow in this region, and have a close connection with China and a close connection with the West. We can be an informal gathering place where East and West can really celebrate film.