Creating credibility for any new festival is not easy. That is why Macao's new artistic director Mike Goodridge has set out to ensure the second edition of International Film Festival & Awards Macao (IFFAM, December 8-14) showcases short-term strength and long-term plans.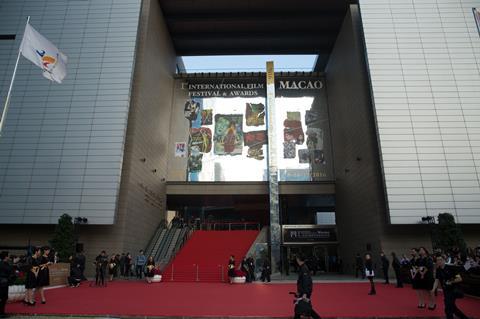 "There is an element where we have to prove ourselves — we have to make sure that people know we're serious," says Goodridge, who joined in August. "It's an authentic festival. Whenever a new festival starts with some backing, people are suspicious. You have to prove that you're in it for the celebration of film and to bring those films to audiences. Macao has that potential and that's why it's exciting to be here at the beginning."
In this second edition, Goodridge's goals are clear: present a well-curated mix of international and local films, bring together interesting filmmakers and guests, and make sure logistics run smoothly. The first edition had the usual challenges that come with launching an event of this scale, coupled with the inaugural artistic director Marco Müller parting ways with the festival before it opened.
Lorna Tee, a pan-Asian film producer and industry expert who serves as Macao's head of festival management, admits there were "some teething matters" during the inaugural event, but that despite this "the first edition went relatively well, with some good feedback from the international industry who attended. Many wanted to return this year." That includes 2016 jury president Shekhar Kapur, who is back to make a selection for this year's Crossfire strand in which leading filmmakers pick films that have inspired them.
Tee adds: "We learned some lessons in the first edition and can make the necessary updates to make it better this year." Changes being implemented for 2017 include programming films with more audience appeal and including Chinese subtitles for all film screenings. Another improvement, notes Goodridge, will be centralising industry activities at the Macao Cultural Centre.
Some screenings in the first edition of IFFAM suffered from low attendance, so Goodridge, Tee and their team are seeking to appeal to a wider range of potential viewers. "We're going out to a number of different constituencies," says Goodridge. "That's local people in Macao, students from Hong Kong and students from China, too. We're trying to engage the mainland China audience, but we're focused on the local audience and the student audience."
The festival certainly has local muscle on board: IFFAM's organising committee includes the Macao Government Tourism Office, the Cultural Affairs Bureau, the Civic and Municipal Affairs Bureau and Macau Films & Television Productions and Culture Association. Gaming, entertainment and hospitality sponsors include Melco Resorts & Entertainment, Galaxy Entertainment Group, Wynn Resorts (Macao), MGM and the Suncity Group. These established partners ensure the festival can operate to a high standard, and also offer a lucrative $60,000 prize for the best feature in competition.
Quality counts
As Goodridge observes, a strong event starts with the right film programme: "If you're a new festival, you have to focus on quality to be taken seriously in what is a crowded marketplace," he observes. As such, IFFAM kicks off on December 8 with Studiocanal's family hit Paddington 2, co-written and directed by Paul King and produced by David Heyman's Heyday Films. Goodridge describes it as "a beautiful film, a perfect combination of blockbuster and a superb piece of work".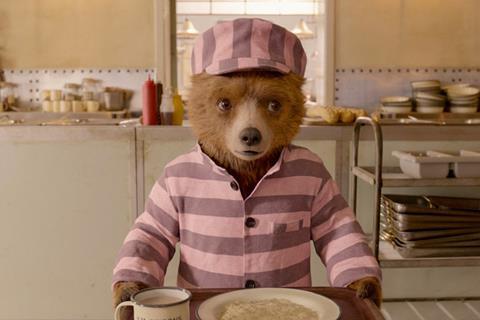 "We want to be a crowdpleasing film festival," he continues. "There's no point in setting up a festival in a small place like Macao and opening with an obscure arthouse film. We're trying to have accessible films in the programme that the local audience can relate to. We're trying to seduce the audience into more of a film habit."
"IFFAM is such a young and vibrant film festival brimming with new possibilities and potentials to tap into," says Helena de Senna Fernandes, director of the Macao Government Tourism Office. "With our theme of this year, 'A new avenue to the world of films', we aspire to tailor a high-quality programme fueled by fresh new elements to fascinate our audience, as we strive to forge IFFAM into a prestigious brand in the world."
The fact Macao is not yet known as a filmmaking hotbed presents a challenge as well as an opportunity. "A festival in a place like Macao has the opportunity to stimulate a local filmmaking culture," Goodridge says. "That ethos is evident year-round, as a recent masterclass in November welcomed John Woo [an IFFAM ambassador] speaking for two hours to film students from China, Hong Kong and Macao."
The second edition of IFFAM will screen two Macao productions (Fei Ho's Love Is Cold and Lorence Chan's Passing Rain) in the festival and present two more in the Project Market, as well as helping to inspire local filmmakers at the BFI International Film Academy. "There is a real intention to shine a light on young filmmakers," says Goodridge.
East meets West
Macao's cultural mix is unlike anywhere else in the world. This special administrative region of China is located just 40 miles from Hong Kong, and is known for its blend of Chinese and Portuguese cultures; it was a Portuguese colony from the 16th century until 1999. Macao could be well positioned for growth as the global film business is obsessed with the growing Chinese film industry. "Macao is historically the first place for trading between China and the rest of the world," says Tee, "and Macao is one city that attracts a large number of Chinese tourists and industry."
Tee says the festival's filmmakers and industry delegates "can network in a relaxed setting without the stress of a big festival and market, or the restrictions placed on film festivals in China with censorship issues." (The Macao censor is deciding ratings for IFFAM's line-up.)
Buyers from China and the rest of Asia are among the 250-plus industry guests (along with 165 journalists and critics) invited from across the globe. The Industry Hub, concentrated from December 9-11, is spearheaded by IFFAM's head of industry June Wu, who is a veteran of Milkyway Image, Media Asia Distribution, Edko Films and Ablaze Image. Industry activities include the IFFAM Project Market as well as an Industry Forum.
Tee says that a special atmosphere is being created for "the industry to come and do business and network in a more relaxed and casual but still productive manner". This combining of cultures is also important to Goodridge, and the festival's 'East meets West' approach can be seen across the programme and in the competition jury, which comprises French director Laurent Cantet, Austrian filmmaker Jessica Hausner, Chinese-American actress Joan Chen, Bangkok-based UK novelist Lawrence Osborne and Singaporean filmmaker Royston Tan.
There will also be red-carpet glamour, with confirmed attendees including Michelle Yeoh, who will participate in an on-stage conversation, and talent ambassadors such as Jeremy Renner and Donnie Yen. "It's a fascinating place," says Goodridge of Macao. "We aim to create a new hub for culture around film."
The programme
Macao's programme this year was assembled with the help of an experienced group of consultants: Giovanna Fulvi, Aseem Chhabra, Violeta Bava, Fionnuala Halligan (also Screen International's reviews editor and chief critic) and Hiromi Aihara. "The know-how on the team is amazing," says Goodridge.
The festival's competition focuses on first and second features. This year's selection includes Hunting Season by Natalia Garagiola, The Cakemaker by Ofir Raul Graizer, Custody by Xavier Legrand, My Pure Land by Sarmad Masud, Foxtrot by Samuel Maoz, Beast by Michael Pearce, Wrath Of Silence by Xin Yukun, The Hungry by Bornila Chatterjee, Borg/McEnroe by Janus Metz and Three Peaks by Jan Zabeil.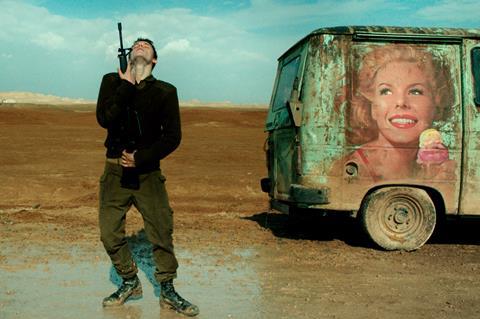 Other IFFAM sections include Best of Fest Panorama, featuring titles including The Florida Project and Sweet Country; Galas, which includes Journey's End and Okja; and Special Presentations, which will feature George Clooney's Suburbicon and Japanese foodie hit The Last Recipe among others.
Directors for this year's Crossfire strand, which features genre films selected by filmmakers from the East and West, include Shekhar Kapur, Im Sang-soo, Pen-ek Ratanaruang, Guillermo Del Toro, Martin Koolhoven and Ivan Sen.