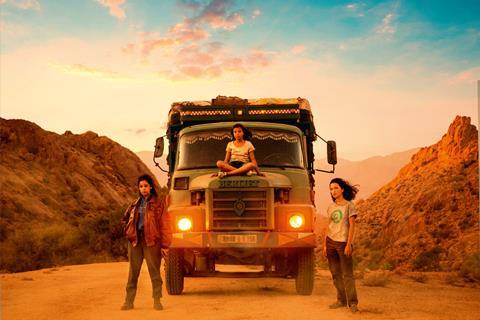 Morocco's historic city of Marrakech has long been an intersection for Arab and African culture thanks to its past as a trading post on ancient caravan routes crossing the Atlas Mountains and connecting Sub-Saharan Africa with the ports of North Africa and Europe beyond.
The Marrakech International Film Festival is carrying on this tradition with its Atlas Workshops industry and talent development programme fostering Moroccan, Arab, African and diaspora filmmakers and their feature film projects.
While its parent festival is not taking place this year due to ongoing Covid-19 public health concerns in Morocco, an online iteration of the Atlas Workshops is alive and kicking, nurturing 15 projects in development and another nine features in production or post-production with the support of long-term partner Netflix.
See the full list of 2021 Atlas Workshops projects here
The fourth edition has been running its mentoring activities online throughout November. The event will culminate in a virtual co-production market and talks and panels programme open to all registered film professionals from November 22 to 25.
Many of the projects aim to push cultural and cinematic boundaries. Rwandan director Mutiganda wa Nkunda's contemporary drama Phiona, A Girl From Madrid, for example, delves into the sensitive issue of his country's attitudes to pregnancy outside of marriage, while Lesotho director Lemohang Jeremiah Mosese is unveiling his plans for an ambitious 1852-set drama The Chattering Of Teeth, about a paranoid, war-weary community living in a mountain fortress, during the Workshops.
There are also a number of strong female stories ranging from Moroccan director Yasmine Benkiran's Thelma & Louise-style Atlas region-set road movie Queens, to Tunisian director Charlie Kouka's Joan of Arc-inspired debut feature Leïla's Trial, revolving around a religious teenage girl being tried on terror offences, and Tunisian-French filmmaker Erige Sehiri's rural youth culture drama Under The Fig Trees.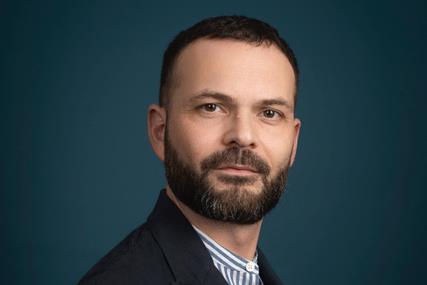 "We take an almost curatorial approach. We're very selective. This year we took just 24 projects out of the 250 submissions we received," says Rémi Bonhomme, Marrakech's artistic director and Atlas Workshops director.
"One of our aims from the beginning has been to challenge international film industry preconceptions around cinema coming out of Africa and the Arab world. We're looking for singular projects by filmmakers with a strong cinematic vision."
Bonhomme spearheaded the initiative in 2018 while still in his position as programming manager at Cannes Critics' Week. He took over as Marrakech artistic director in 2020. Today, he oversees the Atlas Workshops with Marrakech general coordinator Ali Hajji and Atlas Workshops head Thibaut Bracq.
Track record
Since its launch, the Atlas Workshops has rapidly established its reputation as a must-attend event on the Middle East and North Africa film industry circuit, thanks to the successful festival trajectory of its prize-winners and other participating projects, particularly over the last six months.
Finnish-Somali filmmaker Khadar Ayderus Ahmed'sThe Gravedigger's Wife, which won the Atlas Workshops €20,000 post-production prize in 2019, world premiered at Cannes Critics' Week this year and won best film in Burkina Faso's Pan-African Film and Television Festival of Ouagadougou (Fespaco) in October.
The 2020 victor Feathers by Egyptian filmmaker Omar El Zohairy snapped up the top film prize in Cannes Critics' Week in July and is now on an award-winning world tour, which has seen it pick up best film prizes at Pingyao, El Gouna and Carthage.
A raft of films presented at the development stage are also coming to fruition including Moroccan director Sofia Alaoui's Among Us, Mozambican filmmaker Inadelso Cossa's documentary The Nights Still Smell of Gunpowder and The Mother Of All Lies, which was presented at the development stage in 2019 and participates for a second time as one of the post-production projects this year.
"Fresh dynamism"
Bonhomme says the success and rising popularity of the workshops is in step with growing international interest in independent cinema coming out of the Arab world and continental Africa as well a burgeoning cinephile scene in both territories.
"There's a fresh dynamism around Arab and African cinema. You only have to look at the recent editions of Cannes and Venice. At Cannes, as well as Feathers and The Gravedigger's Wife in Critics' Week there was also Nabil Ayouch's Casablanca Beats in competition, which was a significant development for Moroccan cinema," he says.
Increased access to world cinema for filmmakers in both regions thanks to the rise of the platforms also has its part to play in the new wave of independent cinema coming out of the region, he suggests.
"There's a growing culture of cinephilia. A young cineaste in Rwanda now has access to the same contemporary films as his or her counterparts in Europe," he says
This shared cinema culture is, in turn, helping to foster collaborations between filmmakers in Arab, African and European professionals, Bonhomme suggests. He cites the collaboration on Phiona, A Girl From Madrid between Nkunda and French-Tunisian producer Nadim Cheikhrouha of Paris-based Tanit Films, whose recent credits include 2021 Tunisian Oscar nominee The Man Who Sold His Skin and the documentary Lil' Buck: Real Swan. Cheikhrouha also produced
"Mutiganda is work is very arthouse and their collaboration is built around a common cinematic vision," says Bonhomme.
"We're also seeing more international producers without a track record of working in either the Arab world or Africa, boarding projects by filmmakers from both regions. Until recently, these sorts of projects only attracted international producers specialised in these regions."
He points to French producer Didar Domehri boarding Sehiri's Under The Fig Trees as a co-producer;Titane producer Jean-Christophe Reymond's involvement in Moroccan project Sweet Disposition and Amélie Jacquis and Jean des Forêts of Paris-based Petit Film as lead producers on Queens.
"It's something we're also trying to encourage by inviting producers with no prior experience of working in these regions to attend," he adds.
Benefits of online
This virtual fourth edition marks the second time the meeting is taking place online due to the Covid-19 pandemic, following the cancellation of its parent festival for a second year running after a spike in Covid-19 cases over the summer. Although the situation on the ground has since improved, Bonhomme says an online edition was still the best option in a year when travel remains restricted for many of the participants.
"We're working with a lot of filmmakers who are based in countries where the Covid-19 vaccine is not as available as in Europe or Morocco and it was inconceivable for us to not have them fully participate in the workshops," he explains. "The fact it's online has allowed us to expand the development and mentoring component. In the two weeks leading up to the presentations, we laid on 150 hours of mentorship to the selected projects with screenwriters, producers, editors, which is three times more than the physical edition."
The virtual format also made sense for the co-production market component, which 250 professionals are expected to attend.
"People are travelling again but not as much as before. Last year the meeting generated 350 individual meetings – for around 20 projects – and we had more meeting requests than available slots. We're expecting a similar outcome this year," says Bonhomme.
The online edition will also uphold its competitive component with separate cash prizes for the in-development and post-production selections ranging from €5,000 to €20,000 in value.
Sata Cissokho, head of acquisitions at Paris-based sales company Memento International, producer Sophie Erbs, partner at French production company Cinéma Defacto, and South African producer Steven Markovitz are on the jury for the in-development projects.
Nuha Eltayeb, director of content acquisitions for the Middle East, North Africa and Turkey at Netflix, Moroccan programmer Sido Mohamed Lansari and Karlovy Vary festival director Karel Och make up the jury for the projects in production and post-production.
Talks programme
The talks and panels programme is headlined by a conversation with Tunisian-Egyptian actress Hend Sabry. It will touch on her career working between commercial mainstream Egyptian film and TV and arthouse features as well as her upcoming Netflix Arabic Original TV series Finding Ola, on which she is executive producer.
"Hend is particularly interesting for the way in which she moves between commercial and arthouse projects. As well as her new series, we'll look at that and discuss why it's not common for mainstream actors in the region to also work on arthouse projects in the way she does," explains Bonhomme.
Other talks include a conversation with Nabil Ayouch linked to Casablanca Beats, following a group of underprivileged youngsters participating in a hip-hop workshop, about how he created its fictional characters out of reality.