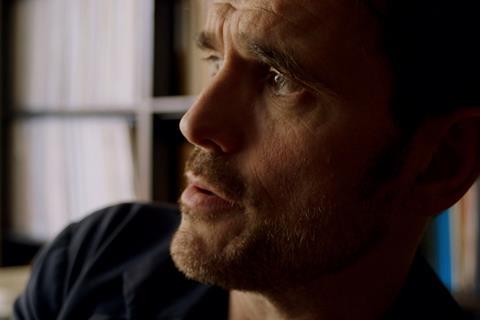 "Good things come to those who wait," says US actor-turned-filmmaker Matt Dillon, who has been on a 30-year journey to make music documentary El Gran Fellove after first discovering Cuban vinyl on a visit to Havana in 1993.
Featuring footage of and shot by Dillon himself, the film relates the life and music of Cuban musician Francisco Fellove Valdez, who pioneered a form of scat singing known as 'chua chua' in the 1950s, and returned to the recording studio in 1999 at the age of 77.
El Gran Fellove debuted at San Sebastian in September 2020, when Screen's review described it as a "zippy chronicle of exile, reunion and rediscovery". The film went on to play festivals including Morelia in Mexico – where Fellove achieved his greatest acclaim – and Woodstock Film Festival in the US. Spanish sales agent Rosa Bosch and Dillon's lawyer Jonathan Gray are representing sales rights, having secured them from original sales agent UTA.
Dillon, who also executive produced the title, says he is looking to acquire a new skill by becoming increasingly involved with those deals. "I figured out a long time ago, my strength is the creative side of things, not necessarily logistics," he says. "But I think I need to be involved [with sales and distribution] at this point. It's a music documentary but it's also my own personal journey."
He finished production during the pandemic, which has also slowed down the process of getting the film out into the world. "I'm enormously proud of it, but things take time," says Dillon. "It's better because of that – I think this film benefits from the depth of time."
El Gran Fellove is Dillon's second feature as director after 2002 crime thriller City Of Ghosts. "The biggest thing I learnt about directing a documentary was about the data and information; I may be interested in it, but it can only take you so far," he says. "Audiences can only absorb that if they're emotionally connected to the people the story is about. Emotion first and information second – but you need both of them."
Risk-taker
Dillon is in Locarno to receive the festival's lifetime achievement award previously given to Harrison Ford, Alain Delon, Jacqueline Bisset, Harvey Keitel and last year's recipient Dario Argento. "I feel a little bit young," he says with a laugh (Dillon turned 58 in February). "I'm honoured that they asked me but I have a lot of work ahead of me. That being said, I have been doing this for a very long time."
In tribute to Dillon, the festival will screen City Of Ghosts as well as Drugstore Cowboy, Gus Van Sant's 1989 drama that won the actor his first of two Film Independent Spirit Awards. It was part of a 1980s hot streak for the actor, which included two films for Francis Ford Coppola – The Outsiders and Rumble Fish, both in 1983.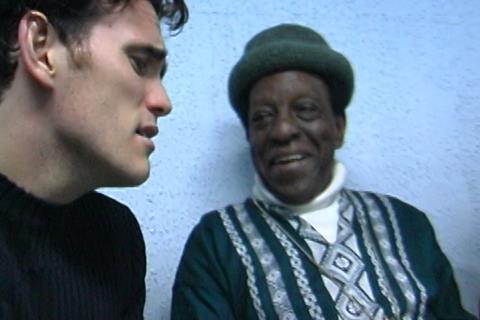 "There's no coincidence that my best work was with filmmakers who were taking risks," says Dillon. "It's not a business that likes to take risks although I think risks are rewarded."
He found that again when collaborating with Lars von Trier on controversial Cannes 2018 crime drama The House That Jack Built, in which he played the eponymous character – a serial killer who commits numerous murders over a 12-year period.
"The subject matter is not something I'm interested in," he quips. "But I experienced freedom with [von Trier] that I had never experienced on a film before. We never rehearsed once. We were encouraged to take risks, not encouraged to fail. But it's OK to accept the potential for failure. It was a return to what was so important to me."
Dillon is not yet ready to announce his next project but is keen to direct again. He found documentary to be more of a challenge. "You're writing and discovering the film, and creating the story as you're editing," he says.
With fiction, it is all about trust. Dillon recalls a piece of advice from John Milius, the US screenwriter of Dirty Harry and Apocalypse Now. "There's only one person who steps on the set who believes they may be making the greatest film of all time – the director. However, if the directors believe it, the actors will believe it."