Matthew Rhys, the co-star of FX's espionage drama The Americans, talks to Screen about delving into the duplicitous nature of his character and the challenges of working with his real-life partner.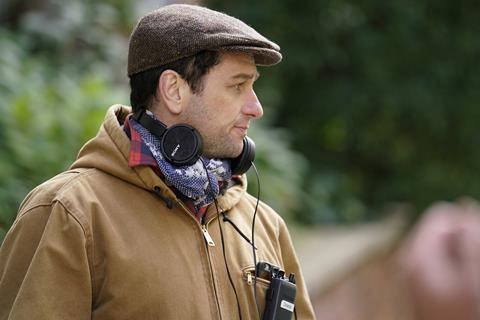 Matthew Rhys admits to a touch of "smug satisfaction" over the fact The Americans has recently gained a topical relevance that was not evident to some when the 1980s-set drama started its run in 2013. Headlines about alleged Russian election tampering in the US (and spy poisoning in the UK) have given an extra edge to the series' story of married KGB spies, played by Rhys and Keri Russell, posing as suburban US parents in Ronald Reagan-era Washington, DC.
Although, as Rhys points out, the entire six-season arc was planned "before any of this nonsense started to kick off", the relevance certainly has not hurt The Americans' critical reputation - a reputation that has built slowly but surely and resulted in 14 Primetime Emmy nominations, including lead actor nods for Rhys himself in each of the past two years.
"I love the fact it's been this slow-burner of a show that has unfolded over time," says Rhys in the subtle Welsh brogue that replaces the flawless American accent he adopts in the series. "With any TV show, you either explode out of the gate or it takes a little bit of time to know what the show is and what the tone is."
With The Americans, created by former CIA officer Joe Weisberg and produced by Fox 21 Television Studios and FX Productions for the FX US cable network, the original feel was "a little more caper-y," recalls Cardiff-born Rhys. But Weisberg and fellow executive producer/writer Joel Fields realised the series was "more of a relationship-driven show, and that's what they started to write towards."
Ticking time bomb
In the show's final season, the relationship - an arranged marriage that has morphed over the years into something much more shaded - between Rhys's Philip, now officially out of the spying business, and Russell's still committed Elizabeth, comes under new pressure as the rise of Mikhail Gorbachev in the Soviet Union causes a rift within the KGB. For his character, Rhys sees the season as a culmination of something that started in the series' pilot, when Philip broaches the possibility of defecting to Elizabeth.
"You show the audience the bomb and just let it tick," is how the series co-star puts it. "For five seasons we've watched him struggle, biding his time, waiting hopefully for Elizabeth to come to the realisation that this lifestyle has an expiry date.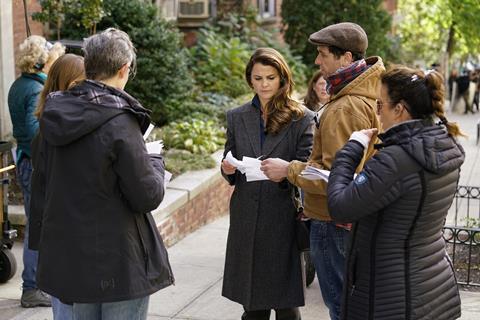 Then he has to watch the introduction of his daughter [played by Holly Taylor] into this world, which destroys him. And all the time he is trying to balance this with his own wants and needs, which at this stage are to live a good, normal life — if such a thing is possible after everything he's done," Rhys says.
The cat-and-mouse game between Philip and Elizabeth running through the season was "fantastic to play", Rhys reports. And the fact that he and Russell are real-life partners - they became a couple early in the series' run - helped rather than hindered "for the most part. The intimacy of knowing someone that well makes it easier," he says. "Though there are times when, like any couple, you piss her off, or she pisses me off, and then you go into a scene where that isn't relevant or in any way helpful."
When it came to getting inside the head of a Soviet 'illegal', as KGB sleeper agents were known, an old drama school exercise came in handy.
"The acting teacher would always say, 'You're never going to be a KGB intelligence officer, so use something that makes you feel as passionate or determined — just give it the 'as if'," explains Rhys, who trained at London's Royal Academy of Dramatic Art. "So I related it to a life in show business, where you are questioning everything you do."
During the series' third season, the cast also had input from Jack Barsky, a real Soviet sleeper agent in the 1980s who was exposed after the end of the Cold War and allowed to stay in the US as a resource for the nation's counter-intelligence agencies.
"We talked with him in great detail about his life," remembers Rhys, "and it was jaw-dropping. He did what we did, but he did it alone. We play these parts and research a lot, but it's not until you speak to a human being that you realise how it affects you emotionally."
When asked how good a job the show was doing in depicting the life of a deep undercover agent, Barsky "was kind of impressed at how accurate we'd got it", Rhys reports. "But that's a big testament to Joe and Joel, whose attention to detail and zeal for historical accuracy is paramount."
Global outlook
Rhys's career before The Americans was not on the level of international man of mystery, but it did require him to keep a foot in two different countries. Initially based in the UK, he began his career in productions such as BBC police drama series Backup and Julie Taymor's big-screen Shakespeare adaptation Titus.
His big break in the US came in ABC network family drama Brothers & Sisters, and he was part of the ensemble cast - which also featured Calista Flockhart, Rachel Griffiths and Sally Field - from 2006-11. Between seasons, he played Dylan Thomas in UK feature The Edge Of Love. Shortly after Brothers & Sisters ended he starred in BBC miniseries The Mystery Of Edwin Drood and Death Comes To Pemberley.
The shooting schedule for The Americans has kept Rhys busy - and based in New York, where he now lives with Russell and their two-year-old son - for the past six years.
"It was a very all-consuming show," he says, talking a month after the wrap of the final season. "We'd shoot over six months [each year] and to be perfectly honest we'd need longer. It was a hell of a sprint."
Rhys still found time, though, for roles in features including France-Belgium war drama Come What May, Steven Spielberg's The Post and Mowgli, Andy Serkis's live-action Jungle Book adaptation due for release in October.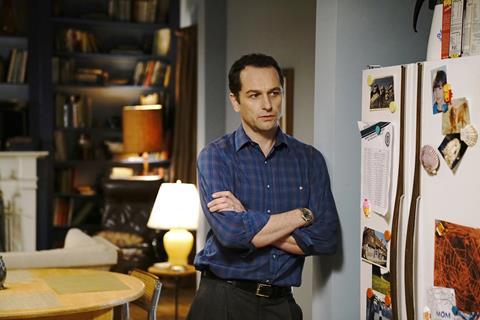 He even managed to squeeze in a few episodes of Kurt Sutter's short-lived FX series The Bastard Executioner (playing a medieval Welsh rebel) and a one-off guest spot in the final season of Lena Dunham's Girls. Rhys says he has no plans yet for his professional life after the success of The Americans, though he predicts his agent may "get one or two more phone calls than usual asking, 'Can he do anything except Russian or Welsh?'"
TV and film both have their appeal, and his CV suggests there may also be opportunities in theatre - 17 years ago he was in a West End production of The Graduate with Kathleen Turner, and only six years ago he was on stage again in New York for a Look Back In Anger revival.
Further chances to direct may also be a possibility, after he helmed episodes of both The Americans and Brothers & Sisters and, in 2006, made documentary short Patagonia: Dyddiadur Matthew Rhys O'r Mor i'r Mynydd for Welsh-language TV channel S4C.
A less demanding schedule might also allow Rhys - who has starred in Welsh-language features Bydd Yn Wrol and Patagonia, and is a member of the Gorsedd of the Bards at Welsh cultural festival the National Eisteddfod - to spend time helping the film and TV industry of his native land.
Citing the emergence of S4C drama series Bang and the launch by former BBC executives of Cardiff production company Bad Wolf, Rhys says he is "on board the good ship, trying to get Welsh projects going". Of top priority at the moment is a project about Operation Julie, a drug bust in the 1970s that targeted sites including an LSD factory in a small Welsh town.
Rhys is also doing his bit to preserve his heritage in his own home in the US, where his toddler son has already picked up a number of words from the Welsh language. "How much he'll retain growing up in New York I don't know," says Rhys. "But he'll have a lot of trips home and he'll have a dad who will only speak to him in Welsh, so that might help."