Michaël R Roskam's Racer And The Jailbird was selected as Belgium's Oscar contender even before its world premiere in Venice Film Festival in September.
All too often, bickering breaks out between the French-speaking Walloons and the Flemish over which movie to put forward for the foreign-language Academy Award but this was a French-language film from a Flemish director and everyone was happy to back it.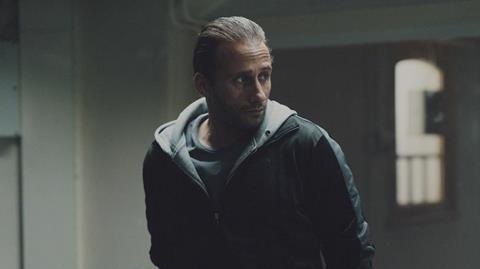 Racer And The Jailbird, which recently opened Tallinn Black Nights Film Festival, is a moody gangster film/romantic drama starring the writer-director's regular collaborator Matthias Schoenaerts (Bullhead, The Drop) alongside Adèle Exarchopoulos (Blue Is The Warmest Colour).
The film is intended as the second in a gangster trilogy that started with Roskam's 2011 feature debut Bullhead. (The third feature will focus on corporate crime.)
In the 1980s, the Belgians had their own real-life gangster crews. The most notorious among them were the "Crazy Brabant Killers", who murdered over 20 victims during a series of brazen robberies. Other celebrated gangster figures of the period included charismatic career criminal Patrick Haemers, who once kidnapped the Belgian prime minister, and the "getaway king", Kapllan Murat.
"These guys had this rock-and-roll attitude. They were known to the public. They weren't even anonymous," Roskam says. Their wives and girlfriends were well-known, too."
The real-life stories of these colourful crime figure were part of the inspiration for Racer And The Jailbird, although Roskam notes that his film is fictional. A self-confessed "petrol head", Roskam was keen for Exarchopoulos's character Bibi to be a racing driver and not just the traditional gangster's moll. The focus of the film is as much on the love affair between Bibi and Schoenaerts' high-flying gangster Gigi as it is on his robberies or her races.
Roskam first worked with Schoenaerts on his 2005 short The One Thing To Do and describes the Belgian star as "an inspiration – he can play so many characters. There is no end to his capabilities. I was writing with him in my mind."
Racer And The Jailbird also sees Roskam returning to Belgium after shooting The Drop and TV series Berlin Station in the US, where he is continuing to develop another TV series, Buda Bridge, with producers Michael Mann and Mark Johnson. The writer-director says it has always been his intention to keep "making movies in Belgium" as well as in Hollywood. "I have too many stories to tell about where I come from and what I know about. I am not done yet," he says.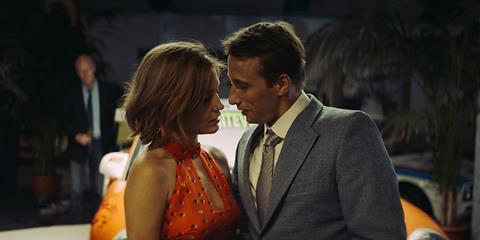 On the new film, Roskam was working with many of the same collaborators as on Bullhead. Among the members of the Roskam family are cinematographer Nicolas Karakatsanis, character actors Sam Louwyck and Stefaan Degand, and Bart van Langendonck of Savage Film, his regular producer partner.
"Bart has been part of my development as a moviemaker from the beginning. Coming back to Belgium and making a Belgian film, it was obvious I would do it with him," Roskam says.
The director became a minority partner in Savage Film after making Bullhead with van Langendonck. "I might get involved with a few other projects in the future [with Savage] but it will always be very limited. After we had been working together so well, it was a token of respect and a way to establish our relationship professionally. I am very grateful he took me as part of the company," says Roskam.
The French producer partner on Racer And The Jailbird is veteran Stone Angels boss Pierre-Ange Le Pogam, who brought in 50% of the financing (the film is a Belgian-French co-production). Wild Bunch is handling international sales.