UK director Michael Winterbottom talks to Stuart Kemp about making The Wedding Guest with Dev Patel, shooting on location in India and Pakistan, and branching out on his own at Revolution Films.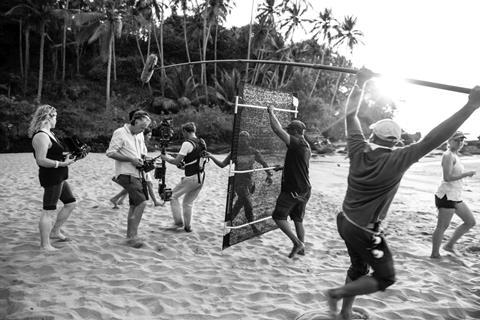 The Wedding Guest, the new film from prolific UK director Michael Winterbottom, playing at Toronto in Special Presentations, combines the filmmaker's passion for road movies with plot twists and plenty of suspense.
Set in Pakistan and India, the film stars Dev Patel and Indian actor Radhika Apte, with Patel as a young British Muslim man who travels to Pakistan ostensibly to attend a wedding. Winterbottom wanted to play around with his protagonist's ambiguous motives and also with the western motif of a stranger who enters a town.
"The idea is that audiences have no idea what it is, other than a guy going back to Pakistan," the director explains. "Maybe [the audience] has certain preconceptions about what the story might be. The film is a bit of a puzzle. Ideally for every little development of the story, you're trying to work out what's happening and the motives for the characters and what's going to happen next."
The $5m film is produced by Winterbottom and Melissa Parmenter at Winterbottom's Revolution Films. Patel also produced the project and backing came from Riverstone Pictures' Nik Bower and Deepak Nayar. Sony Pictures is distributing internationally; UTA and Endeavor are handling the US sale.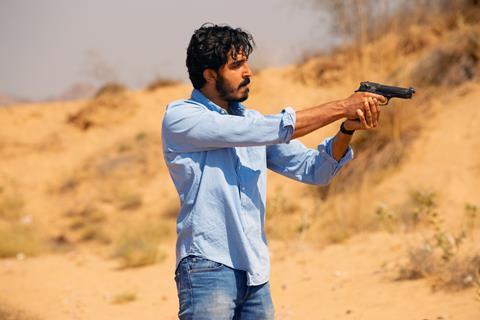 Inspired by the Punjab
Winterbottom says the idea for The Wedding Guest has been swirling around his head for more than 10 years, ever since he made The Road To Guantanamo, the Berlin Silver Bear-winning documentary he co-directed with Mat Whitecross in 2006. "When I was in the Punjab [filming The Road To Guantanamo], I thought the village we were in would be a good place for a western," Winterbottom says. "I wrote [The Wedding Guest] a long time ago and for various reasons never made it."
After Winterbottom saw Patel in Lion, he sent the actor his sparse script. "Dev called me in October 2017 and said he liked it and that he had a little gap in January and February 2018. He asked if we were financed," says Winterbottom. "We told him no, to be honest, we just sent you the script."
Patel, a producer in his own right, told Winterbottom he thought he could raise the money and three weeks later they were in pre-production with backing from Riverstone.
Set in Pakistan and India, The Wedding Guest shot for six weeks from mid-January to March 2018 with everything bar one day filmed on location in the two countries. However, only a small amount of second-unit work was shot in Pakistan due to the difficulties of filming what would be considered a contentious film in the country coupled with tensions between the two countries running high.
"I went across the border from Lahore to Amritsar to do the journey Dev does in the film," Winterbottom says. "But we would not have been able to get any of the small crew from one side to the other. Even getting access from one to another is complicated. So given we could re­create Pakistan in the Punjab in India, we did that."
Winterbottom admits having to conceive a Pakistani village in India was frustrating. "The texture of the place in Pakistan is really great. It's always quite frustrating trying to recreate a specific environment somewhere else," he explains.
The Wedding Guest marks the first feature from Winterbottom since the filmmaker's long-standing producer partner Andrew Eaton exited Revolution at the end of 2016. The pair founded the company more than 20 years ago. "For me [with Revolution], it's the same old thing. We will just be trying to make films I want to make and try and keep our heads above water," Winterbottom says. "Andrew wanted to do his own thing. There's no animosity, we just don't work together anymore."
Through Revolution, Winterbottom is now developing a 10-part TV series with Megan Ellison's Annapurna Pictures about UK and US journalists and non-governmental organisations involved in the war in Syria. He is also about to start filming an untitled satirical comedy (formerly called Greed) starring Steve Coogan for Sony Pictures and Film4, about a retail fashion billionaire who throws a 60th birthday party in Mykonos where everything goes horribly wrong.
When Winterbottom checks into Toronto with The Wedding Guest, it will mark his 16th time at the film festival. "It's an enjoyable festival," Winterbottom says. "You get good audiences and Toronto is a fun place."
The Wedding Guest plays in Special Presentations today (public, Elgin Theatre, 13:00), September 9 (P&I, Scotiabank 4, 11:30), September 10 (public, Lightbox 1, 09:00), September 12 (P&I, Scotiabank 10, 14:15), September 14 (public, Elgin Theatre, 13:00)