The team behind UK production outfit MoliFilms looks for films with heart and credibility, and the new EIS-funded slate includes its biggest project yet.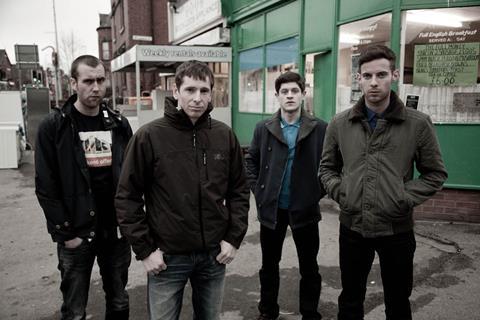 "It's very difficult to get a low-budget, artistically credible but commercially viable British film away, unless you're Mike Leigh or Ken Loach," says Brad Moore, executive at UK production outfit MoliFilms. "And their films are not even low-budget any more."
As the company embarks on its fourth production, Moore says: "We have picked films with heart and artistic credibility and we're trying to build a slate of projects that have commercial legs and longevity… We're getting films made without sacrificing to the gangster pound."
UK gangster films and artistic credibility have not necessarily gone hand in hand in recent years. But with three promising features under its belt and a diversifying slate, UK production outfit MoliFilms hopes to break the mould.
The company has backed three films to date: David Blair's drama Best Laid Plans, starring Stephen Graham and Adewale Akinnuoye-Agbaje; Rowan Athale's BIFA-nominated debut and Toronto 2012 hit The Rise (formerly titled Wasteland) [pictured], featuring Luke Treadaway, Vanessa Kirby and Timothy Spall; and Mo Ali's upcoming action-thriller Montana starring Lars Mikkelsen, Adam Deacon, Ashley Walters and Michelle Fairley.
Each film has sold to at least 10 international territories and achieved solid UK home entertainment revenue, with Montana shaping up to be the most commercially successful of the three. Salt is screening footage here at AFM.
Taking the EIS path
The company was set up in 2009 by Mark Foligno, former MD of post-production house Molinare, and city financier-turned-producer Moore.
It recently added company partner Gareth Maxwell Roberts - director of thriller The Mortician - and a stable of creative advisers including Song For Marion writer-director Paul Andrew Williams.
The outfit - about to open a new London office - primarily funds its productions through the UK's Enterprise Investment Scheme (EIS), a UK tax relief for investment in small to medium-sized businesses.
"EIS is a very good way of supporting start-ups," says Foligno. "We felt it would provide a good bedrock for a company that wants to make $3m and below-budgeted, character-driven projects with commercial themes."
MoliFilms relies on a consortium of more than 100 individual financiers who invest in a slate of films: "Our investors come from all sorts of backgrounds," explains Moore. "We try and find high-net-worth individuals who have a passion for film and who have some experience of being involved in start-up businesses. They invest in a slate of three films and we try to give them an experience in terms of getting them to set, events and screenings. It's a hands-on shareholding in the company - it's a lifestyle investment, to an extent."
But the company is not reliant solely on EIS: "We allocate some of our own equity on a film alongside another equity player, and maybe include a post-deal or a visual-effects deal," adds Foligno. "We might look for mezzanine or gap financing above that. It depends on the film. And of course we add in the UK tax credit, which we've tapped on all our films. But the cornerstone of each film is the EIS equity."
Respected industry veteran Foligno, an executive producer on The King's Speech and co-producer of Duncan Jones' Moon, brings with him a wealth of contacts from his time at Molinare.
"Mark post-produced 175 films while he was at Molinare," explains Moore. "He has an amazing network… Most of the smaller production companies working within the EIS structure don't have the contacts that Mark has.They haven't got 10 years at the heart of the business."
Most ambitious project
The outfit is now about to launch its second EIS slate, with grey-pound comedy Gran Theft Ortho a top priority. Written by UK TV presenter Nick Knowles with Jeremy Sheldon and John Miller, the script follows an elderly couple on a bank-robbing spree in the south-west of England after they are ripped off by a pension scheme.
"We are moving towards shooting it in spring next year; it's very well developed," says Foligno, who describes the project as the company's "most ambitious yet", with an estimated budget of $8m. "It is a Full Monty for the period of austerity," adds Moore. "The script really fights back. It's uplifting, without a swear word in it."
Meanwhile, director Roberts is co-writing thriller Keller, about a disgraced New York City cop who becomes embroiled in a murky underworld when he arrives in London to repatriate the body of his recently deceased young son. "It's a noir thriller," says Roberts. "It's in the £2m-£3m [$3.2m-$4.8m] range, trying to replicate the Luc Besson/EuropaCorp model."
MoliFilms' own model is taking shape; the next few films will confirm it. "We are evolving. If you don't change you don't survive, so we've adapted to the landscape," concludes Roberts.
"Fundamentally we just want to make good British films, whatever the genre."