In just four years, Armory Films has gone from humble genre origins to awards contender Mudbound, which plays as a TIFF Gala on September 12. Jeremy Kay meets the co-founders of the fast-maturing company
When the lights went up at the Eccles Theatre in Sundance after the world premiere of Mudbound, Chris Lemole says he and Armory Films co-founder Tim Zajaros cried. Park City premieres can be emotional affairs, yet this was more than the usual cocktail of altitude and post-holiday-season cheer. The Los Angeles-based producer-financiers knew they had raised their game.
It was four years since Lemole and Zajaros teamed up, and Dee Rees's post-Second World War race drama, which plays as a Gala Presentation in Toronto, was a far cry from their first feature, Zombeavers. "We love that movie," Lemole says of the cult genre hit, "but the movies we're making now are quite different."
Several years on, with the same coterie of mostly east-coast investors still in place, the partners have emerged as an industrious company with eclectic taste. "This is not a business that lets anybody in — it took a while," Lemole says. "We've grown a lot in a short space of time after people started taking us seriously. It wasn't easy in the beginning but it's taken a chunk of time."
Armory Films, whose principals enjoy a close relationship with crusading producer Cassian Elwes with whom they launched Zeal Media, arrives in Toronto with another film besides Mudbound.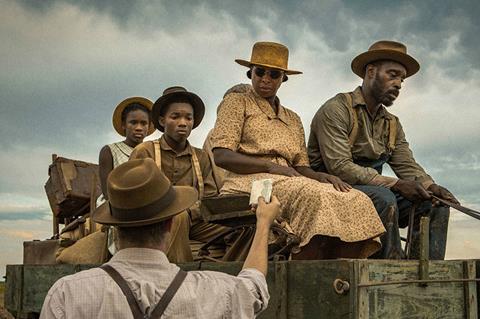 They fully financed Midnight Madness entry Mom And Dad, starring Nicolas Cage and Selma Blair. The satire shot in Kentucky during summer 2016. The Fyzz Facility is the debt partner and XYZ Films served as executive producer and represents global sales, handling US rights with CAA.
"It was a ridiculous idea from Crank creator Brian Taylor," Zajaros says. "The whole film is based on parents reacting violently to their own children… It's not like The Purge, it's a lot more fun and funny."
Mudbound was a tougher shoot, filming on location in Louisiana and Hungary in June and July 2016, when Garrett Hedlund, Jason Mitchell, Carey Mulligan and the crew had to contend with humidity, snakes and an exacting director. "Dee is such a perfectionist and when she says she wants something, it's hard to say no," Lemole says, adding with a chuckle that at times they "had to be producers".
When Kyle Tekiela, the editor on Armory Films' second feature, the Cabin Fever remake, brought in the Mudbound script in January 2015, it proved irresistible and they talked it over with Elwes. Joule Films held the rights and wanted to make a $5m-$6m feature, but Elwes thought it should be bigger, so Armory Films funded half the equity and brought in Charles King's ambitious financier-producer Macro for the balance. It lived up to the hype and Netflix finally pounced in Park City, paying $12.5m for the US and multiple territories.
"Netflix are fantastic partners," Zajaros says. "I feel they love this film as much as we do. They're giving this a huge awards push."
Armory Films recently wrapped principal photography in Savannah, Georgia, on The Peanut Butter Falcon, a contemporary adventure imbued with the spirit of Mark Twain that stars Shia LaBeouf and Zachary Gottsagen, who has Down syndrome. "Shia kept saying he had never had an experience like this on any movie," Zajaros says. "[Gottsagen] cannot help put a smile on your face."
Production was even tougher than Mudbound. There was the Deep South summer, not to mention the day-to-day considerations concerning Gottsagen, and LaBeouf's arrest for disorderly conduct and subsequent tirade against police officers, which went viral.
"[Shia] is the first to tell you he has to keep his nose clean and it breaks my heart that all the public knows [about his business]," Lemole notes, insisting the incident did not cause any production delays. "But he worked so hard and developed a great bond with Zach."
Armory Films has fully financed two other projects in post. Crime thriller Billionaire Boys Club stars Ansel Elgort, with Good Universe handling international sales and CAA representing US rights. XYZ Films handles global sales on Mads Mikkelsen survival thriller Arctic, and jointly represents US rights with CAA and UTA Independent Film Group.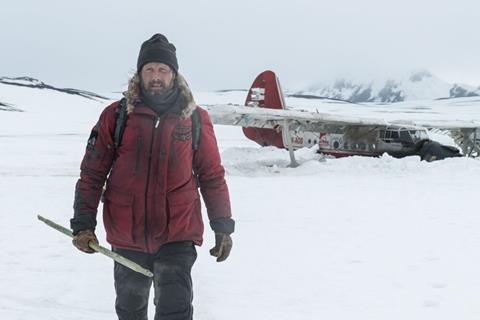 "It became hard to get your film noticed," Lemole says. "While there are more avenues, it's getting tougher and the margins are getting thinner. You have to be responsible to make the right movie for the right price."
Zajaros agrees. "It's really all about the material. People get excited about something that has a star but you must be disciplined and say yes to the right thing."