The sales agent supremo talks about an office in the red-light district, her top TV recommendation and what Quentin Tarantino would bring to a biopic of her life.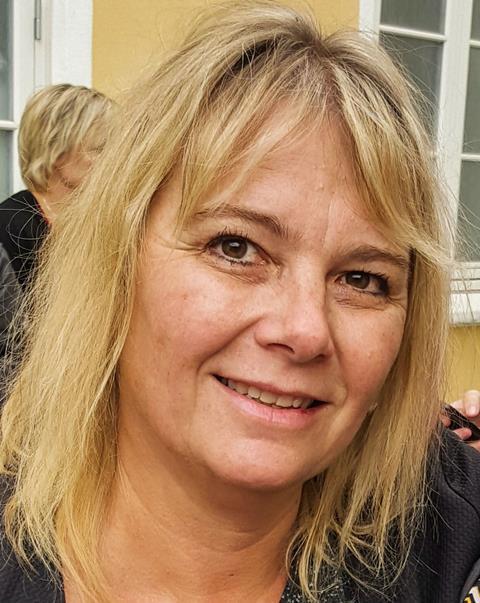 Susan Wendt is managing director at Copen­hagen-based TrustNordisk.
She was working at Nordisk as head of sales when the company merged with Trust in 2008 to create one of the largest sales companies in Europe.
In the following years, TrustNordisk's slate has included works by directors including Lars von Trier, Susanne Bier, Thomas Vinterberg and Lukas Moodysson.
Wendt is also a board member of Europa International, serves on Rome's MIA film advisory board and is a mentor for industry talent scheme Inside Pictures.
TrustNordisk handles sales for two of this year's international Oscar submissions: May el-Toukhy's Queen Of Hearts from Denmark and Hans Petter Moland's Out Stealing Horses from Norway.
Upcoming on the slate are Vinterberg's drinking story Another Round, Amanda Kernell's drama Charter, disaster film The Tunnel, family title The Ash Lad — In Search Of The Golden Castle and Fenar Ahmad's action-adventure Valhalla.
What is the first thing you do when you arrive in your office each day?
I take a tour around the offices saying good morning and then brew a strong cup of coffee. I take it black and strong. If we're somewhere like Cannes, I like the peace and quiet in the morning, which often means that I'm the one preparing breakfast for the team. It's in contrast to those people who say they go jogging every morning.
What was your first job in the film industry?
Oh, that was in the days when communication was with a fax machine. I started as sales manager at Nordisk Film International Sales, which at that time was based in the red-light district of Copenhagen and you never knew who was outside the entrance. Before that, I had been selling fantastic Scandinavian furniture.
What was your favourite film growing up?
E.T. The Extra-Terrestrial is probably the film I remember as the most distinguished one. I saw it in the cinema and cried terribly. What I loved about it were the friendships and relationships. I didn't see him as an alien. I just saw him as a lonely character.
What do you like best about your job?
You never know what the day brings. That can be both good and bad… but is never boring
Of what are you most proud professionally?
I am proud of working with a great team and getting a variety of mainly Nordic films out into the world. I'm also proud of having so many working partners that I also consider to be friends.
In terms of a specific film, I was so proud of Christoffer Boe's debut feature Reconstruction back in 2003. We didn't know if it would be ready for Cannes or not so we had a sort of working group helping Christoffer get it ready in time. We had a cut to show Cannes, and it was selected for Critics' Week where it won the Camera d'Or and sold to every corner of the world. That wouldn't have happened if we hadn't pushed it. It wasn't that long after I had joined the industry and it was so rewarding working frame by frame with a filmmaker.
What is your favourite festival/market and why?
That's not an easy question to answer but I would probably say Toronto. It has a good combination of being able to watch a variety of films, combined with business and an area where you feel secure out in the street. I do miss hanging out at Bistro 990, in the old days when the industry was at Sutton Place. If anyone can find the new Bistro 990, I want to know.
If you didn't work in film, what job would you do?
Something with food. I love cooking and creating new dishes but have far too little time for it.
What's the one TV series everyone should watch this year?
My favourite right now is Dark. I love that it's mysterious and scary. It has a bit of what they've done in Stranger Things while being a bit more grown up.
Where do you go to unwind?
I go with my family to a basic summer house with really bad connection both for phone and wifi. There we can look out on the seaside as the house is just 50 metres from the water.
Who would play you in the biopic of your life and who would direct it?
I would love Trine Dyrholm to play me and Tarantino to direct, so he can spice it up a bit.