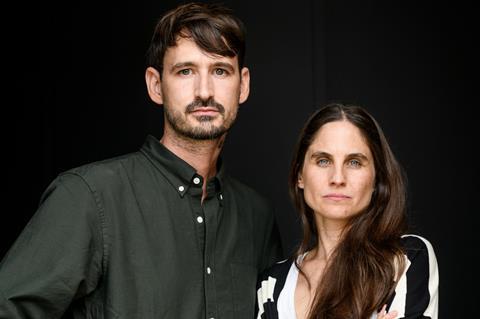 Carajita, the second feature by writer/directors Silvina Schnicer and Ulises Porra, intertwines a coming-of-age story with a visually stunning and disturbing look at privilege. It received a special mention at this year's San Sebastian from the New Directors jury.
Schnicer and Porra shot the film on location in the Dominican Republic in early 2020, but the pandemic forced the set to close for a few months. However, the filmmakers took the opportunity to use the delay and rethink elements of the storytelling.
"We started rewriting, partly because the budget took the hit of pausing and because starting to work on the edit allowed us to reconsider some aspects of the project," Porra explains. "We wanted to be subtle in the editing, but visually the film has more sugar, shall we say, it's more voluptuous. We asked the crew to turn it up a notch."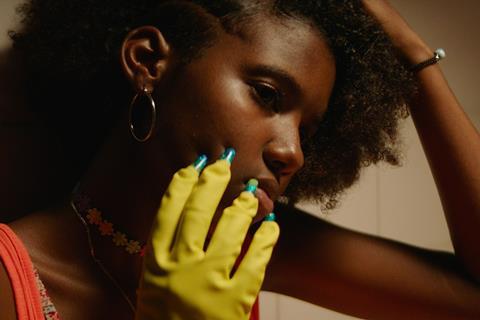 The film focuses on the relationship between a nanny and the daughter of the wealthy family for whom she works. It was set up as a co-production between Wooden Boat Productions of the Dominican Republic and Pucara Cine of Argentina. International sales are handled by Spain's Bendita Film Sales.
Schnicer, who hails from Argentina, and Barcelona-born Porra became familiar with the ins and outs of film sets by working in the art department. They started calling the shots with their first feature Tigre, an Argentinian production that was also selected for the New Directors section in San Sebastian in 2017.
"Neither of us studied film. We got into cinema working in set design," says Schnicer. "Ulises is also a painter so he is sensitive to the use of light, colour and composition."
A couple in life, they carefully choreograph the dynamic of co‑directing. "We take time to discuss things in depth and to be on the same page," says Schnicer. "This starts in the writing phase so when we get on the set we know what we want, keeping open to change."
The two are based in Catalonia and are now working separately for the first time: Schnicer on drama La Quinta, while Porra is developing the screenplay of a project called Under The Same Sun, a period film also set in the Dominican Republic, that he will direct.