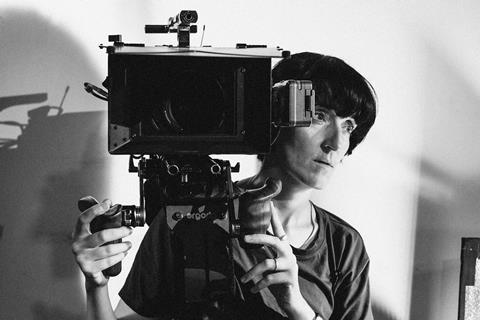 The Portuguese director of Wolf And Dog is enjoying experimenting with form and story with an acclaimed move into fiction
Winner of the Giornate degli Autori director's award at Venice this year, Wolf And Dog is the first fiction feature from Portuguese director Cláudia Varejão, who has already won awards for her documentaries. It centres on a young woman, played by Ana Cabral, struggling to define herself between the traditions of the Azores island of São Miguel and her burgeoning desires.
Supported by the Portugal-based Calouste Gulbenkian Foundation, Varejão participated in the creativity and artistic creation programme at Berlin's DFFB film school. She also attended the São Paulo International Film Academy and studied photography at Lisbon's AR.CO.
Varejão's previous feature-length works Amor Fati (2020), Ama-San (2016) and No Escuro Do Cinema Descalço Os Sapatos (2016) were all documentaries and as a filmmaker, she plays fast and loose with the distinction between fiction and documentary, a perspective that can be traced back to her childhood.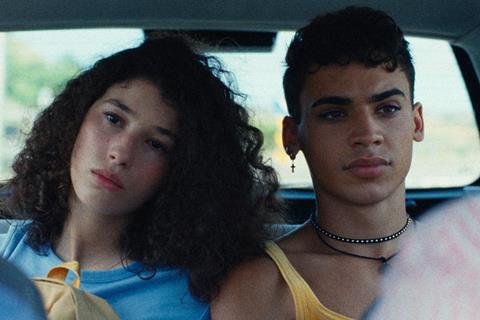 "With my first video camera, I started making small home movies with my family and friends," she explains. "I always carried the camera with me. It was such an intimate object that I didn't even realise it could reveal my future."
Although she watched films with her family growing up in Porto, Varejão initially felt like her films were not "real" cinema: "For me, what I did with my camera was closer to a graphic diary than to the perfection of the cinema."
But it was this diaristic approach that stimulated her the most. The move into the more fictional approach of Wolf And Dog has showed her fiction could be "a place of freedom" which allows for "experimentation beyond reality."
"If a certain person I film belongs to a social or sexual minority, and feels imprisoned and unprotected in their daily lives," she adds, "they can free themselves in a fictional context. Cinema can free lives."
Wolf And Dog is produced by Portugal's Terratreme and France's La Belle Affaire. Paris-based MPM Premium is handling international sales.
Varejão is now writing her next feature, and is in pre-production on a short film titled Kora, about female refugees all connected by the fact that each carries in her wallet a portrait of someone they love.