Garcia discusses her Martion Cotillard-starring Cannes Competition title.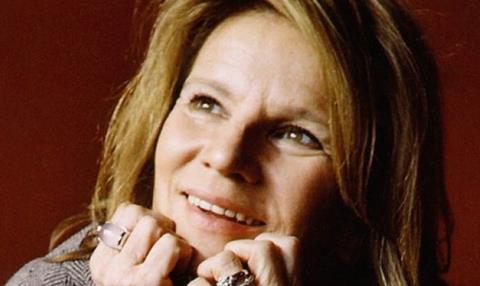 French director and actress Nicole Garcia is back in Competition at Cannes Film Festival for a third time with 1950s-set From The Land Of The Moon (Mal de Pierres) starring Marion Cotillard as a woman caught between a loveless, provincial arranged marriage and a passionate, impossible affair. The film is adapted from Milena Augus' 2006 novel From The Land Of The Moon.
Screen: What drew you to the book?
Nicole Garcia: There was something in the destiny of the central character that interested me. The force of her passion leads to her being branded as mad. Her desire for an all-consuming love is perfectly within her rights but in that period it was unacceptable and even today we continue to condemn female desire when it is excessive.
Why did you choose Marion Cotillard for the main role?
When I thought about who could play this role, I couldn't think of anyone else. There is something mystical about Marion. She has a sensuality in this film which is very rare in cinema.
How did you get her on board?
Long before I got around to adapting it, I'd met Marion in the street and told her about From The Land Of The Moon, saying "I've just read a book in which you could be the heroine."
When I finally sent her the script, years later, she replied immediately, "I want to do it. The role of Gabrielle, it's me."
Does your long career as an actress help you as a director?
I think it's one of my biggest advantages, not in terms of the mise en scene, but more in directing the actors. I know what can help, even when I'm writing.
What are you working on next?
I'm currently developing a thriller, also revolving around the eternal triangle of a woman and two men, but with younger characters.
Will you be working with From The Land Of The Moon producer Alain Attal again on the project?
No, this time it will be with Philippe Martin at Les Films Pelleas. I'm also a woman between two men [laughs].