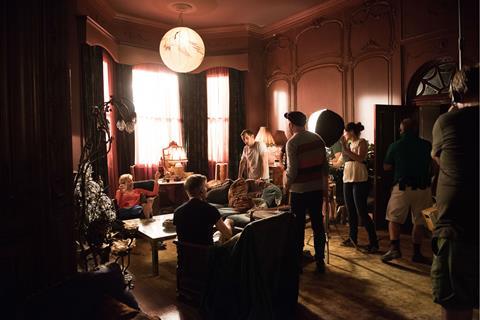 Barbara Broccoli's latest production, starring Annette Bening and Jamie Bell, tells the real-life love story of a Hollywood legend and a young Liverpudlian theatre actor. Wendy Mitchell reports.
Peter Turner has a small part in Film Stars Don't Die In Liverpool, playing a theatre stage manager. Yet the unassuming Liverpudlian actor and author has a bigger role in the overall production: the film is based on Turner's memoir about his romance with Hollywood actress Gloria Grahame and their intense bond when she fell ill with cancer.
During the film's shoot in summer 2016, he had the simultaneously "poignant" and "odd" experience of looking on as Jamie Bell, playing Turner's younger self, brought Gloria (Annette Bening) on to the stage for a moving scene. "It makes me a bit shivery to realise it was all about me," Turner tells Screen International during a set visit in Liverpool.
A-list producer Barbara Broccoli shares Turner's enthusiasm. "It's a dream come true to make this movie. I just loved the romance of the story, and I love Gloria's fascination with Liverpool," says the veteran James Bond producer, who has wanted to make the film for more that two decades — she knew Turner socially in the early 1980s and had even met Grahame with him.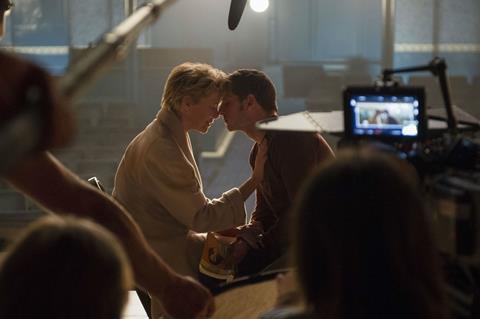 In 2010, Colin Vaines (Coriolanus, Gangs Of New York) returned to freelance producing and remembered the project when it had been set up at Columbia in the 1980s. He heard Broccoli had the rights again, and contacted her. They hired Paul McGuigan (Sherlock, Lucky Number Slevin) to direct based on a script adapted by Matt Greenhalgh (Control).
Vaines pays tribute to McGuigan's vision for the film, which is set from 1978 to 1981. "He had a completely brilliant concept of memory and a sense of playing with it — mirrors, reflections, old Hollywood. It's a very accurate version of the book but made even more cinematic."
The director has crafted some inspired transitions between scenes and across the film's timespan, as he explains: "We have a disciplined way of telling the story. For example, one shot moves from Liverpool to LAX [airport]. That's how memory works. We also play with techniques used in film noir."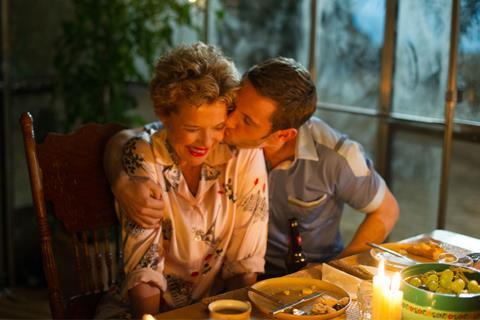 Vaines pitched the feature to his former Miramax colleague, Liverpool-born Stuart Ford, then CEO at IM Global, which handles international sales and co-financed the project (also backed by private equity). Before the film's Toronto launch, Sony Pictures Classics snapped up rights for North America, Eastern Europe, Germany and Asia pay television, and Lionsgate UK will release it on November 17 — good timing as Bening's performance is already spurring awards-season buzz.
The cast also includes Vanessa Redgrave, Julie Walters, Kenneth Cranham and Stephen Graham. Crew includes up-and-coming cinematographer Ula Pontikos (Lilting), production designer Eve Stewart (Les Miserables) and editor Nick Emerson (Lady Macbeth). Broccoli was also able to draw on some of her Bond collaborators: costume designer Jany Temime, make-up and hair designer Naomi Donne and casting director Debbie McWilliams.
The real deal
For Turner, Bening's casting was crucial and he believes Grahame herself would have approved. "Annette is not just a film star, she's the real deal, and so was Gloria Grahame," he says. Broccoli agrees: "Annette is one of the most extraordinary actresses ever. We have been talking to her about this role for 20 years."
Bell was especially keen to work with Bening. "It seemed like an opportunity to do a two-hander with such a great actress," he says. "It's not been an easy role to tackle. A lot of the scenes are very intense. You're dealing with themes of goodbyes and illness. And if everything is grounded in reality, it's not sentimental. There is a lot of humour in the darkness."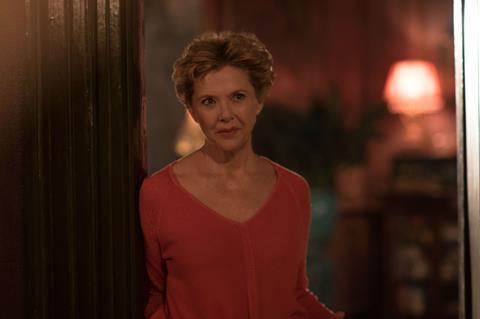 "It's not a film about an old lady dying," emphasises McGuigan. "It's about a woman with vitality and energy."
Having Turner on set from time to time was invaluable, according to Broccoli. "Peter is the heart of the whole story," she says. "He still carries Gloria with him." Bell agrees: "To see him around the set is a reminder that this happened to someone real."
Broccoli has been impressed by her first shoot in Liverpool. "It's really important to me, being involved in the British film industry, that we support the film community outside of London," says the producer, who was on set every day of the six-week shoot (in Liverpool, London and at Pinewood Studios), mucking in with unglamorous jobs such as making tea for the extras. "We are operating on a smaller scale than Bond but everyone is working so hard."