Michael Pearce's debut feature Beast, set on his native Jersey in the Channel Islands, will premiere today in Platform. Wendy Mitchell reports from the set.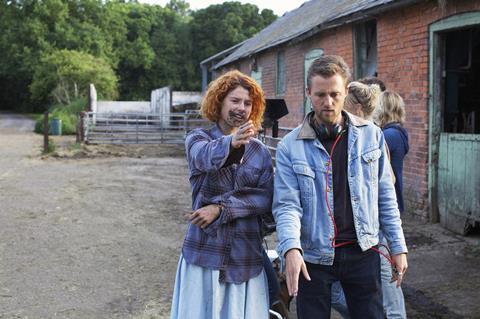 It is not often you see a British director donning a wetsuit, and even more rare that he looks comfortable in it, striding across a rainy beach. It is August 2016, and Michael Pearce is on a Jersey beach about to shoot a love scene in cold water. Pearce grew up surfing on the island — which is in the English Channel off the coast of Normandy, France — so he is very much in his element, desperate to show off the seaside caves he used to explore as a boy.
Now based in London, the writer-director can more easily see the island's contradictions. "It's idyllic," he says. "I had a great childhood, there's something almost fairytale about the landscapes, and the freedom you have as a kid. The other side of it is that on any island you can feel suffocation. You want to escape from it."
Both sides of Jersey are on display in Pearce's debut feature Beast, which is about an emotionally stifled young woman who falls in love with a mysterious man who is later suspected of a series of murders. It flips the usual serial-killer story, focusing on the woman falling in love.
"There are so many great procedurals in film and TV, and studies of psychopaths, but you'd only have one scene about the woman involved with them," Pearce explains. "This is about the psychology of doubting [your partner] and also doubting yourself."
Pearce has been living with the story for many years. He studied at the Arts Institute in Bournemouth then the National Film and Television School, and made a series of award-winning shorts including Rite and Keeping Up With The Joneses; he was chosen as a 2011 Screen Star of Tomorrow.
All the while he had been thinking about Beast, which came to life with the support of the BFI Film Fund, Film4 and producers Kristian Brodie of Agile Films and Ivana Mackinnon and Lauren Dark of Stray Bear Films.
Beast will premiere in Toronto's buzzy Platform section; Protagonist Pictures handles international sales.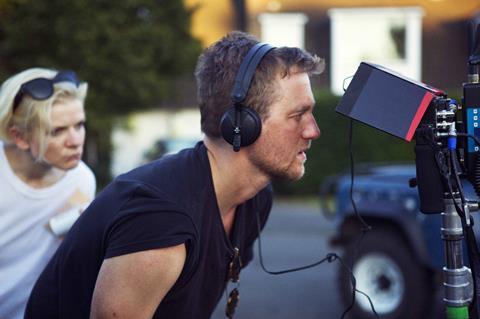 Beast rises
Brodie met Pearce about six years ago and immediately thought, "He's clearly a very serious director with a clear idea of what he wants to do." He was impressed that Pearce had an ambition to do a project that, while retaining integrity, would also appeal to an audience: "He wasn't going down the social-realism route." The pair took the project through TorinoFilmLab and then brought the other partners on board.
The team describes Beast as a "dark fairytale" — a tense drama with romance as well as genre elements. As Mackinnon says: "Michael's reference points are films like Martha Marcy May Marlene and Animal Kingdom, authored but incredibly engaging movies." Pearce agrees: "A film can have psychological complexity, and that doesn't disqualify it from engaging with an audience."
Because the Channel Islands have no film tax credit, the production could not afford to shoot the whole picture on Jersey. Beast shot for four weeks in Surrey, because that "home counties look" is similar to the look of the island's homes, before finishing the shoot with eight days on Jersey. "It's challenging because there's not a precedent for film shooting here," Lauren Dark explains, while keeping an eye on her iPhone for minute-to-minute weather updates that will determine their outdoor shooting on beaches and cliffs.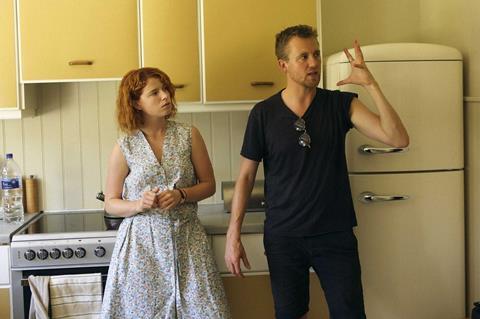 Dangerous minds
Casting director Julie Harkin helped them find two up-and-coming actors, Jessie Buckley (TV's War & Peace and Taboo) and Johnny Flynn (TV's Genius, Clouds Of Sils Maria); the pair came with Pearce to Jersey to explore the island ahead of rehearsals in London.
Mackinnon explains the actors and key creatives met with psychoanalysts during development and pre-production to understand the psychology behind these characters. "As a writer and director, Michael has a genuine interest in human psychology," she says. "He's interested in female characters in a way a lot of men are not."
Buckley was hooked by her multi-layered character. "It's so rare for a female character like that to come along. I was moved by it, I was scared by it, I was excited by it," says the actress, who describes Moll as "27 but stuck at 14, living in a prison-like existence… Her vulnerability makes her strong. She faces up to what she's afraid of."
Flynn was similarly intrigued by his character, Pascal: "Sometimes he's a bit mysterious and we're not sure where our allegiances are with him."
Pearce gave him a "detailed backstory" for the character and also guided him to look at films with enigmatic male characters — Michael Shannon in Take Shelter, Oscar Isaac in A Most Violent Year and Chris Cooper in Adaptation.
Pearce's homegrown passion for his story created an inspired and relaxed atmosphere on set, as not even the junior crew are grumbling as they lug equipment down 100 steep steps to the beach, sometimes in the rain. As Dark says: "He's so clear about what he wants, he has a real clarity of vision… it's a very special world he's created."
Buckley discovered another bonus of filming in Jersey. "You break for lunch and everybody goes for a swim," she says with a grin.