In 2013, Screen profiled a new generation of business-to-business websites seeking to capitalise on rapid technological changes in the industry. Colin Brown reports on how far things have come.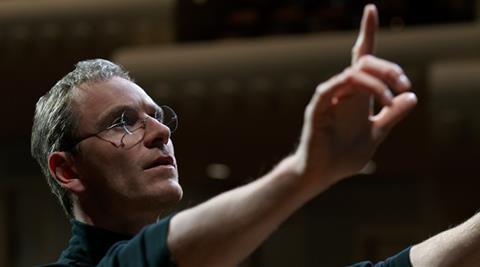 Click Bait:
Colin Brown highlights 12 online services aspiring to assist with everything from financing and rights management to screenings and networking.
'We are like a Swiss army knife or a map. In some hands it will just be a toy — or worse. In others, it will lead to progress'
Tomas Prasek, Eventival
The extent to which tech culture has seeped into film industry consciousness will become evident this month with the release of Danny Boyle's highly anticipated Steve Jobs. Unlike so many Hollywood biopics, this is not your typical life-spanning chronicle designed to show greatness in the making. Instead, Aaron Sorkin's screenplay examines Apple's iconic leader through the backstage events leading up to three seminal keynote presentations. Not only have tech titans become household stars, it seems that even their product launches are considered sexy enough for film audience consumption. Tech is very much the mainstream now and Hollywood is happily riding in its global wake.
Indeed, Boyle's film arrives at something of a watershed moment in terms of cinema's relationship with those start-up entrepreneurs bent on creative destruction and business disruption. Four years ago — just weeks after Jobs succumbed to pancreatic cancer — Screen profiled more than a dozen business-to-business websites that had sprung up to address the industry's various operational pain-points. In contrast to their belligerent peers in Silicon Valley, these pioneers all started out cautiously. They had good reason for tiptoeing around industry conventions and playing nice with the film hierarchy. To talk openly of predictive data analytics being applied to storytelling, for example, or of synthesising face-to-face sales meetings through online exchanges was to attack the romantic, humanistic core of cinema. But go to an industry reception today and you are just as likely to be serenaded with the elevator pitch for the next Airbnb or Uber-inspired concept as you are for the next Imitation Game.
"Four years ago, if you told people you were building an online marketplace, you would get a response akin to 'great idea, it will never work!'," observes Steven Polster, CEO of media licensing company RightsTrade. "Today, the scepticism has nearly evaporated. Some of the same clients who swore they would never be comfortable listing their 'avails' are now our biggest supporters."
Up in the cloud
Certainly, based on interviews with the CEOs and founders of many of the same companies Screen profiled four years ago, it is clear that cloud-based tools and platforms are now firmly woven into the industry fabric. Professional livelihoods no longer feel as threatened. "For the most part the companies we work with, large and small, embrace new technology — so long as it solves their problems," says Rob Delf, CEO of Rightsline Software.
However, there remains a wellspring of residual fears, particularly among the incumbent players. "There's a lot of mistrust from content owners that we have inherited from older industry practices where many people got burned with empty promises," says Klaus Badelt, the film composer who also co-founded the self-described 'Super VoD aggregator' Kinonation. "You need to make everyone comfortable on this ride, and resist the urge to pull the rug from under them, no matter how exciting the revolution is. So there's a lot of education we're doing, in addition to the actual product we have built."
Part of that education is steering audiences away from video tools they may already be familiar with from home usage, but that are ill-suited to the business rigours of cinema. "Despite their concerns with regard to piracy, some professionals turn to well-known consumer video solutions. They ignore how very easy it is to download files from these platforms," says Jérome Paillard, executive director of Marché du Film and its Cinando site.
According to Vincent Bruzzese, founder and CEO of entertainment research firm C4, "There are two barriers to overcome when introducing new tools and/or technology into any industry: generating an understanding of, and comfort level with, their use and proving their effectiveness. The first barrier is an effect of time and repetition, but the second one is harder to overcome. We speak as if these tools have been perfected but they haven't — as an example, measurement of social media 'buzz' and the implications of it are wrong more often than they are correct."
Also on an educational mission is Slated, the film financing and introduction platform that uses algorithms to help score the strength of scripts and film packages to make it easy for 'syndicates' of investors to align themselves behind the hottest projects on its site. While humans are employed to read and assess the scripts, statistical analysis is then applied to their insights in order to project probable market outcomes. "Being data-driven and creative are not mutually exclusive. In fact it allows for more rapidly detecting quality, original material," insists Slated CEO Stephan Paternot. "Since launching our project scoring system we've seen countless first- and second-time film-makers surge up the rankings due to their great script scores."
Tech evangelists
'Some of the same clients who swore they would never be comfortable listing their "avails" are now our biggest supporters'
Steven Polster, RightsTrade
Four years ago, the idea of using Moneyball-style computational horsepower to create some kind of objective currency for evaluating material would have seemed anathema to the film business world. Most still preferred 'film comps', pre-sales estimates and other subjective hunches. But if there are still cries of heresy today, those voices are being drowned out by the tech evangelists. "I used to have a huge moral dilemma when I thought what people like Orwell or Huxley would say about the standardisation of processes and unification of information. But not any more," says Tomas Prasek, co-founding director of software company Eventival. "We are like a Swiss army knife or a map, and like every tool it's beyond good and evil. In some hands it will just be a toy — or worse. In others, it will lead to progress."
Apple's own evolution is as good an illustration as any of this potential. What began under Jobs as a personal computer manufacturer has grown into the world's largest public company. By all accounts, Apple is now mulling a move into the creation of films and TV shows. If content production feels like a hubristic over-reach, then it's worth recalling that Jobs was also the man behind Hollywood's most consistently successful business start-up in recent memory: Pixar. And since then, Apple has kept accumulating years of viewing data and entertainment payment histories from one of the largest and most loyal customer bases on the planet.