The longlist of entries for consideration in the foreign language Oscar category is a feast of cinema from film-makers around the world, including several established masters, a strong crop of newcomers and one or two surprises.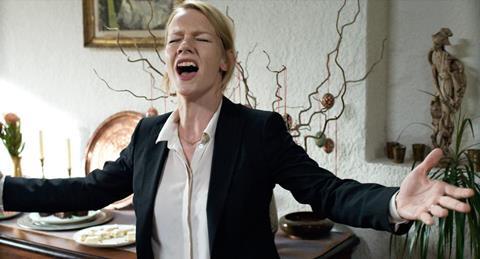 Profiles of the 85 submitted films:
With 2016 marking the 60th anniversary of the foreign language Oscar, first awarded to Federico Fellini's La Strada in 1957, it is particularly fitting that it's also the year in which a record number of films were submitted to the category for the 2017 Academy Awards. Of those 89 submissions, 85 are vying for nomination, up from the previous high of 83 in 2014.
That increase is surely indicative of the strengthening global industry, in which a growing number of countries are able to produce engaging films that not only satisfy the Academy's eligibility criteria, but also play well on the international stage. A burgeoning region for film-making, the Middle East has delivered some of this year's most enthralling fare, including Iran's Cannes Competition entry The Salesman (directed by Asghar Farhadi, who won the country's first ever award in this category for A Separation in 2012) and Lebanon's Very Big Shot, which made a splash at the 2015 BFI London Film Festival and played in Toronto's Discovery section the same year.
They are competing against a slew of hotly tipped European titles including category front-runner Toni Erdmann. German film-maker Maren Ade's social comedy about the awkward relationship between a father and daughter has won awards from Brussels and Norway to San Sebastian and Cannes (where it played in Competition) and leads the pack in European Film Award nominations, with five including best film.
Similarly lauded are French submission Elle, directed by Dutch veteran Paul Verhoeven; Pedro Almodovar's Spanish submission Julieta; Swiss hopeful My Life As A Courgette, a stop-motion animation from Claude Barras that has taken gongs at San Sebastian, Warsaw and Annecy; and UK entry Under The Shadow, a politically astute chiller from Iranian-born film-maker Babak Anvari.
If one thing is clear in this record-breaking submissions year, it's that international film-making is positively thriving. So much so that, while frontrunners are emerging, it's difficult to predict an eventual winner; something that's likely to remain the case even when nominations are announced on January 24.
- Nikki Baughan, contributing editor
Profiles by: Charles Gant, Tom Grater, Tim Grierson, Allan Hunter, Jeremy Kay, Geoffrey Macnab, Lee Marshall, Matt Mueller, Ian Sandwell, Andreas Wiseman, Silvia Wong and Nikki Baughan