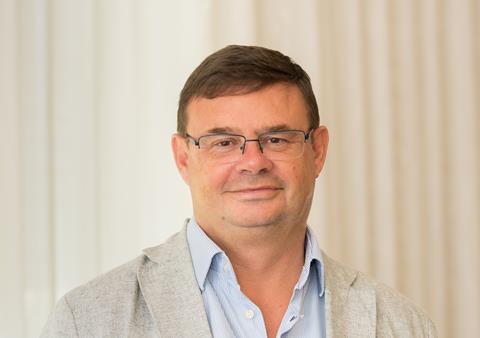 The second edition of the Hainan Island International Film Festival (HIIFF) has launched a new film market, H!Market (December 2-5), which is taking place at the convention centre of Mangrove Tree Resort World Sanya Bay.
Film market and international sales veteran Pascal Diot came on board in June as market consultant. He is also currently the head of the Venice Production Bridge and an advisor to Japan's TIFFCOM contents market.
How would you describe the inaugural H!Market?
We aim to position the new H!Market as a new hub in China and Asia. On the one hand, the H!Market is a new platform that caters to the needs of producers with its large selection of Chinese IPs [intellectual property such as novels and games], the presence of national and regional film commissions and the new H!Action co-production market for the discovery of new Chinese projects. On the other hand, we didn't forget that the fundamental activity of a market is selling and buying, and we have numerous sales agents and distributors in attendance.
How did you attract potential exhibitors and buyers to the new market? What are the major components that set it apart from other Chinese film markets?
More and more producers, be they Asian or not, are looking for international co-productions opportunities. They will find it useful that our market could offer them a complete chain of production resources. For example, we are showcasing and exhibiting Chinese IPs, with the presence of big Chinese players, which is happening for the first time at a market in [mainland] China. When it comes to filming locations, most of the non-Asian producers aren't always aware of the wide variety of options in Asia. Therefore, it's important for film commissions to promote their countries and present their incentive schemes.
We are happy that, as a first edition, we have attracted more than 130 companies from 24 countries, which bring with them more than 300 professionals for the exhibitors' side. Some 21% of the exhibitors are international and 79% are Chinese. Our key exhibitors include China Film Archive, Youku X Taotickets, UniJapan, Japan Film Commission, Toei, Hainan GIIIIK Creative Cultural Development and Shanghai Howling Culture Communication, just to mention a few.
Around 300 buyers are expected, of which 80% are from China and 20% international. We are inviting some of the buyers, but we're not able to fly all of them in. We are thus honoured that some of them are coming at their own expense.
What do you find interesting about launching film markets?
What is interesting for me is to find the inner DNA of each market and develop it in an original way. The audiovisual industry is constantly changing and we have to adapt ourselves to predict what would be of interest to the professionals. Each market is different and that's what makes it interesting and challenging for me.
Is it your first time running a film market in China?
HIIFF artistic consultant Roger Garcia, whom I've known for many years, recommended me to the festival for the creation of the market here. Yes, it's my first time and fortunately for me, I have been to China several times. I know a little bit how it works so I didn't have any real surprises. Having a fully dedicated team helped me a lot. Nothing would have been possible here without the wonderful job by the market manager Xing 'Desmond' Tianyu and his two main collaborators Han 'Spencer' Binglu and Yan 'Chelsea' Qian.