To follow up Oscar winner Ida, Pawel Pawlikowski once again delved into his country's past, with a love story unfolding during Poland's troubled communist era. Screen speaks to the director and his UK producing partner Tanya Seghatchian.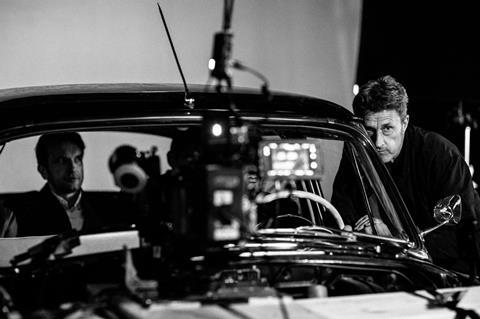 Pawel Pawlikowski is not overly fond of the 21st century. Since he moved back to Warsaw in his native Poland to make Ida in 2012, after living most of his life in the UK, he finds himself being drawn increasingly back in time.
"It's what happens with age sometimes," says the 61-year-old filmmaker sanguinely, if a little prematurely. "You understand less and less what's going on around you. Or, rather, you just watch it [time] and don't know what to do with it. You find the past is interesting and that it holds a lot of keys to the present. I suppose I also have a lot of unfinished business. My history, my parents' history, this country…"
Ida won the Oscar for best foreign-language film in 2013 and was about a young nun in 1960s Poland confronted with the truth of her family's actions during the Second World War. Cold War is Pawlikowski's second feature to be set in a colourless post-war Poland and is a more personal film altogether, loosely inspired by the story of his parents' relationship. Lovers Wiktor and Zula, played by Tomasz Kot and Joanna Kulig, are brought together in a Polish folk-music ensemble — and as the group slowly becomes co-opted by the communists, the couple make plans to defect to the West.
The director had been "noodling", as producer Tanya Seghatchian puts it, for more than a decade with the idea of a story about lovers across the Iron Curtain. "At the time, Pawel didn't have the key to how to make it — nor did I know how to make it effectively in Poland and in Polish," she recalls.
"It all seemed a bit complicated and too close to the real story, which was very messy and took 40 years to resolve itself," Pawlikowski explains. "I didn't want to literally write a biography of my parents but they are like the couple in the film. They both died in 1989, just before the [Berlin] Wall came down. And then, with time and age and moving to Poland, and an idiom that I evolved in Ida, I realised I could do it."
An enduring partnership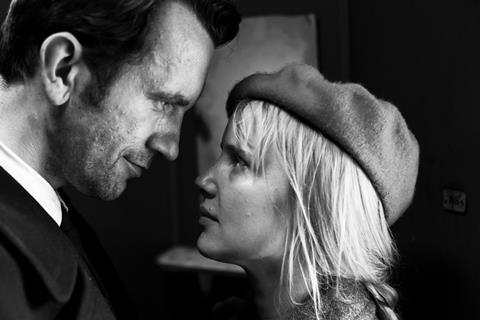 Pawlikowski and Seghatchian had known each other since they shared an office at the BBC in London in the early 1990s.
Seghatchian then went on to work at Heyday Films as the development executive who first alerted her boss David Heyman to a just-published book about a schoolboy wizard called Harry Potter. She also served a stint as head of the Development Fund at the now-defunct UK Film Council, and then as head of the BFI Film Fund. She also executive produced the first series of The Crown.
The first time Pawlikowski and Seghatchian formally worked together was on My Summer Of Love, the film that launched the career of its young co-star Emily Blunt, in 2004. They now run London-based Apocalypso Pictures, through which Seghatchian co-produced Cold War with Ewa Puszczynska of Warsaw-based Opus Film, which produced Ida.
"Cold War was much more ambitious and likely to be more expensive than Ida," says Seghatchian of the $5m-plus project. "Ewa and I knew we wanted to bring on both the British Film Institute and the Polish Film Institute, and to look for other financing partners outside those two territories."
Paris-based mk2 Films, a long-time Pawlikowski enthusiast, wanted to join the project as both producer and sales agency. The UK's Protagonist Pictures also wanted to work with Pawlikowski and so brokered a relationship with mk2 in which the two companies split sales, each taking the territories in which they had the strongest relationships. Film4 joined as an equity partner and Curzon Artificial Eye pre-bought UK rights. Puszczynska secured funding from the Polish regions in which the film shot, and ARTE, Eurimages and the CNC's Aide aux Cinémas du Monde also came in. "It was a film that benefited from every kind of European partnership we could access," Seghatchian explains.
The producers were very clear with their backers that Pawlikowski works in an unconventional and elliptical way. In other words, there is never a final script — he likes to keep it all in play.
"Pawel works with an ever-evolving shooting document, as opposed to a locked script and with lots of coverage," Seghatchian explains. "His process tends to be more fluid. He works with scheduled breaks, so we would shoot for a bit, cut for a bit, rework the shooting document, shoot a bit more, cut a bit more."
Pawlikowski shot for five days, rested for the sixth and cut on the seventh. "I forget the script and just look at my cut," he explains. "A film has its own life, its own visual qualities and its own rhythm. The script is just a means to an end. I tend to under-write, so there's a lot of space for filmmaking. And film­making is the thing. For me, the real script is the finished film."
The process took around a year, as Pawlikowski gave himself six months before the shoot to work on the idea and get to know his actors. The film then shot for a further six months, mainly in Poland with the same Polish crew that had worked on Ida. The production also did four days of exteriors in Paris and a few days in Split in Croatia. Post-production, with substantial green screen work, was then carried out in Warsaw.
The cast and most of the crew were committed to the process the entire time, bar post. In the months before filming, Pawlikowski met Kot and Kulig once or twice a week. "It's a time that helps me understand my film and find the layers in what we're doing," says Pawlikowski. "And it gives them time to get used to the world of the film. I tend not to have very spectacular production gadgetry but money spent on time is money well spent in my case."
He brings the same attention to detail to the shoot, tending to film around two scenes a day. He often films multiple takes of the same shot from the same angle. "I do about 30 takes of what seems to be the same thing, but it's not actually the same thing. It's sculpting this one scene, this one shot," the director explains.
"Tanya and Ewa know this is how it works so they just let me get on with it. And so does my DP [Lukasz Zal] and so do my actors — after a while. At first the actors are a bit freaked out."
Perfectionist approach
Pawlikowski chose to shoot again in black and white as "you look at Poland in the early 1950s and there wasn't any colour", he says simply. "We played with the idea of doing it in some kind of fake Soviet Technicolor, very washed-out greens and reds, but we came to the conclusion it would look too contrived."
Cold War premiered in Competition at Cannes, where Pawlikowski won the best director award. It has opened in Poland, the UK — where it is so far 2018's biggest arthouse foreign-language film, grossing $1.4m (£1.1m) - and France, with Amazon Studios releasing it in the US on December 21.
So does Pawlikowski enjoy the filmmaking process? "Not really. It's very stressful. I can't delegate anything so I'm responsible for everything. Plus, if you keep changing things, you really have to think on your feet all the time. That's why I try not to make too many films, so as not to go crazy. But when it works, there are days when it's great fun."
Pawlikowski is a perfectionist and his own biggest critic, agrees Seghatchian. "The challenges he puts on himself are inevitably stressful because he won't settle for anything less than the best he can do and that everyone around him can do."
That must be a challenge for his producers? "It's a privilege," she says. "In the end, Pawel is my compass and I really haven't ever worked with anyone quite like him. You learn something new every day with him."