Irish actress Charlie Murphy talks to Screen about playing Peaky Blinders' equality activist Jessie Eden.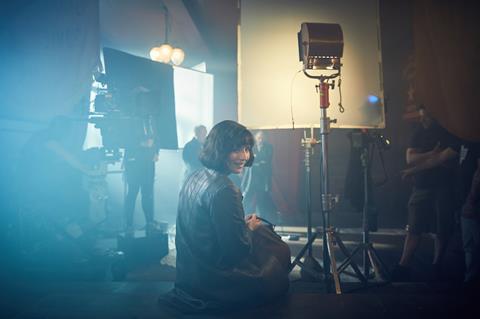 Across its four seasons, celebrated British drama Peaky Blinders has charted the highs and lows of life in the mob-ruled badlands of post-First World War Birmingham, centring on ruthless former soldier Tommy Shelby (Cillian Murphy) and his family's attempts to run the city and profit from its inhabitants in any way they can.
The show is created by writer/director Steven Knight, and produced by the BBC along with Caryn Mandabach Productions and Tiger Aspect. Despite being so authentic in everything from its portrayal of the smog-covered streets of the industrial midlands to the post-traumatic stress suffered by Tommy and his contemporaries, it has been entirely populated by fictional characters - until its most recent season.
The fourth series has seen the arrival of real-life feminist and activist Jessie Eden, who swept in to dominate the story-lines. Her wit and intellect has proved more than a match for Tommy in their dalliances across the factory floor - and in their personal life.
Irish actress Charlie Murphy admits she knew "not a thing" about Jessie before taking the role. "I didn't come across anyone who knew anything about her," she says. "She had just been erased from history."
That's something Murphy, who played Anne Bronte in 2016 TV movie To Walk Invisible: The Bronte Sisters, and has also starred in TV shows Rebellion and Happy Valley, laments as both a surprise and a tragedy, given the work Eden did as an advocate of equal pay for female factory workers.
Eden played a huge part in the 1926 General Strike, in which 1.7 million workers walked out in solidarity with miners who faced worsening conditions and, in 1931, led 10,000 female employees at Birmingham's Joseph Lucas motor factory to down tools for a week in demand for equal pay.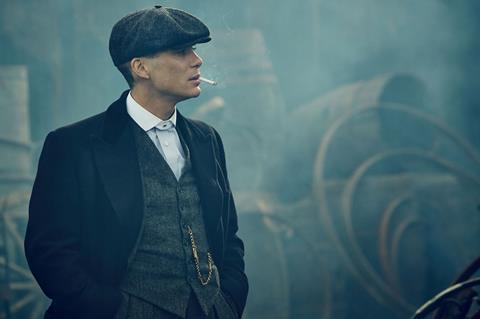 "There are no books about her," says Murphy, who turned to the internet for research. "She remained an activist throughout her life, and I found an interview when she was in her 70s. The interviewer asked if she was afraid when she brought 10,000 women out on strike and she said that, even though there was pushing, she knew that the people were there with her, and they protected her."
Strength of character
Murphy admits that she and Knight took some degree of dramatic licence with Eden - "It's a drama and we are entertainers when it boils down to it" - but she asserts the fictionalised relationship with Tommy, which is as much a power play as a romance, is just another mark of her strength of character.
"She's no damsel in distress. They are two people who have been through so much loss, and they found some comfort in each other. Tommy has definitely met his match in regards to education, that wit and quick thinking. She's a great chess player, just like him. She enjoys his company, and being exercised in some way by another great mind."
While Murphy is thrilled Peaky Blinders gave her the chance to work with actors such as Murphy, who she has known for years through Irish theatre and describes as an "all-consuming, very special actor of his generation", and showrunner Knight - "the creme de la creme of writing" - the actress says the real highlight was finally giving Eden the spotlight she deserves.
"It's always a brilliant time to bring a woman like Jessie back into focus, but it just seemed so relevant and poignant that it was a woman that fought for equal pay 100 years ago," she observes. "And here we are, using the same language and rhetoric to try and achieve parity today.
"It was frustrating to realise that Jesse did not have a sturdy platform to celebrate what she achieved back then. Since Steven and I gave her that platform, people are wanting to know more about her, which is amazing."