Screen Subscribers: Screen sat down with the producer behind Italian hit factory Taodue.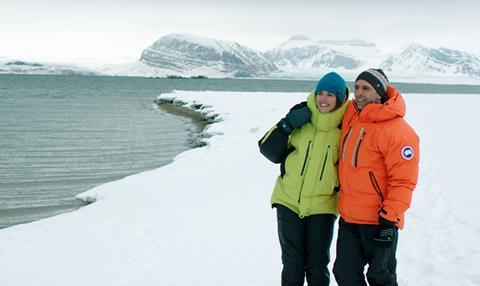 Movie mogul Pietro Valsecchi is one of only a handful of Italian producers able to consistently and successfully mine the comedy genre today.
In the last six years, the boss behind hit factory Taodue has produced a string of box office smashes, including actor Checco Zalone's 2009 debut Cado Dalle Nubi, which scored a remarkable €14m, 2011 hit What A Beautiful Day (€43m) and the all-time local leader Sole A Catinelle, which grossed more than €50m in 2013.
Earlier this month the company released Pope Francis biopic Call Me Francesco and the team is currently working on a number of high profile TV series with international appeal.
Medusa will release the company's next feature Quo Vado? - a comedy in which Zalone stars as a clerk who accepts a tour of the North Pole in order to save his work place – on January 1, 2016.
Screen sat down with the producer two weeks before the film's release to discuss expectations at home and abroad for Quo Vado? and future projects.
Good-morning, Pietro. We're intrigued for the release of Quo Vado? Could it perform better than Sole A Catinelle?
Of course I would like it to but I doubt this will be the case. Audiences for Italian movies don't seem to be on the rise. That said, we are releasing the film on 1,500 screens, 200 more than What A Beautiful Day.
The film was shot around the world. That must have impacted budget quite a bit?
Including marketing costs I think the budget was around €12m. That went on the exotic locations, the animals, and of course Checco. It could have easily been €15m but we managed to keep costs down.
Promotion has been more low-key than usual. Was that intentional?
It's a new strategy. That was Checco's idea. We'll only do a few interviews and he didn't want to spoil all the best jokes in a trailer. We're only using some short bespoke videos to tease the film.
How difficult will it be to sell an Italian comedy such as Quo Vado? internationally?
Language is a barrier for this kind of comedy. But there is plenty of interest in remakes. The problem is there isn't a Taodue in every country. We should be there to help produce local language versions to make sure they work. That would be great for business, but it's not possible, of course.
Call Me Francesco must have been an easier sell…
At the moment we are working on the soundtrack in Spanish and other languages. We are in touch with distribution companies from 40 countries but I don't think a lot of money comes from sales these days. €20-30k per territory.
I expect the film to reach around €4m in Italy and then we will sell it as a two-part TV movie. It will easily pay back its €8m budget.
Did Pope Francis see the film?
Yes he did. His entourage was so happy with the outcome that they arranged a big screening at the Vatican for him and a large audience. The day, director Daniele Luchetti, the actors and I met him. We didn't talk about the movie, but he was very nice and in the end asked us to pray for him! That was something - the Pope asking me to pray for him…
It was the first film made by Taodue specifically with an international market in mind. Will you continue on that path?
Yes. We're about to start shooting The Secret Of Michelangelo, a TV series unravelling an art mystery between the past and present day. It will be shot in English with an international cast.
What has changed at Taodue since Checco Zalone's success?
This company has a 25-year story. It would be naive for us to spend big just because we hit the jackpot with some movies. What I did instead was to reinvest in young talent.
We started with Checco and are working with a number of new comedians. For example, there is Edoardo Ferrario, a stand-up comedian found on YouTube, a real genius. Then there is Frank Matano who also comes from YouTube but had done some TV.
The first film to come out of such collaborations will be 2016 film Sempre Meglio Che Lavorare, written and directed by video collective The Pills, who have a huge online following. A producer needs to be brave and a little foolish after all.