The likes of HBO and FX are becoming more international in their outlook as they reposnd to the emphatic arrival of the streaming giants.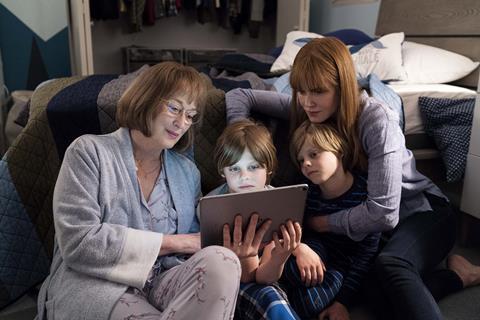 At a recent media business conference, AT&T chief Randall Stephenson suggested HBO, the premium cable network his company had just acquired with the rest of Time Warner (now WarnerMedia), is the Tiffany to Netflix's Walmart.
The comparison raised some industry eyebrows, partly because luxury goods retailer Tiffany makes only a tiny fraction of the revenues of discount giant Walmart. But it shows how HBO and other legacy US cable networks are trying to define — or redefine — themselves as the television universe transforms around them. And it points to how the networks' high-end drama programming strategies might evolve as part of that process.
Responding to the free-spending ways of Netflix (expected to splash out at least $8bn on content this year) and other streamers is not the only challenge facing the legacy networks. Some — notably HBO and basic cable's FX — will be going into the future with new corporate parents, or as potential components of new programming services. Several face the prospect of losing valuable movie packages from studio suppliers now likely to favour new corporate siblings. And most will be adjusting to the fact that as cord-cutting continues, growth in subscriber counts will come primarily through the networks' own streaming apps.
HBO's future raises the quantity-vs-quality question facing all legacy networks. Because, as Wedbush Securities analyst Michael Pachter puts it: "Consumers value the quantity in Netflix content; they value the quality in HBO."
There was concern that AT&T might push HBO — which is thought to spend about $2bn a year on content — into a broader programming strategy than the one that has recently delivered blue-chip series such as Westworld, Big Little Lies and Game Of Thrones. But such fears were eased recently when new WarnerMedia CEO John Stankey noted on an earnings call that AT&T wants to "invest more in original content while still retaining the high quality and unique brand positioning of HBO".
HBO president of programming Casey Bloys tried to drive home the point at this summer's Television Critics Association (TCA) press tour. "There are no plans to dilute the HBO brand in favour of volume programming," he insisted. "No-one has come to us and asked us to not do what we do, which is curate excellence."
Bloys added, however, that while HBO has the ability to make more quality programming, "The question is how much more without losing that personal touch and hands-on approach. What's the right level for us with this increased funding?"
The future of FX, home to edgy shows including Fargo, Atlanta and new hit Mayans MC, rests partly on Disney's plan to launch two direct-to-consumer (DTC) streaming services — one for families, the other more adult-oriented — by the end of next year, after completion of its deal to buy most of FX parent 21st Century Fox.
"The FX content is going to be crucial to that play," says Tom Nunan, a former US TV studio and network head now lecturing at the UCLA School of Theater, Film and Television.
Disney chief Bob Iger has lauded FX for its "bold and impressive creative risks" and promised the network "more resources". Eric Schrier, president of original programming (with Nick Grad) for FX Networks and FX Productions, says he has not yet seen "any indication that [Disney] would want us to change who we are".
"We curate a very bespoke brand here," says Schrier of FX's programming strategy. "We're not going to be in the volume business and do hundreds of shows. We're going to do a limited amount of shows that are very specific to our brand.
"Netflix is doing hundreds of shows," Schrier adds, "but the calibre of them on average is much lower than what we're doing."
Streaming represents an opportunity as well as competition for the legacy networks. Via third parties such as Amazon and their own standalone OTT offerings, some networks are reaching significant numbers of new subscribers through streaming, even as growth through traditional cable delivery slows.
CBS recently doubled its original goal for its CBS All Access and Showtime OTT services, projecting 16 million US subscribers across the two services by 2022. According to CEO David Nevins' presentation at the TCA summer tour, that growth is allowing Showtime, the premium network known most recently for limited series such as Patrick Melrose and Twin Peaks, "to go from a luxury item to a bargain".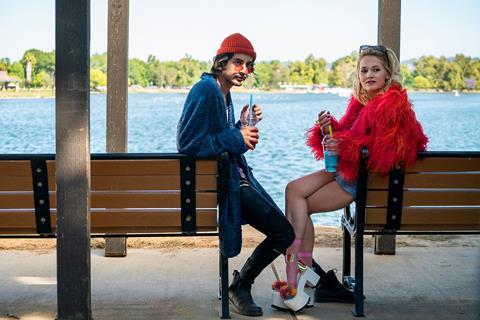 The expansion of the streaming audience is already becoming a factor in legacy networks' programming decisions, suggests Carmi Zlotnik, president of programming for premium network Starz, whose OTT service is established in the US and launching in a number of international markets under the Starz Play banner.
"OTT subscribers, especially the people that come in on our app, tend to be younger and they tend to skew female, and we're paying attention to that," says Zlotnik.
Lionsgate-owned Starz is also trying to differentiate itself by gearing original series to demographics including younger women (the target for Sweetbitter and upcoming UK-set series The Rook) and Latin viewers (with Vida).
"We function very much as a boutique rather than a factory," says Zlotnik. "We try to make shows tailored for very specific audiences."
While it does have big-ticket originals such as Counterpart and Howards End, Starz has also tried what Zlotnik calls "an indie film approach" with series such as The Girlfriend Experience (based on the Steven Soderbergh feature) and the upcoming Now Apocalypse (from New Queer Cinema filmmaker Gregg Araki). Those shows cost "a fraction of what a normal drama or comedy would cost," says Zlotnik, "but in terms of programming value they generate a lot of bang for their buck."
Even the newest of the US premium networks, MGM-owned Epix, is holding firmly to the quality-over-quantity ethos — and the view that original series are the primary driver of subscriber acquisition —as it looks to secure its place in the fast-developing TV ecology. Since he joined the network last year, president Michael Wright has moved to triple the volume of original content on Epix, whose series include Elmore Leonard adaptation Get Shorty. "But the good news," says Wright, "is that curation still matters."
In its recent orders of crime series Godfather Of Harlem, with Forest Whitaker, and Ben Kingsley drama Our Lady, LTD, Epix is looking to boost its original content line-up by taking advantage of the trend that has helped create the 'peak TV' phenomenon.
"There's been a migration both of audience and a certain group of storytellers from film to television," Wright notes, "because television's becoming a home for a kind of storytelling that's harder to find these days in the film business. We're leaning into that audience."
One side effect of the US legacy networks' push to define themselves in the new ecology could be increased engagement with the international marketplace. To spread their programming budgets over a greater number of series, US networks could turn more frequently to co-production or co-licensing arrangements with European broadcasters, as HBO has with Italy's Rai on My Brilliant Friend and the UK's BBC on His Dark Materials, and as basic cable network AMC has with the BBC on both The Night Manager and upcoming mini-series The Little Drummer Girl.
Epix's Wright says his network is talking to several international broadcasters about original content collaborations.
A broad scope
US platforms may also start to cater more to international audiences as they seek to amortise the cost of their original programming, either by supplying it to their own international OTT apps or by licensing it to local outlets.
"Whether it's through a Starz vehicle or through a Lionsgate distribution vehicle, those international territories help us net down the cost of our programming," says Starz programming chief Zlotnik.
For some legacy networks, the strategy will mean pushing to retain international rights to original programming whenever possible.
"The overall strategy is to try to have more and more rights for the service so that we can execute on our strategy to expand internationally," says Zlotnik of the Starz position.
For other networks, especially those still ramping up their original content slates, it may mean forgoing international rights in order to secure projects for the super competitive US market.
"Contrary to the current industry trend, I'm happy to let a studio take a show out and own it in the rest of the world," says Wright. "I'm saying to every great producer and studio that wants to bring me their best material, 'I'll let you own it.'"