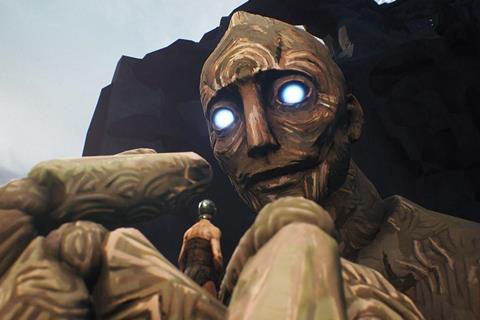 The virtual world just got bigger at the Venice International Film Festival, which has launched its largest selection of XR (extended reality) projects to date.
A total of 75 in-person experiences are being showcased on Lazzaretto Vecchio, a small island across from the Lido, where 5,000sqm of exhibition space have been dedicated to 360° videos and XR works using headsets as well as installations, live performances and virtual worlds. It runs from September 1-10.
Formerly known as Venice VR Expanded, the strand has rebranded as Venice Immersive to move away from the "techy" associations with virtual reality and place more of an emphasis on the creative side of the medium.
"We are staging the largest ever immersive exhibition ever in the world," says Liz Rosenthal, who has co-curated the competitive sidebar with Michel Reilhac since 2017. "It truly is massive. You have to see it to believe it."
The very nature of these digital experiences suggests they would be ideal to access remotely – a method that has lent itself well to the section over two pandemic years. But Reilhac explains why a physical return to Venice was crucial.
"We were confronted with the decision of hybrid we wanted this edition to be and discovered, through a survey of the field, that they wanted it to be almost 100% physical with very little online," he says. "The main reason is that when you make content available online, you are de facto distributing the experiences. As a major event, we need to support the rights owners, producers and artists as they try to start selling this content, which remains very difficult."
As a result, a trip to Venice Immersive Island is the only way industry and the public can experience many of the projects right now such as Mathias Chelebourg's Rencontre(s), an interactive and multi-sensory project that features the voice of Marion Cotillard as Coco Chanel and puts participants into the shoes of perfumer Ernest Beaux to retrace the creation of Chanel No. 5 in 1921.
Also set in the 1920s is Peaky Blinders: The King's Ransom, a VR spin-off game to the hit drama series that features the voice of Cillian Murphy and will not be launched by UK games developer Maze Theory until later this year. The full list of 30 projects in Competition can be found here.
World hops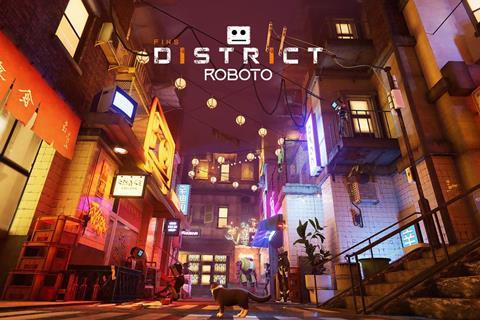 However, it is the metaverse where Venice Immersive is taking some of its biggest leaps forward, introducing the industry to what many consider to be the successor to the 2D internet, in which people use VR headsets to enter digital environments.
Rosenthal and Reilhac have curated 30 of these environments into a "Worlds Gallery" with two special events, using tour guides to "world hop" with participants across 75-minute presentations.
"This is where we're seeing some of the most exciting, immersive work happening," says Rosenthal. "The freedom of expression and creativity is extraordinary, but this community is often completely disconnected from the directors and artists that are selected by festivals today. However, this is the place where there's going to be the new geniuses of virtual reality."
"We think it's terribly important and part of our mission to help people understand the metaverse," adds Reilhac. "We will provide an experience in a comfortable and non-scary way for people so that they can understand what it means to be represented in the metaverse through an avatar and the etiquette of behaviour."
Prized position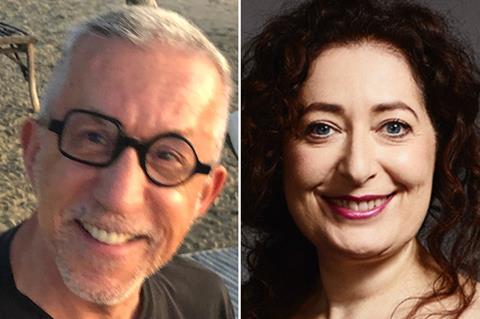 As well as changing the name of the section, Venice Immersive has updated the titles of its three prizes to Best Experience, Grand Jury Prize and Special Jury Prize, which are awarded coveted Venice Lion trophies at the same ceremony where the winning films are announced.
"You're not judging something like a film," says Rosenthal. "We decided our previous categories were no longer relevant so we've almost done a gold, silver and bronze. We want the jury to judge every project in its own right so the biggest prize is going to be on the merit of what that project wants to achieve within its format and genre."
"We're seeing immersive starting to veer away from cinema, in terms of experiences and language," says Reilhac. "We need to recognise that immersive is a combination of interactivity, storytelling, user experience, and all of that combined is impossible to separate. There wasn't relevance any longer in segmenting the components."
These high-profile awards are all part of shining a brighter spotlight on immersive projects, which have still yet to break through to a mainstream audience.
"We still need a killer app to emerge," says Reilhac. "There will need to be a real pressing reason for the public to equip themselves with a headset and that hasn't happened yet, except for gamers. There is also no equivalent of an independent network of smaller platforms that would allow more work to be made available to the public. We hope that will change soon."
The first VIM - Venice Immersive Market, a part of the Venice Production Bridge, will also run from September 1-6, and there will be a presentation of the immersive projects selected for the Venice Gap-Financing Market (September 1-4).
"The work we're showing sits in a more artistic entertainment space than a pure gaming world and the storefronts that exist for the headsets tend to be more geared towards gamers," adds Rosenthal. "So the biggest challenges reamin curation, exhibition and distribution. Advances there would drive development into the area."