In his dark comedy Knives Out, Rian Johnson takes an unlikely segue from the Star Wars franchise to helm a classic whodunnit. He tells Screen about reviving the genre.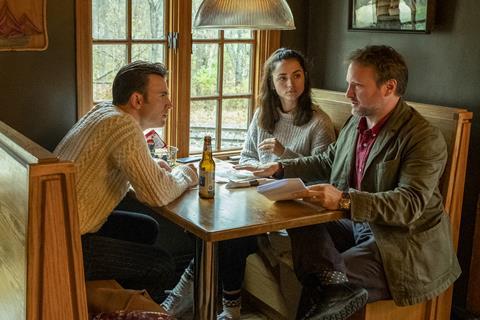 Writer/director Rian Johnson describes himself as being "like a junkie". His addiction? Whodunnits. It is quite a reveal from the filmmaker who has followed up Star Wars: Episode VIII — The Last Jedi with Knives Out, his modern take on the classic mystery genre starring Daniel Craig.
"There is something about the combination of the puzzle element of it and how character-based the genre is," explains Johnson, who has been reading Agatha Christie since he was a child. "One of my favourite types of scene in all of fiction is the big one at the end, where the detective puts the whole thing together."
Knives Out sees Craig in the role of a private investigator from Louisiana who is hired to investigate the death of a millionaire murder-mystery writer, played by Christopher Plummer. The victim's dysfunctional family gather in his east coast mansion with his apparently loyal staff, including Ana de Armas in the role of Plummer's personal nurse. Chris Evans, Jamie Lee Curtis, Michael Shannon, Don Johnson, Toni Collette, Lakeith Stanfield, Katherine Langford and Jaeden Martell also star in the film, which shot on location in a freezing Massachusetts for six weeks in 2018. "You can see the actors' breath in a lot of scenes," says Johnson.
Speed freak
After spending "four years making one movie" with Star Wars, and having kicked around his desire to make a whodunnit for 10 years, the director says it felt "really, really good" to sit down and write something he could make quickly. "I started writing it last January [2018] and we had wrapped the movie by Christmas."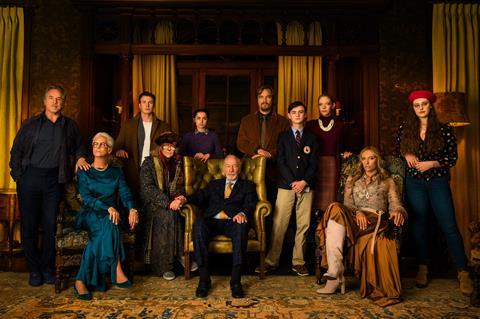 The film was financed by Media Rights Capital at script stage, with Lionsgate taking select rights including for the US and the UK - releasing in both territories on November 27. Securing Craig meant "first of all that we were a go, we could make the movie," Johnson explains, "but it also meant we had a very specific window to film in before he started the next Bond movie."
Johnson and his team had six weeks to put Knives Out together, which included assembling the rest of the cast. The filmmaker believes this worked to his advantage. "If you say to actors, especially movie stars, 'We're making this movie sometime next year,' everyone is thinking about keeping their schedules open in case a big Marvel movie comes up or something. With this it was, 'Are you available right now to come to Massachusetts and have fun for a month?'"
Craig's clever private dick has a southern drawl. "I wanted it to be very pleasing to listen to. I didn't want it to be twangy and annoying, so we threw references back and forth," says Johnson.
The accent is a subtle nod to Johnson's love of Christie and the genre he describes as "comfort food". After all, many great [screen] detectives have a signature - whether it is Hercule Poirot with his clownish fuzziness, Miss Marple being a kindly old lady serving you tea, or Columbo being that bumbling detective. Johnson muses: "There is always that element to a great detective that makes you not take them seriously until they are putting the handcuffs on you."
Johnson says the biggest piece of the puzzle was finding the personal nurse, Marta. The casting team, led by Mary Vernieu with Angela Peri, knew the Cuba-born rising actress de Armas, who had appeared in Blade Runner 2049, and brought her to Johnson's attention. "To be able to carry a movie like this in the middle of this big cast, to step into the centre of that with the confidence she had, I have so much respect for her," Johnson says.
Johnson has scripted all the films he has directed, from 2005's Brick to 2017's The Last Jedi and now Knives Out. "It means I know the story from the very beginning, from the seed of it. I know every single word in the script. It is the only thing that gives me the confidence to show up on set with actors like this and be able to speak with any authority."
The better the actors are, the easier his job as director is. "With these actors it's mostly just marvelling at the degree to which they are able to elevate the material beyond what was even on the page," Johnson says. "Most of my job on set is being an audience to the actors. The fact I wrote it vanishes because you have to enter into a place where you are taking it in as if it's for the first time, and see how it affects you."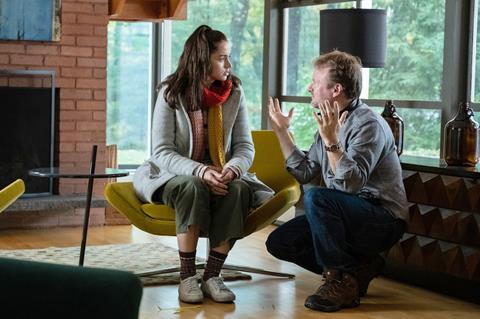 Knives Out and The Last Jedi both boast impressive casts, but Johnson describes the comparison in scale of the two projects as that of an elephant to a mouse ($40m budget for Knives Out compared to $280m-plus for The Last Jedi).
"At the end of the day, no matter how big the set is around you, no matter how many trucks are parked outside, no matter how big the lighting rig is, what you are dealing with is a camera and a couple of actors and trying to make a scene work," he says. "Knives Out was very different in every way from Star Wars but it was still the same essential process — can we tell this story in a way that's going to be fun?"
Shaking up genres
Johnson enjoys a reputation for messing with genre tropes - from the high-school spin on film noir with Brick to the meta science-fiction of Looper. The ambition with Knives Out, he says, "is to shake it up a bit" for audiences who show up and have certain expectations of a whodunnit.
"If you come into something and you don't get exactly what you're expecting but it still satisfies the itch of what you came to see, that's what you're aiming for. With any genre I do, that's what I want — give the essentials of the genre but wake up the senses by throwing a few curveballs."
Given his self-confessed addiction to the whodunnit — he sought out The ABC Murders starring John Malkovich and the 2017 Julian Fellowes-scripted Christie adaptation Crooked House to satiate his pre-shoot appetite — it is not surprising Johnson would be thrilled if Knives Out meant more whodunnits were made, especially by him.
"If this movie does alright, I would be so happy to get together with Daniel again [and his character Benoit Blanc] and make some more of these," he says. "I am crossing my fingers we get to do another one."