Palestinian filmmaker Muayad Alayan's second feature as sole director, The Reports On Sarah And Saleem, follows his debut Love, Theft And Other Entanglements, which premiered at the 2015 Berlinale. Watch an exclusive first trailer for the film below.

Alayan studied film in San Francisco and his 2009 short film debut Why Sabreen? played at festivals around the world. Alayan is also the co-founder of Palcine Productions, a collective of filmmakers and audiovisual artists in Jerusalem and Bethlehem.
The Reports On Sarah And Saleem premieres at IFFR on Sunday, Jan 28, and plays again on Jan 29, 30 and Feb 2 and 3.
How did you get into filmmaking?

I grew up in a family where storytelling was a very crucial part of our lives and our survival. Both my mother and father's families lost their homes and farming land in 1948. The importance of storytelling and images to us, and to Palestinians in generally, lead me to filmmaking.
What was your inspiration for The Reports On Sarah And Saleem?
It is inspired by true stories I witnessed during the time I worked at a café in West Jerusalem as a teenager. Many Palestinians from East Jerusalem were arrested and investigated as a result of the continuous Israeli military incursions in the Palestinian Territories.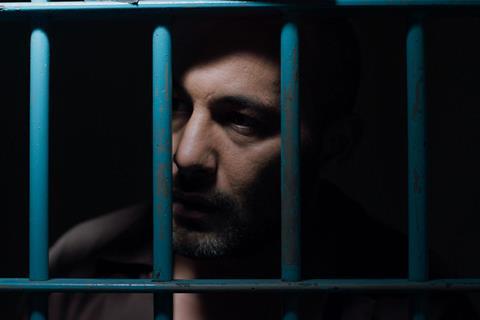 Was this project developed through any labs (for example Torino Film Lab)?
The script was written by my brother Rami Alayan and developed at the Mediterranean Film Institute's 'Script 2 Film Workshops' and during my artist residency with the Berlin Medienboard.
What was the biggest challenge when working on the film?

The film was shot during the summer of 2017 when clashes erupted in Jerusalem. We had to navigate our way through road blocks, sudden changes of locations, etc… Many of our main crew were not allowed to cross through checkpoints from Bethlehem to Jerusalem.
What are the key lessons you have learned from your film projects to-date?

That it takes a village to make a film. Without my village of family, friends and filmmaking friends in Palestine and around the world, none of my films would have been possible.
What's your next project?

The next project is called A House In Jerusalem. It is a haunted house/family drama with children as lead characters: an American Jewish girl and a Palestinian girl's ghost.