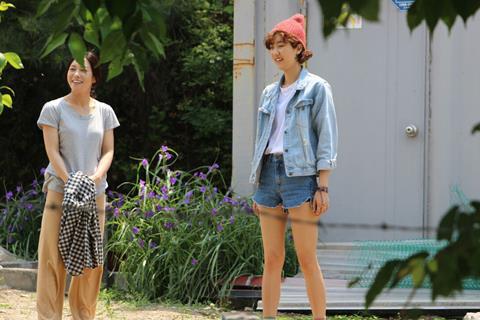 Baek Seung-bin completed his film studies at the Korean Academy of Film Arts. He made several short films - The French Lieutenant's Woman (2007), based on John Fowles' novel, won Best Film in The Extreme Nightmare section at the Mise-en-scène Short Film Festival.
Baek's debut feature Members of the Funeral (2009) received a special mention in the New Currents section at the Busan International Film Festival and won a NETPAC award. I Have a Date with Spring (2018), world premiere at IFFR, is his second feature.
The film premieres today (1 Feb) in the festival's Bright Future strand.
How did you get into filmmaking?
I've watched lots of classical films from my childhood. I was influenced by mother who was an active movie goer, and an aspiring actress who never achieved her dreams. After losing her to cancer, I entered a film school, which was the beginning of my career as a filmmaker.
What was your inspiration for I Have a Date with Spring?
There was a Hong Kong film with the exact same title, released in 1994. Even though the story was had nothing to do with an apocalyptic theme, I was deeply affected by the title, which inspired me to come up with the theme of the world's end and resurrection.
Was this project developed through any labs?
No, the film was made with my own thoughts that had accumulated in my head bit by bit for a long time.
What was the biggest challenge when working on the film?
It took almost three years to complete the film, due to the investing issues. I had to apply and pitch for almost every grant and funding program through the years. It was challenging experiences for me.
What are the key lessons you have learned from your film projects to-date?
Though it may sound tricky and cringy, I'd like to quote what Orson Welles said, "A writer needs a pen, an artist needs a brush, but a filmmaker needs an army." An army scares and elates me at the same time. It's weird and wonderful.
What's your next project?
I'm now finishing the script about a teenaged boy who tried to kill his mother's lesbian lover. It's loosely based on the actual event that happened in the England about 10 years ago.