Filmmakers Filipa Reis and João Miller Guerra live and work together in Lisbon, Portugal.
They've been directing documentaries and short films that are regulary shown and awarded in festivals worldwide, including 2012's Cama De Gato.
Dion Africa is their first narrative feature film, it premiered today, Jan 26, in the festival's Bright Future strand.
How did you get into filmmaking?
We started out as co-directors of documentaries. Previous to that Filipa graduated in economics and I studied industrial design, then Filipa went on to study cinema and I studied fine arts. Our production company, Uma Pedra no Sapato, was founded in 2008 so that we could do our own films there.
What was your inspiration for Djon África?
The sudden death of my father triggered this adventure. After that big, sad moment we looked at actor Miguel Moreira, a close friend, with whom we had made other films - he had never met his father. We decide that would be our motive. Miguel would go seaching for his father, as well as his own identity in a new place (for him and for us) Cape Verde.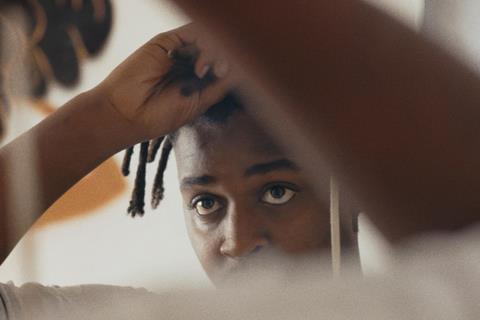 Was this project developed through any labs (for example Torino Film Lab)?

No labs.
What was the biggest challenge when working on the film?

While we were shooting in Cape Verde it was dificult be sure that we would capture the spirit of what we needed. Everything changed very quickly and it was never as planned.
What are the key lessons you have learned from your film projects to-date?

Cinema is pure team work and we trully depend on the generosity of everyone involved. That's what makes it so great.
What's your next project?

We are working on a script that portrays the life of a resilient womam who takes the decision to stay in a small, rural village, all by herself while everyone is leaving.